The Best Coastal Towns In America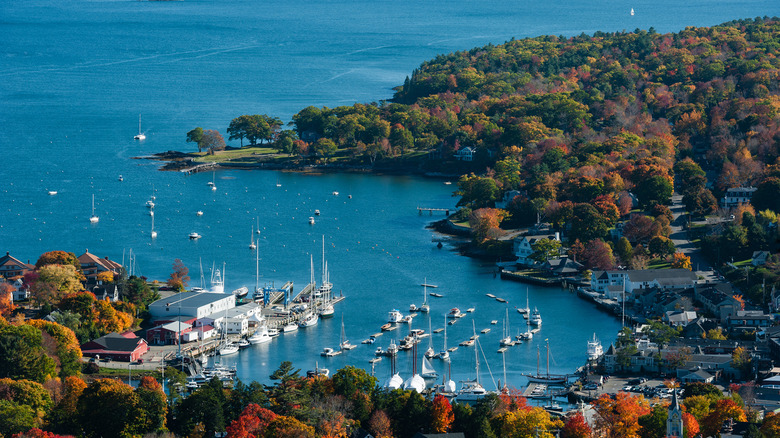 istockphoto.com
When looking to finally get some relaxation, there's no better place for a getaway than someplace by the water. And with more than 95,000 miles of coastline, the United States is home to plenty of picturesque seaside and lakeside escapes just waiting to be discovered.
Whether you're looking for a colorful tropical destination or a quaint and quiet waterfront town, you don't necessarily need a passport for your dream beach vacation. Cruise ports, barrier islands, whaling towns and resort cities can all host some of the best trips, provided you book the right hotels and know all the best places to eat, shop and party. These towns provide the best coastal getaways in America.
Asbury Park, New Jersey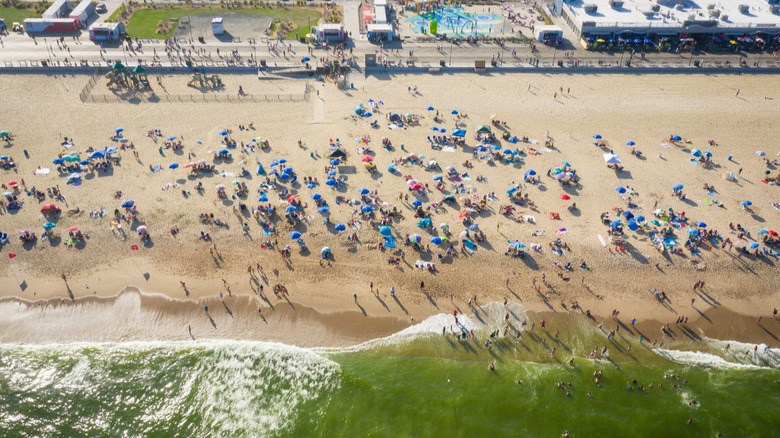 Shutterstock
Asbury Park is perhaps most famous for its live music scene, with many New Jersey musicians getting their starts here, most famously Bruce Springsteen. Beyond music, the seaside town is also home to a great boardwalk featuring food stands and restaurants, bright murals and a popular beach that's great for swimming, surfing and sunbathing.
Cannon Beach, Oregon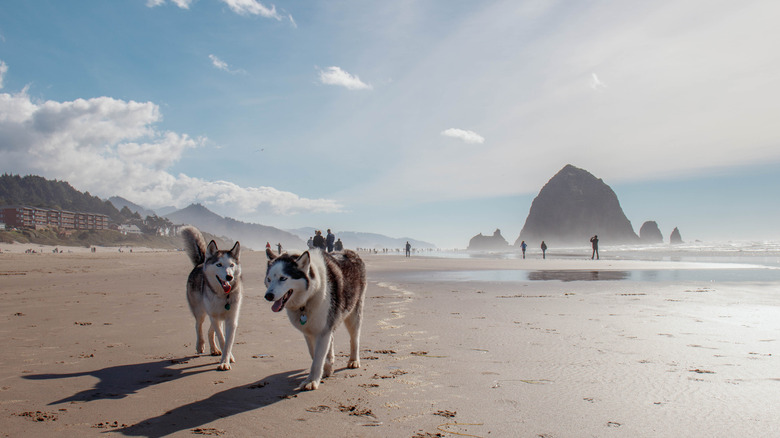 istockphoto.com
The prettiest town in the state of Oregon is home to only about 1,700 people, but more than 750,000 visitors descend on the coastal town every year. Looming over the water at 235 feet, Haystack Rock is an icon of its wonderful beach, with low tide revealing starfish and other marine life near its base. To dry off, you can visit the charming shops and food spots that line the streets of Cannon Beach's downtown, and for a more active time, you can check out the nearby Ecola State Park, popular for hiking and camping due to its gorgeous landscape.
Sarasota, Florida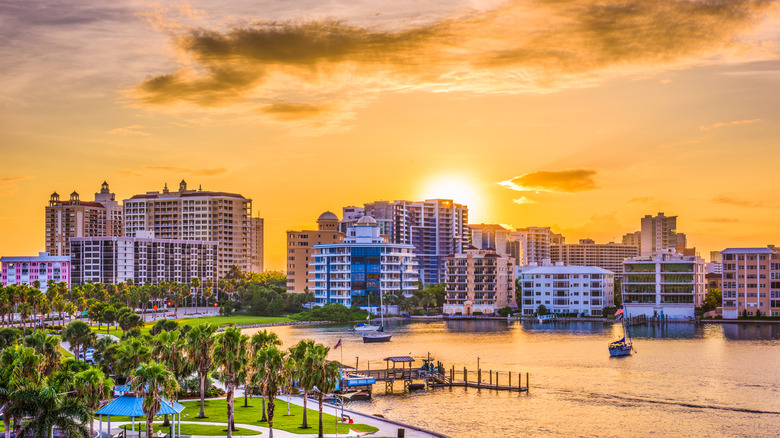 istockphoto.com
Located on the southwestern coast of Florida, about 60 miles south of Tampa, Sarasota is home to a beautiful bay as well as several barrier islands, including Lido Key and Siesta Key, the latter of which is home to one of the best beaches in the world. Sarasota is home to many dance, musical, theatre and other performing arts venues and groups, as well as art galleries, an aquarium and botanical gardens.
Nags Head, North Carolina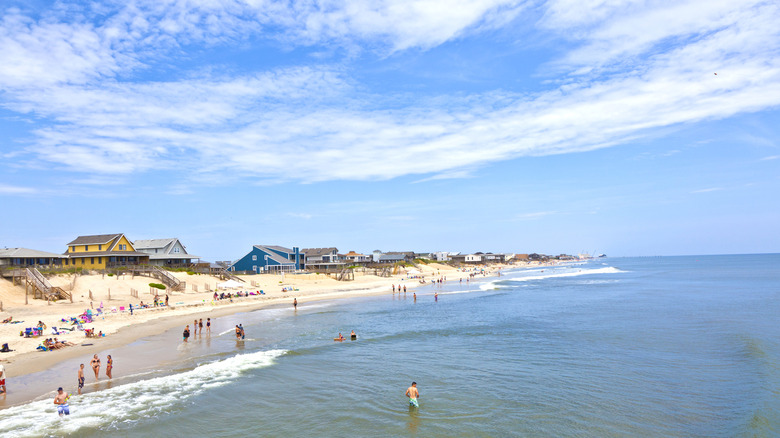 Meinzahn/istockphoto.com
North Carolina's most underrated tourist spot is located in its Outer Banks, known for its long beachfront. Nags Head not only has great beaches, but it's also particularly well-known for its sand dunes, notably Jockey's Ridge, the largest sand dune on the East Coast, which is also surrounded by the state's most visited park. At Nags Head, you'll also find many popular fishing and crabbing piers, as well as plenty of opportunity to go mini-golfing or take part in other family-friendly amusement attractions with features like go-karts and bumper cars.
Ogunquit, Maine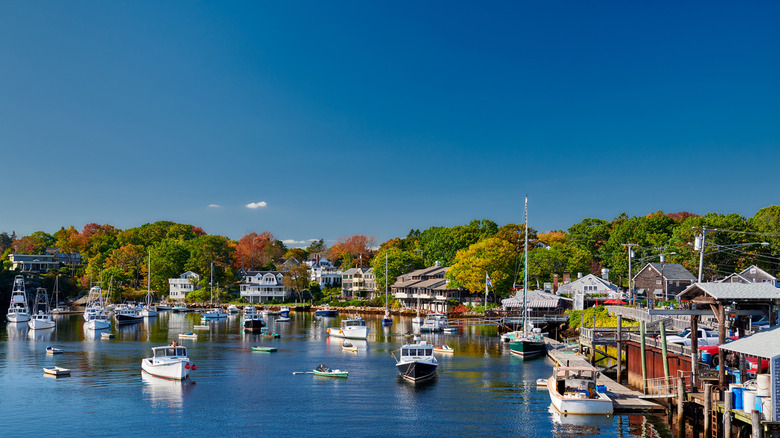 istockphoto.com
Ogunquit is truly one of the most underrated beach towns in America, with more than 3 miles of stunning white sand on the southern Maine coast. Its name fittingly means "beautiful place by the sea" in the native Abenaki language, and it's the perfect spot to go swimming, paddling or surfing or even to just lay in the sun. Local restaurants and dessert spots serve delicious seafood and ice cream, and local arts and crafts fill the town's antique stores and shops. The area is also home to some of America's best seafood shacks.
Carmel-by-the-Sea, California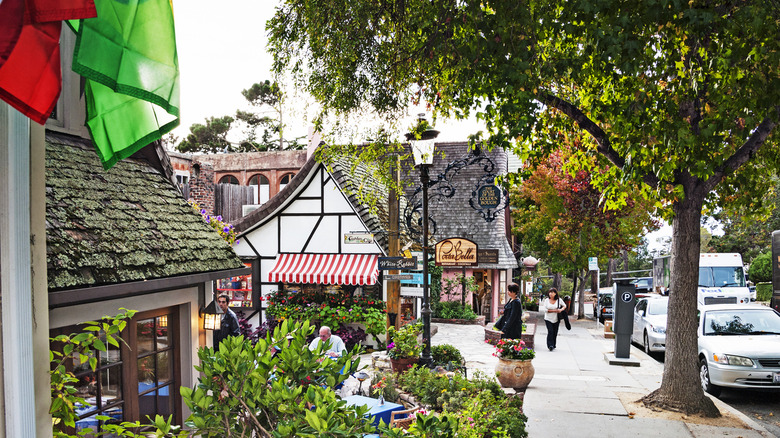 jmoor17/istockphoto.com
Carmel-by-the-Sea is situated on California's Monterey Peninsula, known for its picturesque architecture and breathtakingly scenic views that make it one of the world's most romantic spots. Cafés, inns, art galleries and restaurants make the quaint town perfect for exploration, and Carmel Beach's leash-free policy extends to many hotels and restaurants so that your furry friend can join you for a bite after a walk on the beach. You can also enjoy the beach by car by cruising down Scenic Drive, or you can take on the famous 17-Mile Drive that runs through town and along the Monterey Bay coast.
Lewes, Delaware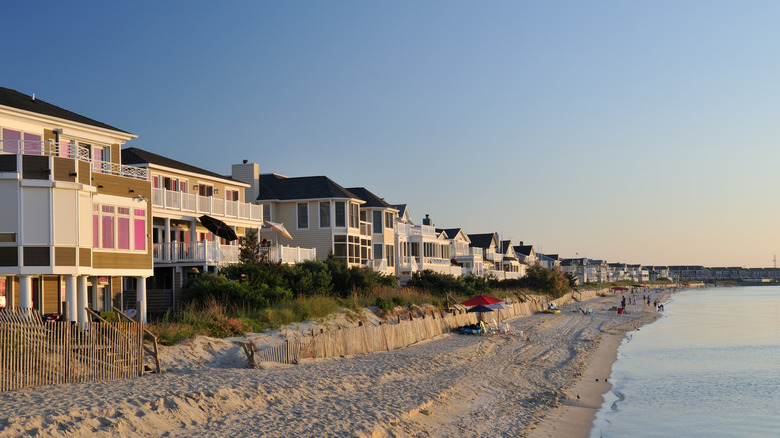 aimintang/istockphoto.com
Situated on the Delaware Bay in the Cape Henlopen Region, Lewes claims to be the first town in the nation's first state. A popular resort spot for locals of the Washington, D.C., area, it's home to Fisherman's Wharf, a beautiful dock with many restaurants and bait shops as well as hundreds of boats from many different places. You'll also find several historic lighthouses here, as well as public parks.
Galveston, Texas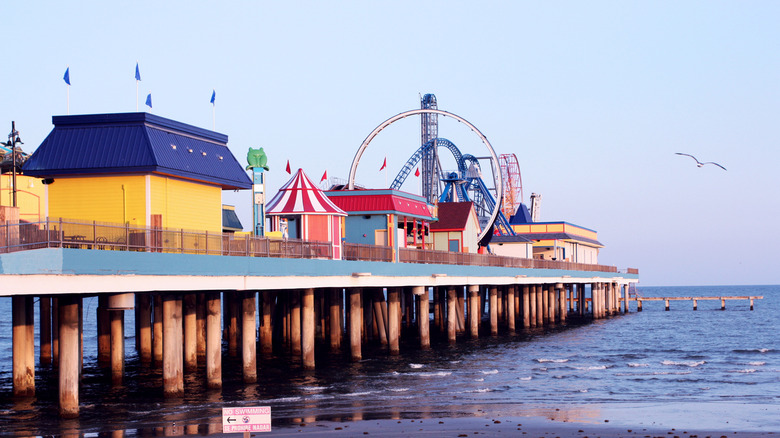 istockphoto.com
The resort city of Galveston is located on Galveston Island off the Gulf Coast of Texas, 45 miles southeast of Houston. A popular cruise port of call, Galveston is a great beach destination that's perfect for history lovers, with six historic districts that are home to more than 60 structures listed on the National Register of Historic Places (including many survivors of the historic and devastating 1900 hurricane and flood). In the Strand National Historic Landmark District, you'll find Victorian-era buildings that have been converted into lovely antique stores, art galleries, historical exhibits, museums and restaurants.
Traverse City, Michigan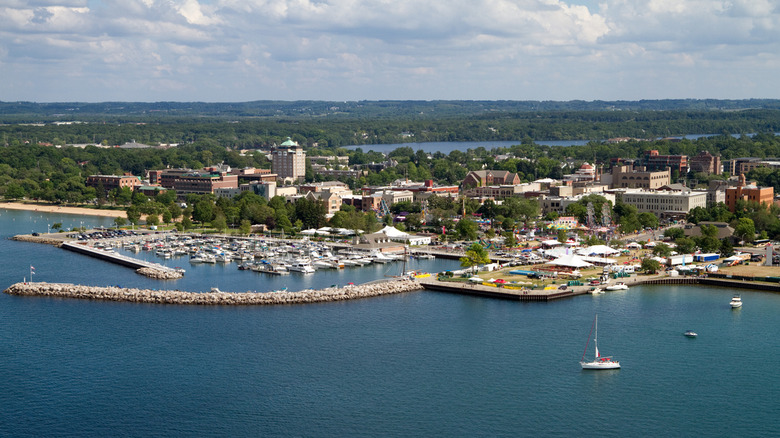 istockphoto.com
The largest city in Northern Michigan, Traverse City offers access to freshwater beaches, beautiful forests, skiing spots, vineyards and a national lakeshore filled with towering sand dunes and plenty of hiking trails. A center of wine production in the Midwest, you can take a wine tour or make a trip in July to check out the state's top food festival celebrating the area's famed sour cherries, the National Cherry Festival.
Paia, Hawaii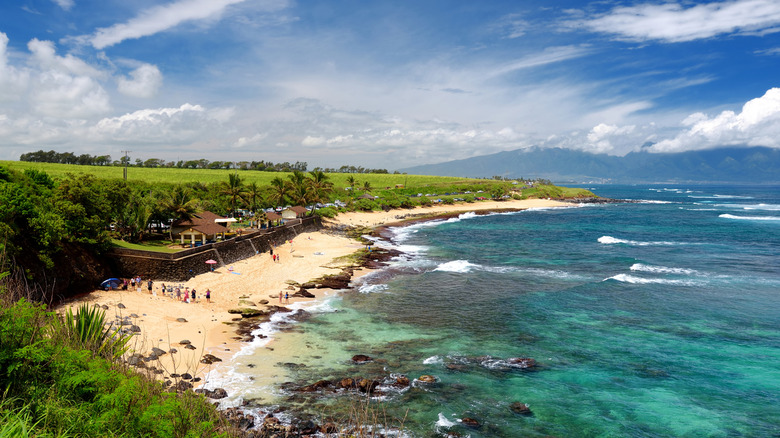 Shutterstock
Paia is a small town situated on the northern coast of Maui, and the first on the Hana Highway when heading eastbound towards the equally beautiful American town of Hana. Known to some as "The World Capital of Windsurfing," it's close to multiple top windsurfing spots such as Spreckelsville and Ho'okipa. You won't find any resorts in Paia, which enhances its small-town feel, but you will find some classic Hawaiian cuisine and wonderful art galleries.
Mystic, Connecticut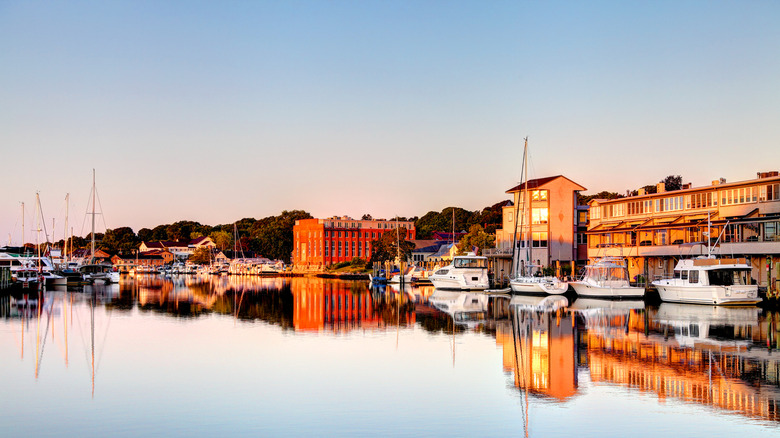 istockphoto.com
The Connecticut village of Mystic is home to just over 4,000 people, but it's quite popular with East Coast tourists looking for a maritime getaway with plenty of shopping and picturesque marinas. Visit the largest maritime museum in the country, as well as the Olde Mistick Village, where you'll find plenty of restaurants, shopping and entertainment for the entire family.
Coeur d'Alene, Idaho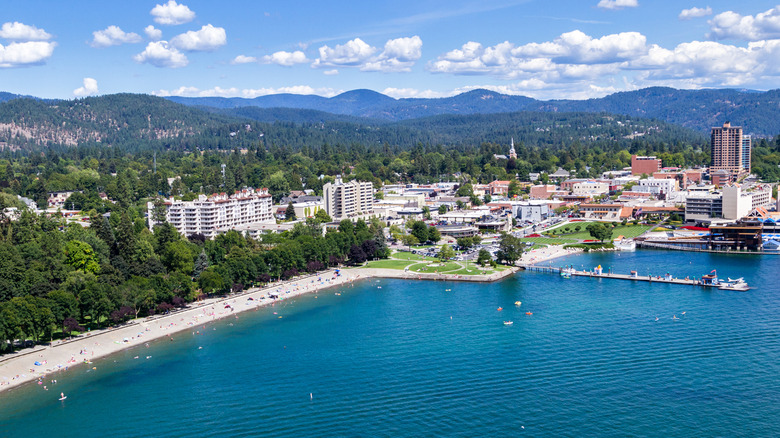 Wollertz/Shutterstock.com
Situated on a beautiful, placid blue lake of the same name in northwest Idaho, Coeur d'Alene is a great spot for boat rides and water sports, as well as hiking and other outdoor activities thanks to the dense Coeur d'Alene National Forest. Check into the Coeur d'Alene Resort, the best hotel in the state, for a quiet getaway featuring an award-winning spa, great dining options and plenty of natural beauty.
Beaufort, South Carolina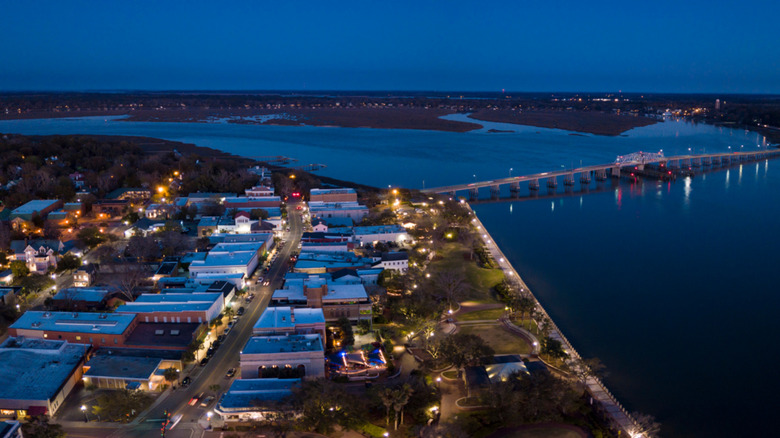 Shutterstock
Beaufort is the second oldest city in South Carolina (after the romantic and adventurous Charleston), providing its own romance with antebellum architecture and a scenic location on Port Royal Island. There are nearly 20 art galleries in Beaufort, showcasing all kinds of local artwork, and the city is also a great spot for some delicious Southern cuisine.
Port Townsend, Washington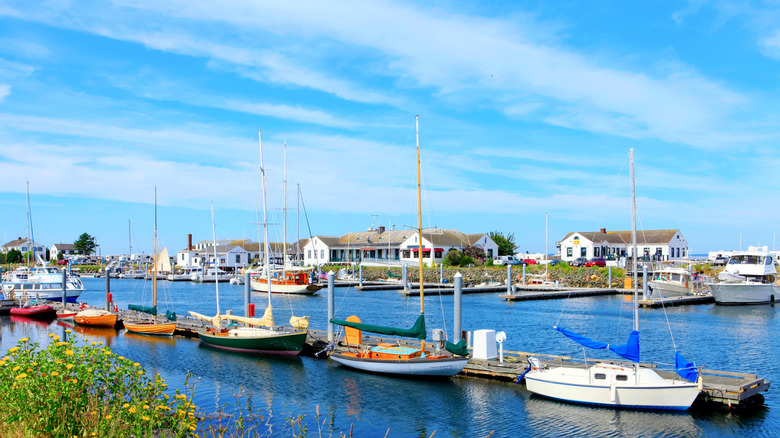 istockphoto.com
Located on the northeast tip of Washington's Olympic Peninsula, Port Townsend is known not only for its scenic beauty but also its many picturesque Victorian-era buildings and strong maritime culture, as evidenced by the many independent boat builders and maritime-related crafts and businesses. Arts and culture are quite prized here as well, and the city hosts many yearly events such as the Kinetic Skulpture Race, the Port Townsend Wooden Boat Festival, the Rhododendron Festival, and Jazz Port Townsend, a jazz and blues festival.
Chatham, Massachusetts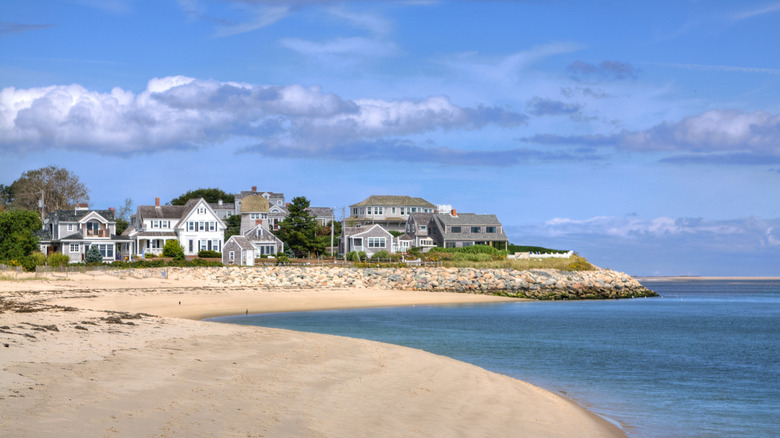 istockphoto.com
Chatham, located on the southeastern tip of Cape Cod, is home to calm harbors, wonderful beaches and plenty of quaint village shops to peruse. Family-owned and -operated restaurants populate its Main Street, and in the summer, you'll find some pleasant entertainment in the form of concerts being held in its gazebo.
Gulf Shores, Alabama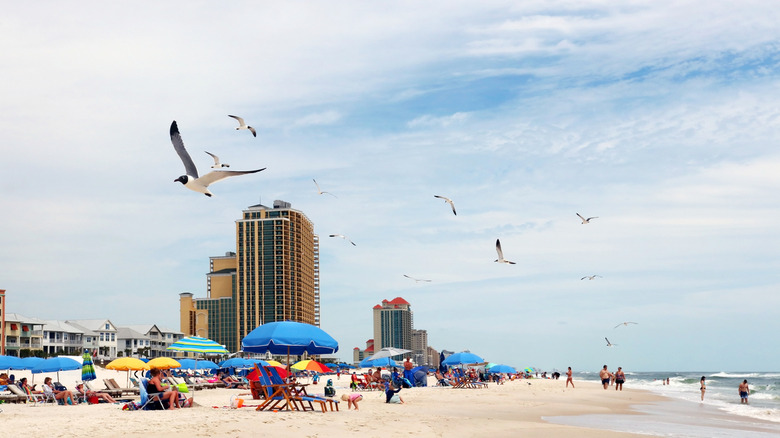 Shutterstock
Enjoy a subtropical vacation on the Alabama coast in the resort city of Gulf Shores. Get in touch with nature by renting a boat, lounging on the beach or taking a hike through one of many wildlife trails. Other popular activities include extreme watersports, mini-golfing and checking out the waterfront, where you'll find great Southern cuisine and seafood. Located right on the Gulf of Mexico, Gulf Shores is also known for its party scene, as it has great nightlife and frequent concerts throughout the year.
Cape May, New Jersey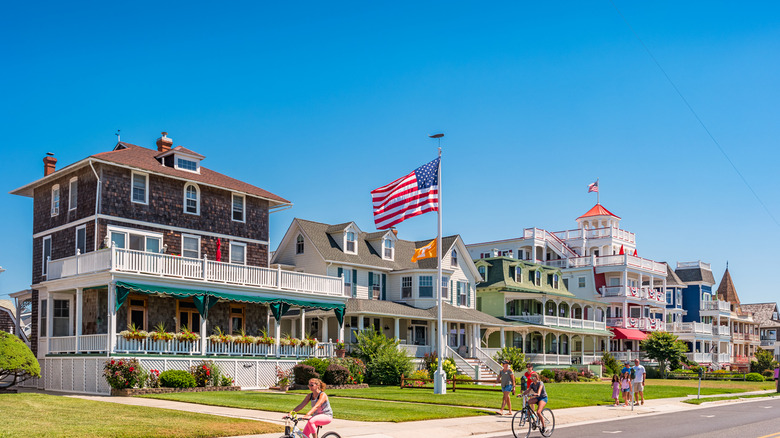 benedek/istockphoto.com
Cape May is a wonderful weekend trip for the entire family, known for its gorgeous beach and Victorian architecture. Located on New Jersey's southernmost tip, the entire city was designated a national landmark in 1976, and it's a great spot for watersports, with plenty of opportunities for fishing, surfing, kayaking, jet skiing and parasailing. If you're up for it, you can also climb the 199 steps of Cape May's iconic lighthouse for a breathtaking view of the ocean, where dolphin and whale watching are also popular.
Sitka, Alaska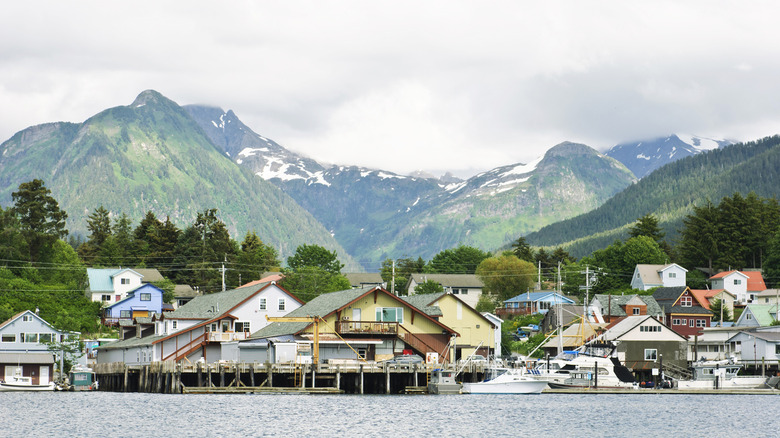 istockphoto.com
One of the most underrated small towns in America, Sitka has a population of less than 10,000, a benefit to the teeming wildlife that calls the area home. Located in the Alexander Archipelago of Alaska's panhandle, the city-borough is home to the state's oldest national park, and sits at the edge of Tongass National Forest, the largest in the country at 16.7 million acres.
Laguna Beach, California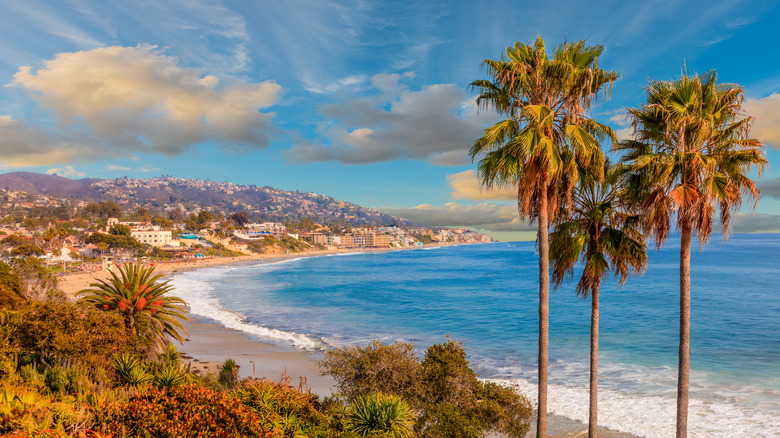 istockphoto.com
Approximately 23,000 people live in Laguna Beach, but the small Southern California resort city welcomes about 6 million tourists every year, eager to enjoy its gorgeous beaches, scenic coves and active arts scene. Legislation dedicated to environmental preservation, as well as a mild climate year-round, has bolstered the city's popularity, as have festivals such as the Pageant of the Masters, Sawdust Art Festival and Art-A-Fair.
Bar Harbor, Maine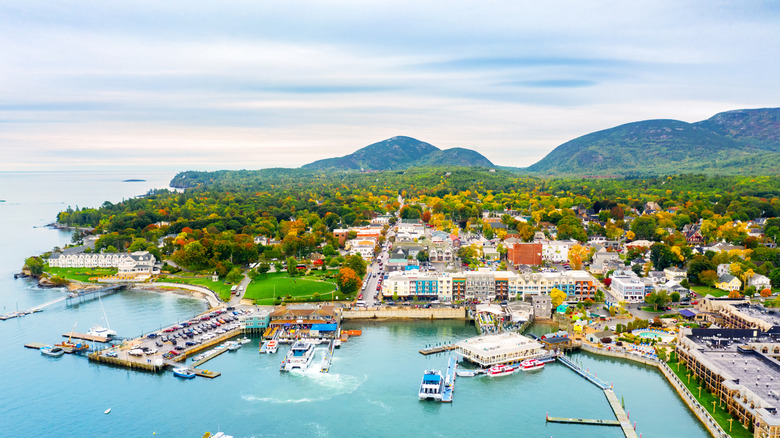 istockphoto.com
A popular New England cruise port in Maine, Bar Harbor is a great place to enjoy both land and sea. Go hiking, biking, bird watching or mountain climbing at Acadia National Park, which includes Cadillac Mountain, known for its breathtaking views. You can also take to the marina and go on a tour that will take you to see puffins, seals, whales and more. The sea also has much to offer in the way of its pristine beaches and fresh seafood, particularly the Maine-style lobster rolls.
Virginia Beach, Virginia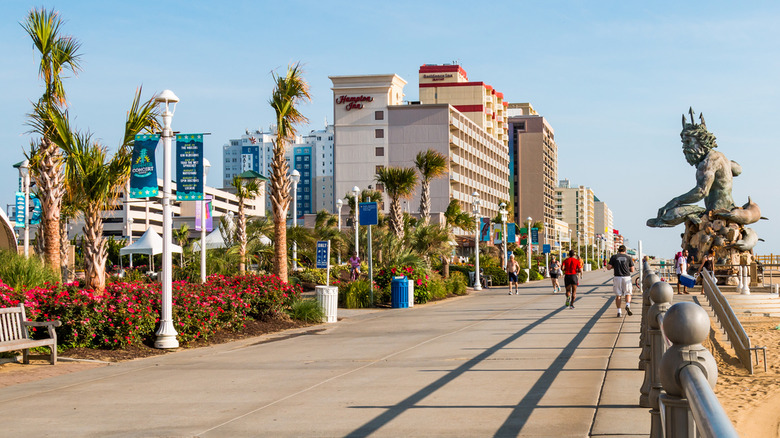 Sherry V Smith/Shutterstock.com
Virginia Beach's 35-mile coastline is the longest stretch of pleasure beach in the world, which means there's plenty of sun and sand for everyone. One of the best weekend getaways in America, Virginia Beach has an impressive boardwalk as well as a popular aquarium. It's also a great spot to appreciate the arts, with a contemporary art museum and a performance amphitheater that features top artists throughout the year.
Lake Geneva, Wisconsin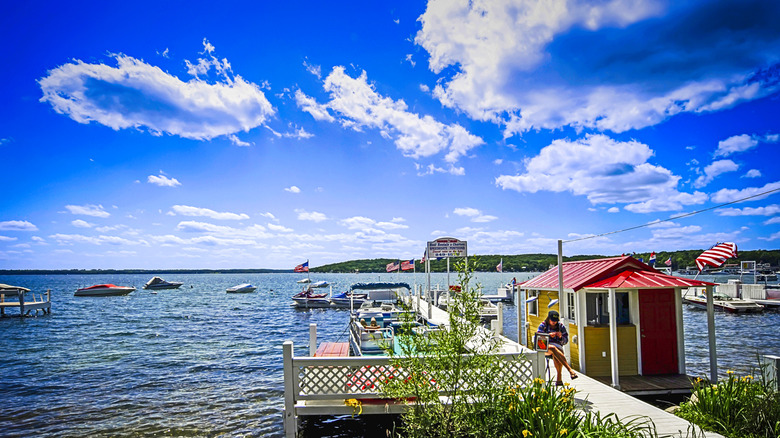 csfotoimages/istockphoto.com
A law requiring all lakefront properties to allow for a bit of their land to be used as part of a path encircling Lake Geneva ensures that you can enjoy a nice stroll around the water (no bikes allowed). Located on the southern border of Wisconsin, Lake Geneva is a popular Midwest destination, especially for locals of the Chicago and Milwaukee areas. Rent a boat or go sailing or parasailing, and check out the cute shops offering all kinds of locally made trinkets and goods to take home.
St. Augustine, Florida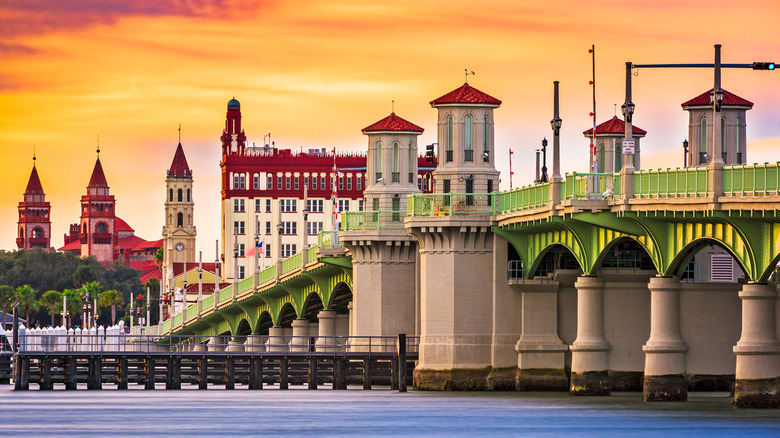 istockphoto.com
St. Augustine claims to be the oldest city in the United States, and a visit here certainly feels like you've stepped into a history book thanks to the more than 400 years of history evident in its Spanish Colonial architecture and cobblestone streets. The city, which is on the Atlantic coast of northeastern Florida, is home to America's oldest masonry fort, as well as the small shops on St. George Street and St. Augustine's many top restaurants.
Chesapeake City, Maryland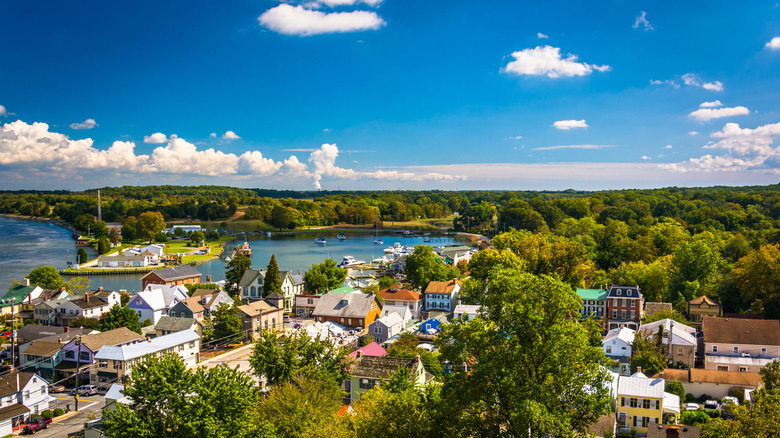 istockphoto.com
Just a little more than 700 people live in Chesapeake City, a picturesque town located on the Chesapeake and Delaware Canal in Maryland. The trees lining its lovely waterfront make for an especially photogenic sight in the fall, and it's also home to many 19th-century homes and buildings, some of which have since been turned into amazing B&Bs, top-tier restaurants and even local history museums.
Bay St. Louis, Mississippi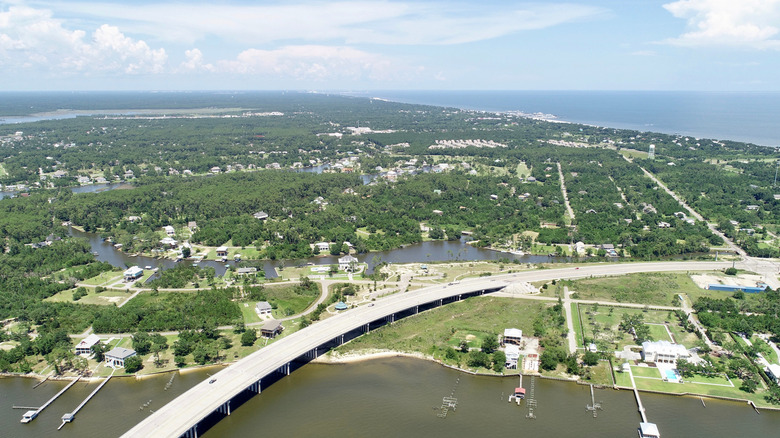 Shutterstock
The Gulf Coast town of Bay St. Louis is located about 50 miles from New Orleans, and started out as a resort for wealthy planters. Today, it's home to a Las Vegas-style casino hotel, Hollywood Casino Gulf Coast, which also includes a golf course. You'll find marsh, river and beach all in one spot that's home to about 13,000 people, making for some of Mississippi's most beautiful scenery.
Lake Placid, New York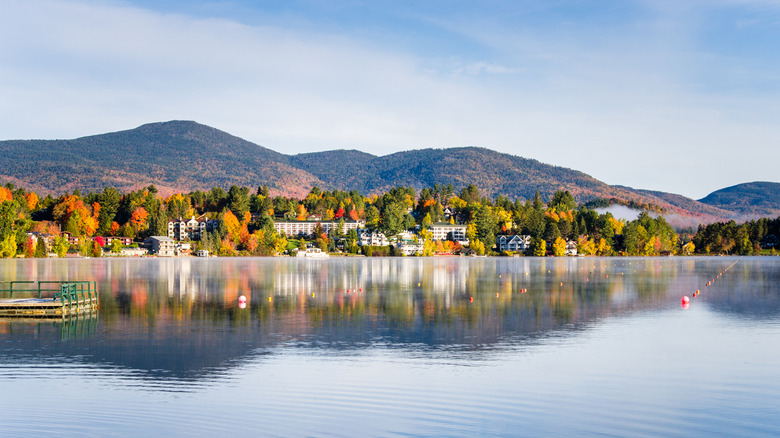 istockphoto.com
Lake Placid in upstate New York offers something to do year-round, from winter sports to summer lounging. Superb opportunities for hiking and camping can be found in the high peaks of the Adirondacks that surround the village, and the town itself has plenty of cozy cabins as well as a fun main street with plenty of food and shopping. The beautiful lake it's named after offers plenty of water activities, and you can also take to the multiple nearby waterways for canoeing, kayaking or stand-up paddleboarding.
Long Beach, Washington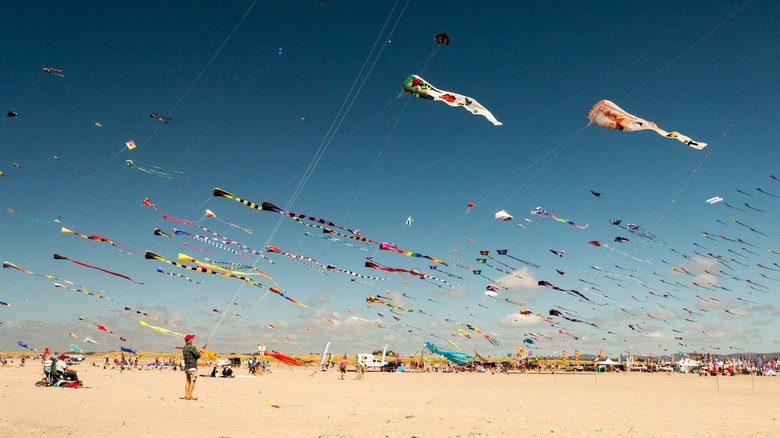 CA Eccles/Shutterstock.com
Approximately 14,000 people live in the city of Long Beach on the Long Beach Peninsula on Washington's coast. Despite the claim of "The World's Longest Beach" that's displayed on the giant archway over Bolstad Street, it's actually the world's longest continuous peninsula beach, which stretches 28 miles and is still quite impressive. In addition to endless beaches, there's deliciously fresh seafood to eat and even rainforests to explore. This quaint Pacific Northwest destination is also home to the World Kite Museum, and it hosts the weeklong Washington State International Kite Festival, which features famous kite fliers from around the world, every August.
Nantucket, Massachusetts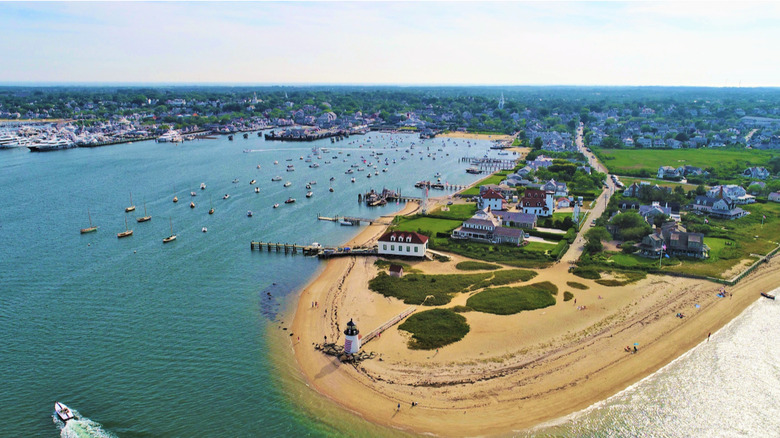 istockphoto.com
Just 3.5 miles wide and 14 miles long, Nantucket is an island situated 30 miles off of Cape Cod that's long served as a getaway for the rich and famous and tourists alike. The Massachusetts town's environmental initiatives have resulted in 36 percent of the island local wildlife being officially preserved, and you can also get to know the marine life at the local aquarium.
Folly Beach, South Carolina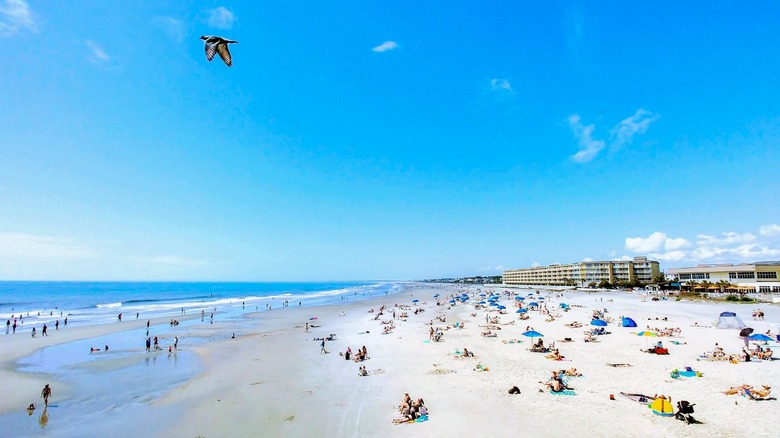 istockphoto.com
Just 11 miles south of downtown Charleston, Folly Beach is located on South Carolina's Folly Island and is known for its surfing and eclectic beach community. Stay in a cozy beach cottage and enjoy the small but active business district, which includes plenty of surf shops, delicious seafood shacks and great bars.
Camden, Maine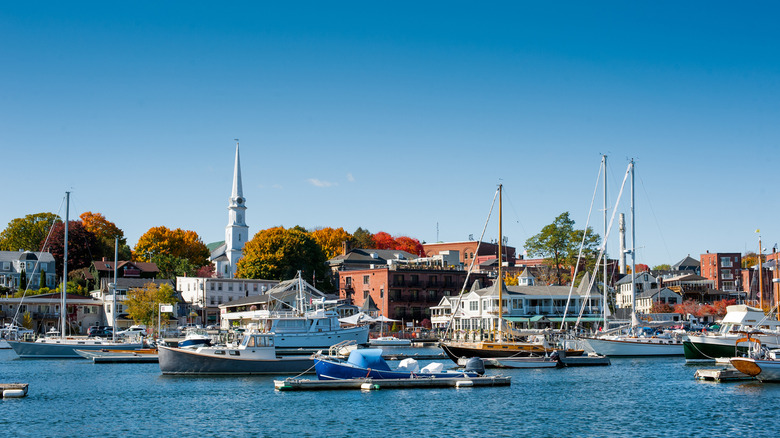 istockphoto.com
Get lost in the Camden Hills, where you can enjoy New England's natural scenery on a mountain bike, or take to the nearby beach where you can swim or set sail. The beautiful harbor of Camden, Maine, is marked by the postcard-worthy Curtis Island Lighthouse, and if you head downtown, you'll find plenty of lovely small shops and restaurants.
Lahaina, Hawaii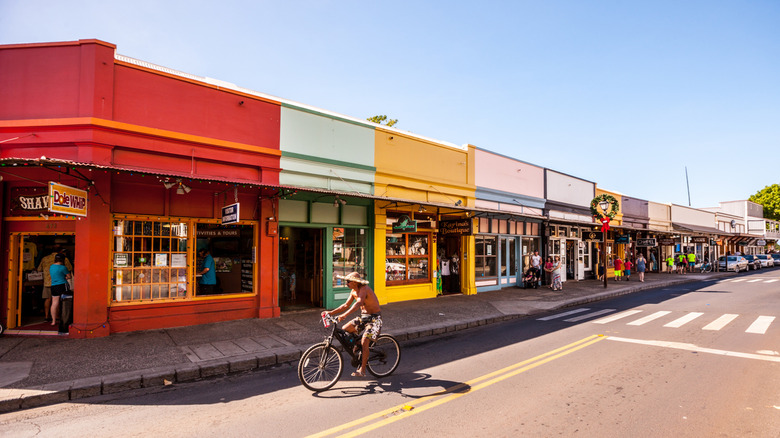 anouchka/istockphoto.com
Possibly the coolest city in the state of Hawaii, Lahaina is known as a great spot for people who love to eat and party. Take part in an authentic Hawaiian luau by sipping on a tropical drink as you enjoy fire dancing and hula at the Old Lahaina Luau. Situated on the coast of West Maui, Lahaina is also home to some of the island's best nightlife and shopping.
Port Aransas, Texas
Shutterstock
The only established town on Mustang Island, a barrier island on the Gulf Coast of Texas that stretches 18 miles long, Port Aransas is home to just over 4,000 people but swells to 60,000 or more during the summer. Fishing and birdwatching are popular endeavors, and you'll also find kayak paddling trails to explore the surrounding waters. Spring brings spring breakers, as well as April's Sand Fest, where competitors sculpt impressive sand castles in a festival filled with live music and great food.
Hampton Beach, New Hampshire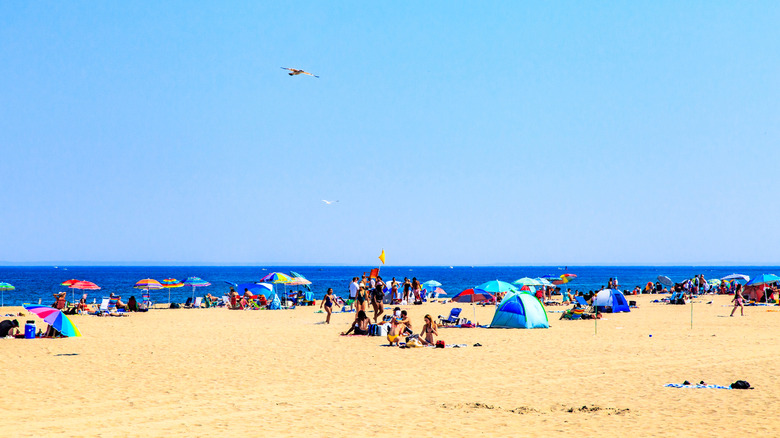 NadyaRa/Shutterstock.com
Hampton is home to one of the cleanest beaches in the country, as well as a classic boardwalk featuring a casino, arcades, fantastic food and concerts. Located on the southeastern corner of New Hampshire, the village of Hampton Beach is part of the town of Hampton and known for its whale watching, deep sea fishing, kayaking and fresh seafood that's celebrated every September at the Hampton Beach Seafood Festival.
Clearwater, Florida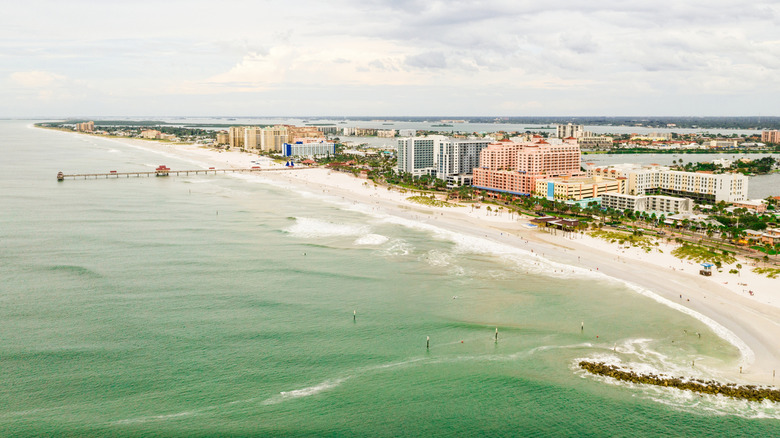 istockphoto.com
Clearwater is home to the best beach in America, as well as multiple festivals throughout the year and the Clearwater Marine Aquarium, home to famous dolphins Hope and Winter (the latter of whom has a prosthetic tail). Part of Florida's Tampa Bay Area on the Gulf of Mexico, Clearwater is also a great place to enjoy the arts at the historic Capitol Theatre or local nature and wildlife at the Moccasin Lake Nature Park, making for an amazing American weekend getaway.