30 Weird Museums Around The World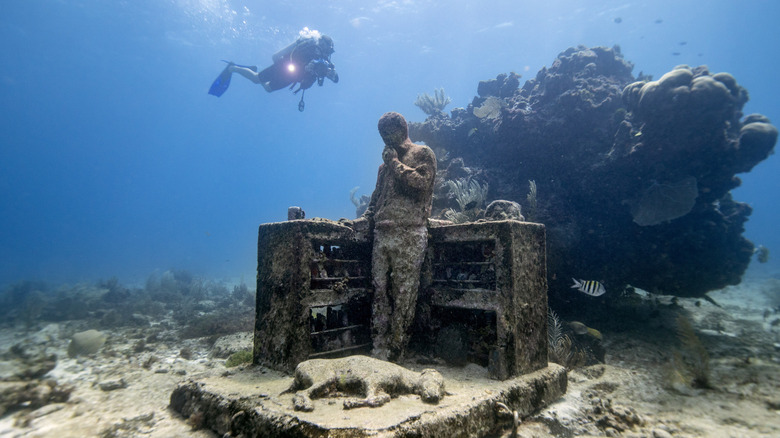 Donald Miralle/Getty Images for Lumix
Sprawling museums are some of the most popular tourist attractions at destinations around the world like New York City, Paris, and Rome. You can easily spend a few hours or even all day immersing yourself in art, history, science, and more at museums. They're also a great way to learn about and connect with the culture of a place you're traveling to, whether it's a small town or metropolitan mecca. 
While some museums have a broad focus, others are specific — sometimes oddly specific. Whether you're interested in the paranormal, snack foods, or household appliances, there's a museum for you. Here are 30 weird and wacky museums with one-of-a-kind sights that are worth venturing off the beaten path to see.
1. Cup Noodles Museum Osaka Ikeda (Ikeda, Japan)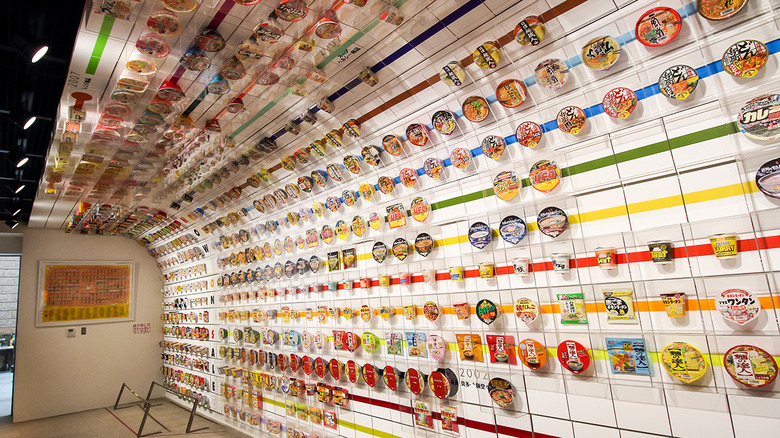 Shutterstock
In between sampling the best bowls of ramen in Japan, visitors can explore the history of one of Japan's most iconic exports: Cup Noodles. The Cup Noodles Museum in Ikeda, Japan, celebrates its native son Momofuku Ando's creation of the world's first instant noodles. The museum includes an Instagram-worthy hall with 800 instant noodles packages from around the world and a station where you can decorate and customize a package of Cup Noodles.
2. Vent Haven Museum (Fort Mitchell, Kentucky)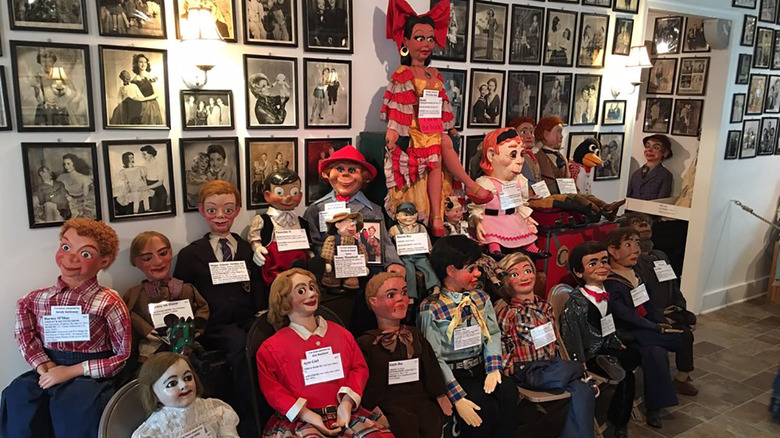 Holly P./Yelp
Fort Mitchell, Kentucky, is home to a unique museum that could fuel your nightmares. The Vent Haven Museum is the world's only museum dedicated to the art of ventriloquism, which reached its peak in the '50s and '60s but has seen a recent resurgence with performers like Jeff Dunham and Darci Lynne Farmer, who won "America's Got Talent." The museum features more than 900 retired dummies, including some used by famous performers, as well as information on the history of the art form. The museum is open by appointment only, May 1 through Sept. 30.
3. Bata Shoe Museum (Toronto, Canada)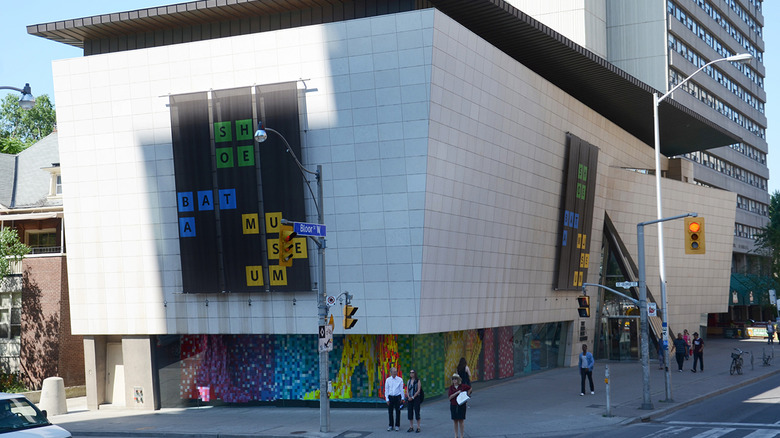 istockphoto.com
What started out as the private collection of Sonja Bata, whose husband owned a shoe company, evolved into Toronto's Bata Shoe Museum. The museum's collection is comprised of more than 13,000 different pairs of shoes spanning 4,500 years of history. The building was designed to look like an open shoe box, and inside, visitors can find Ancient Egyptian sandals, Elvis Presley's famous "blue suede shoes," and designer delights from today's biggest names in footwear who defy fashion rules.
4. International Spy Museum (Washington, D.C.)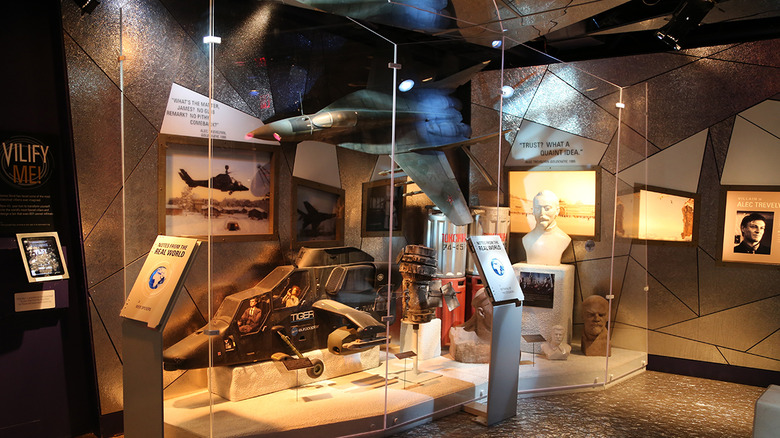 Shutterstock
Washington, D.C. is famous for its amazing museums, but for a unique inside look at the secrets of real-life espionage, head to the International Spy Museum. Learn about the tools and inventions used by spies around the world, such as lipstick pistols, as well the cinematic gadgets they inspired. Interactive exhibits allow visitors to try their hands at cracking codes, spotting forgeries, and more.
5. Meguro Parasitological Museum (Tokyo, Japan)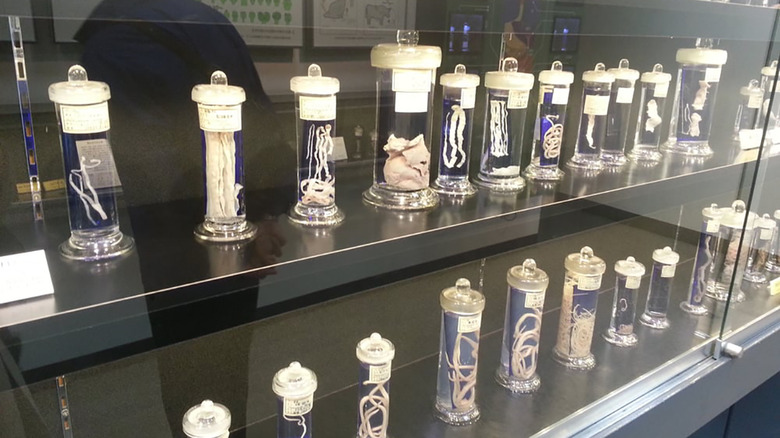 Rose O./Yelp
Besides adorable cat cafés and yummy Instant Ramen Museums, Japan also has its fair share of creepy sights. The Meguro Parasitological Museum in Tokyo is best seen on an empty stomach as it houses more than 300 parasite specimens, including the world's longest tapeworm at almost 29 feet long. Other gruesome displays are a preserved dolphin's stomach and a turtle's head that have both been overtaken by parasites.
6. The Museum of Bad Art (Somerville, Massachusetts)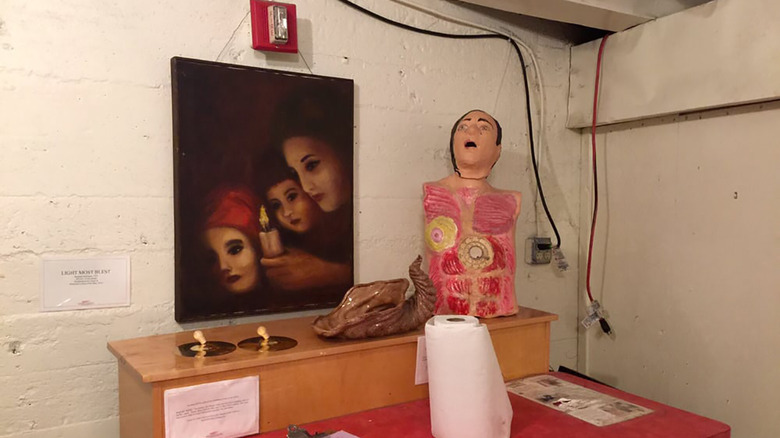 Voravut R./Yelp
There's a saying that one man's trash is another man's treasure, and the Museum of Bad Art outside of Boston is living proof of that. The museum is the only one in the world dedicated to displaying terrible art (on purpose at least). Its more than 600 pieces were mostly scavenged from dumpsters, curb sides, or thrift stores. To be included, the art must be original and have been created with sincere intent.
7. The National Poo Museum (Isle of Wight, England)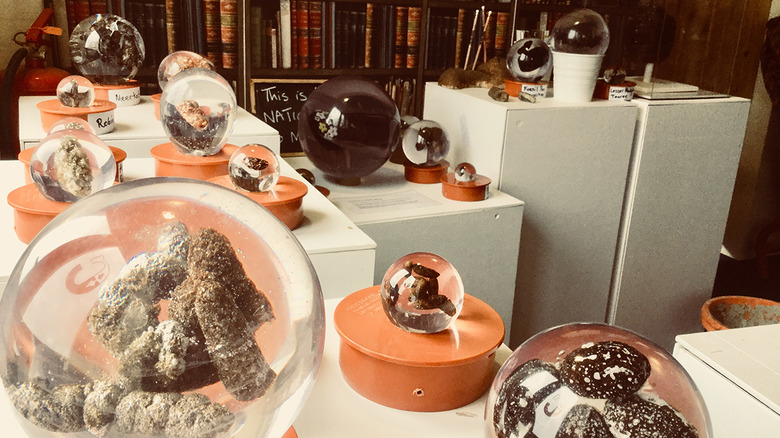 Courtesy of The National Poo Museum
This museum, which is in the process of refurbishing its new permanent home on England's Isle of Wight, seeks to break down the taboo around poo by talking about all the fascinating things you can learn from it. Resin spheres encase samples from different animals as well as humans. Other items on display include fossilized feces that is millions of years old, owl pellets, and a preserved shoe with a cat dropping inside it.
8. Electric Ladyland Phosphorescence Museum (Amsterdam, Netherlands)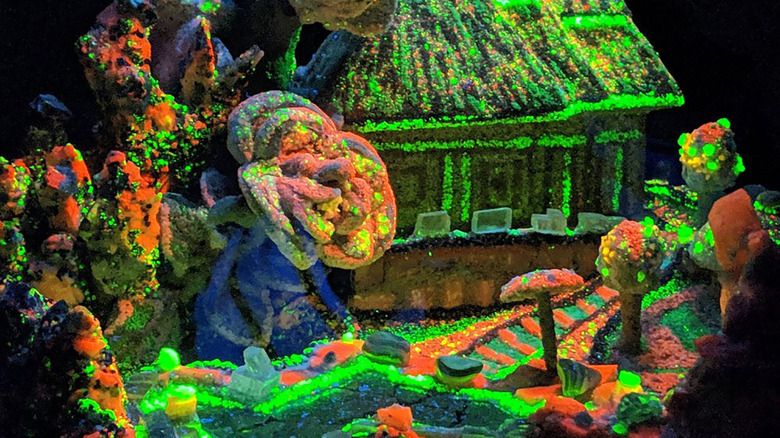 Lorelei S./Yelp
Amsterdam is home to many world-famous museums such as the Van Gogh Museum and the Anne Frank House, but it's also home to many quirky collections. Underneath the Electric Lady art gallery in Amsterdam lies Electric Ladyland, the world's only museum dedicated to phosphorescent art. The psychedelic UV-lit rooms also feature fluorescent fish, mineral samples, toys, and other glowing everyday objects.
9. Kattenkabinet (Amsterdam, Netherlands)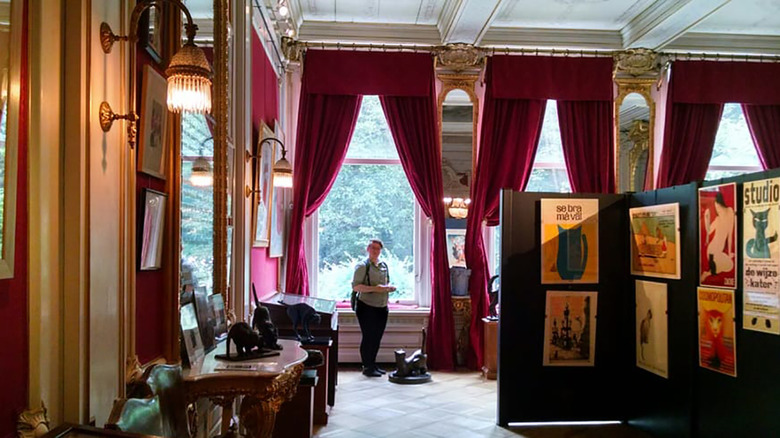 Judith M./Yelp
Curious about seeing a collection dedicated to kittens? Amsterdam is home to the Kattenkabinet, or Cat Cabinet, a museum in an old house dedicated to displaying work celebrating cats. The museum has pieces by the likes of Pablo Picasso and Henri de Toulouse-Lautrec, as well as some real-life furry felines who walk around the house.
10. Icelandic Phallological Museum (Reykjavík, Iceland)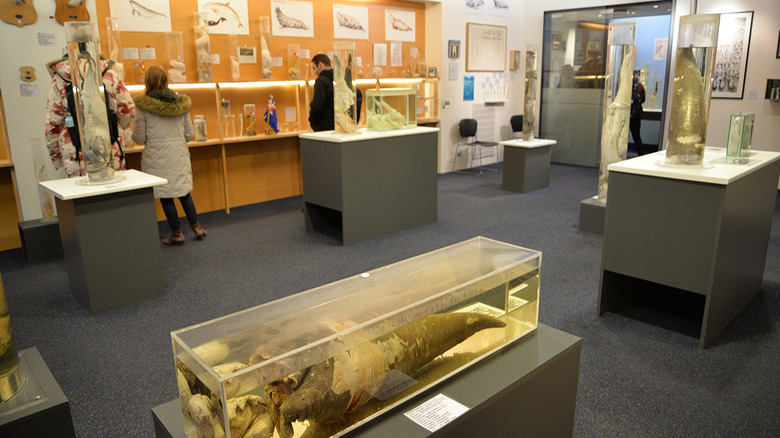 Shutterstock
The land famous for fjords and Bjork is also known for this unique museum, which proudly displays more than 215 different phallic specimens. Visitors to the Icelandic Phallological Museum can marvel at the preserved privates of animals from mice to polar bears to whales, as well as four donated human specimens.
11. The National Museum of Funeral History (Houston, Texas)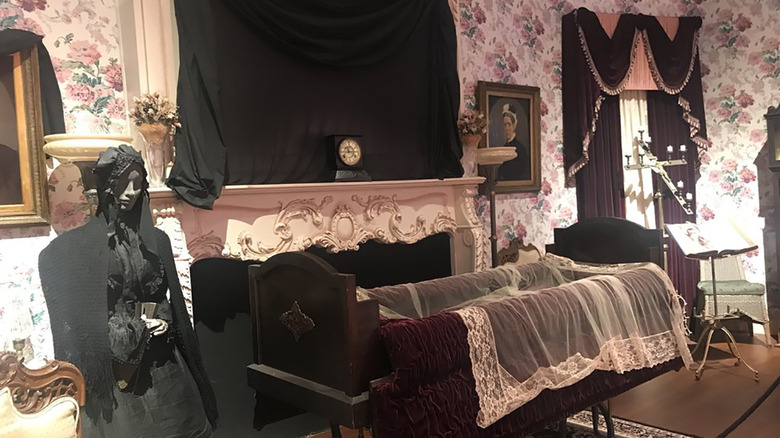 Shameika H./Yelp
For 25 years, funeral director Robert L. Waltrip dreamed of a museum dedicated to the history of death care and funeral services, and in 1992, his dream became a reality. This surprisingly-not-macabre museum in Houston has memorabilia such as vintage funeral coaches, funny custom coffins, the Popemobile used by Saint John Paul II, and fantasy coffins from Ghana. Exhibit topics include funeral customs and techniques from around the world.
12. The Museum of Broken Relationships (Zagreb, Croatia)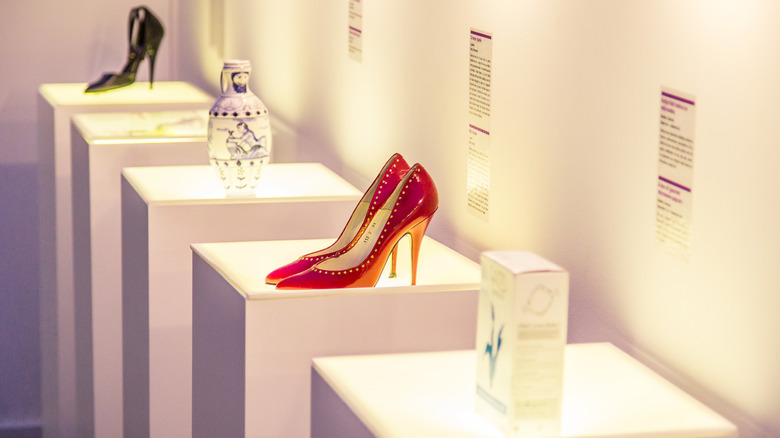 Dreamstime
Since 2006, the Museum of Broken Relationships, whose permanent home is in Zagreb, Croatia, has curated a collection of items left over after love affairs have disintegrated. The items are donated and accompanied with a note from the donor explaining the item's significance. Objects range in size from a small vial of tears to a wedding dress and range in seriousness from candy underwear to a prosthetic leg.
13. UFO Museum (Roswell, New Mexico)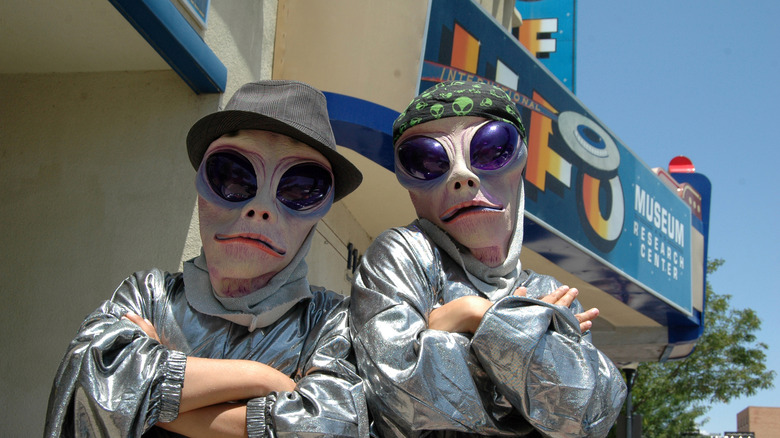 Dreamstime
In 1947, a rancher stumbled upon mysterious debris that the government declared was a crashed weather balloon. Despite this explanation, a conspiracy theory caught wind that the "Roswell incident" actually involved an extraterrestrial flying saucer. Since then, alien enthusiasts have been flocking to Roswell, New Mexico. In 1992, two men who were involved in the Roswell incident opened the UFO Museum to document not only Roswell's claim to fame but also other alleged UFO sightings, landings, and phenomena, such as crop circles and Area 51.
14. The Plastinarium (Guben, Germany)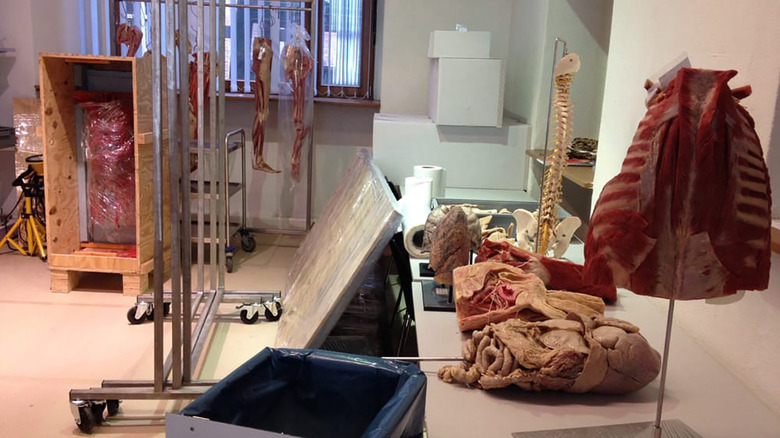 J.C./Yelp
The Plastinarium in Guben, Germany, is the permanent home of anatomist Gunther von Hagens' famous "Body Worlds," a touring exhibit of corpses that have been preserved with plastic. More than 18,000 individuals have donated their bodies to von Hagens. Visitors to the museum can see how scientists dissect and preserve bodies via a technique called plastination, as well as see different displays of skinless bodies and body parts of humans and animals like giraffes.
15. The Underwater Museum of Art (Cancun, Mexico)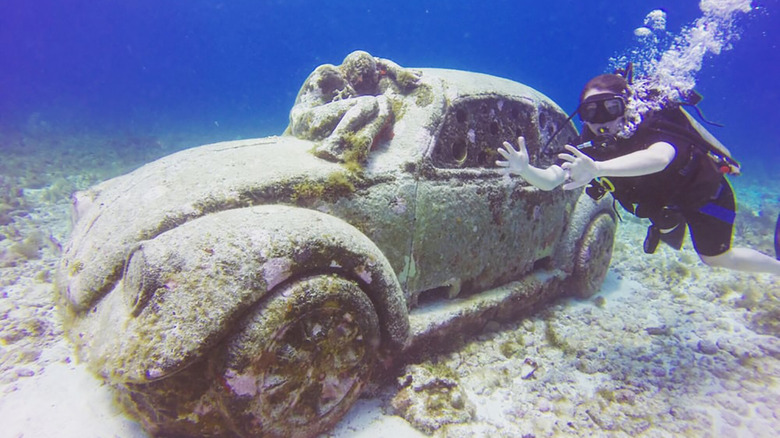 Haley N./Yelp
While most people take to the waters around Cancun, Mexico, to see marine life, intrepid explorers can snorkel, dive, or take a glass-bottom boat to see a one-of-a-kind museum. At the Museo Subacuatico de Arte, or Underwater Museum of Art, more than 500 sculptures have been installed on the ocean floor. They are made from material that allows coral to grow in and on them. Thus, the art becomes living, changing as the sculptures meld into their environment.
16. The International Cryptozoology Museum (Portland, Maine)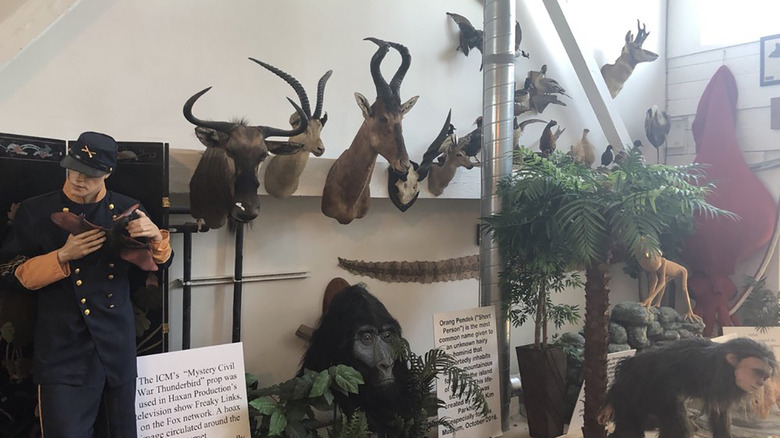 Samantha G./Yelp
While most major cities in the U.S. seem to have zoos, Portland, Maine, is the only place in the world to boast a cryptozoology museum. Cryptozoology is a field that attempts to prove the existence of mythical creatures like Bigfoot and the Loch Ness monster. Founder Loren Coleman's cryptid collection includes "evidence" like footprints and hair samples as well as props and replicas of both famous and obscure creatures not recognized by science.
17. Marvin's Marvelous Mechanical Museum (Farmington Hills, Michigan)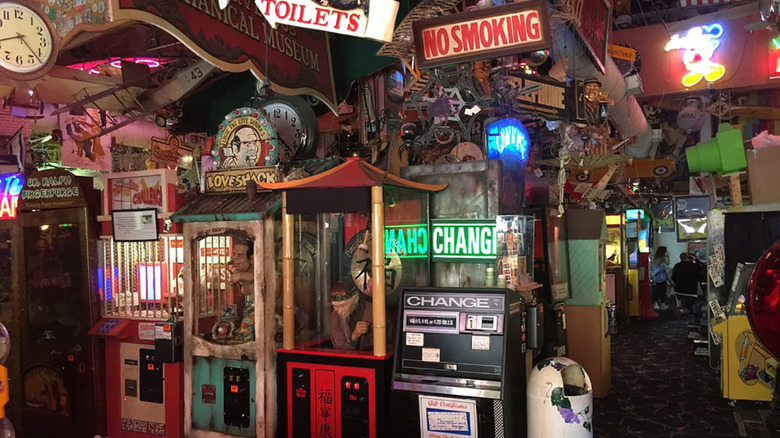 Richard T./Yelp
"Beercades" dedicated to classic '80s and '90s arcade games might be all the rage with young city dwellers, but since 1960, Marvin Yagoda has been collecting and preserving vintage coin-operated games, automata, and other oddities. In 1990, Marvin opened his collection to the public in Farmington Hills, Michigan, calling it Marvin's Marvelous Mechanical Museum. Though Marvin died in 2017, his museum is still running and delighting visitors of all ages.
18. The Museum of Sex (New York City, New York)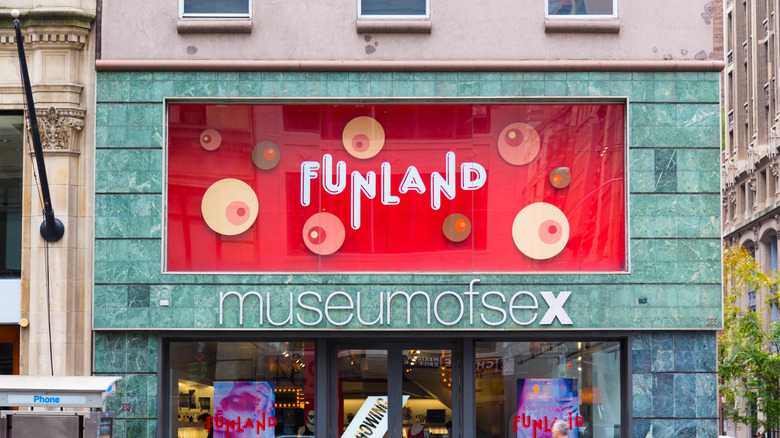 Dreamstime
The Museum of Sex in New York City documents the history of human sexuality, both with high-brow erotic art and frivolous fun like a bouncy house made of breasts. Exhibits include the sex life of animals and a collection of historic sex toys. And the gift shop sells more than NYC keychains, offering sexy gear and gadgets that those feeling inspired can take home with them.
19. The Neon Museum (Las Vegas, Nevada)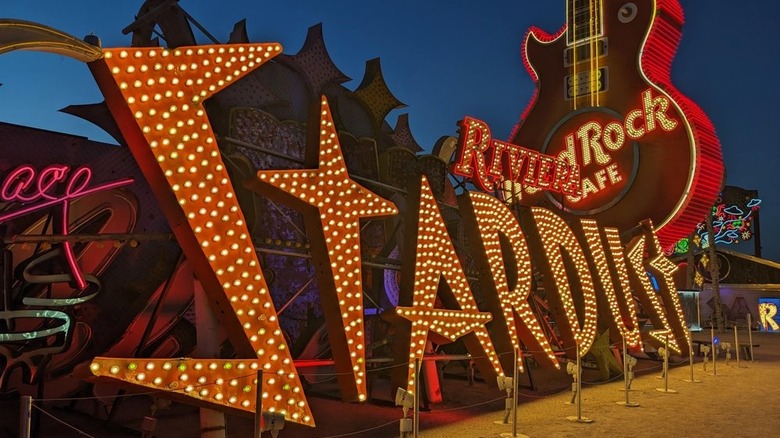 Kyle S./Yelp
The Neon Museum collects and preserves retired Las Vegas signs, displaying the historical art in its outdoor Boneyard. The vintage signs in the collection range from the strange to the iconic, with old lettering from famous hotels such as Caesars Palace, Binion's Horseshoe, the Golden Nugget, and the Stardust. Visitors can take guided tours as well as book the funky venue as a colorful backdrop for weddings or special events.
20. The Sulabh International Museum of Toilets (Delhi, India)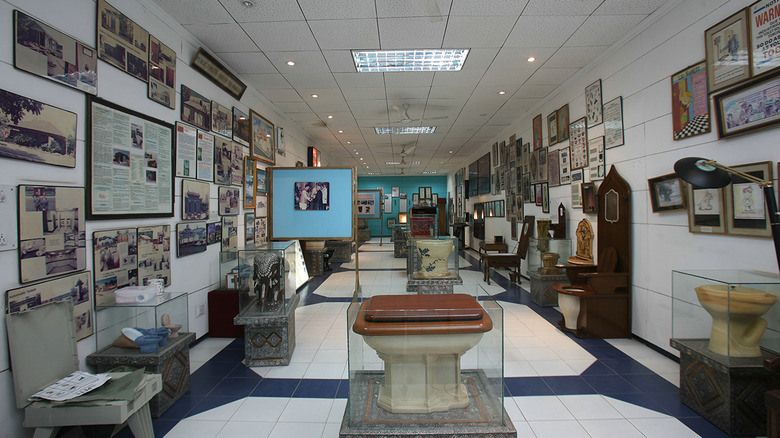 Hemant Chawla/The India Today Group via Getty Images
A champion of educating people about sanitation practices in order to improve their lives, Dr. Bindeshwar Pathak founded an organization, Sulabh International, in 1970, and then a corresponding museum in Delhi, India, in 1992. The Museum of Toilets documents the evolution of sanitation and toilets, commodes, urinals, and chamber pots around the world from 2500 B.C. to present day.
21. Museo de las Momias de Guanajuato (Guanajuato, Mexico)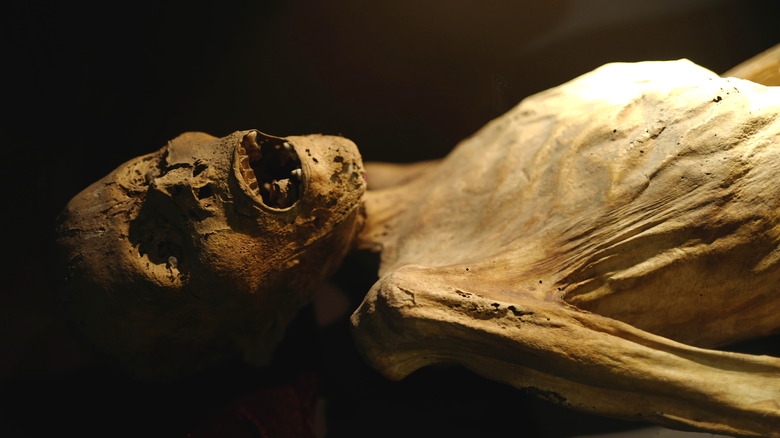 Dreamstime
A tragic yet fascinating natural phenomenon took place in the small Mexican town of Guanajuato. In the 1860s, the city decided to enact a grave tax for people to keep their loved ones buried. When families failed to pay, bodies were exhumed over the next century and found to be naturally mummified. Word traveled about the mummies and soon a museum, Museo de las Momias de Guanajuato, was built to house them all.
22. The Corpus Museum (Oegstgeest, Netherlands)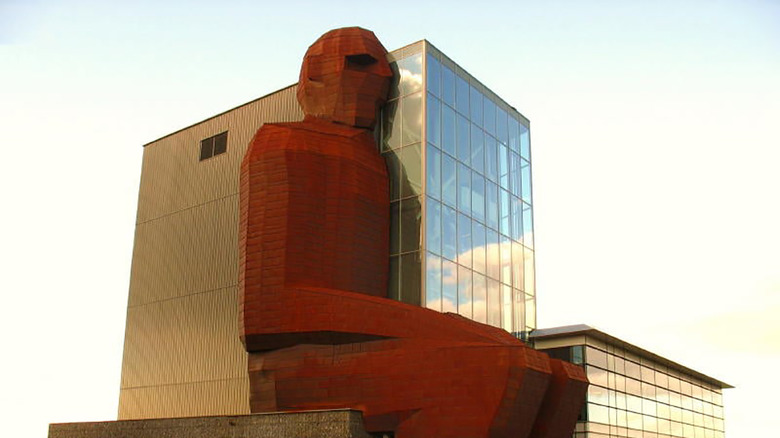 Ginny S./Yelp
Ever wished you could tag along on the episode of "The Magic School Bus" where the class shrinks down and gets to tour inside Ralphie's body? You're in luck. The Corpus Museum near Leiden in the Netherlands allows you to travel through the entire human body. Visitors enter through the knee and make stops throughout the body, such as the intestines where they witness the digestion of a cheese sandwich.
23. The Museum of Miniature Books (Baku, Azerbaijan)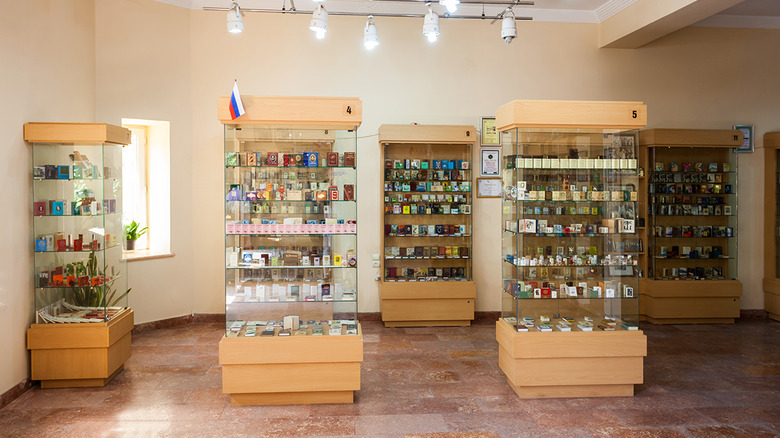 Shutterstock
Bibliophiles can find a rare treasure in Baku, Azerbaijan: the world's only Museum of Miniature Books. The collection was compiled over 30 years by Zarifa Salahova and has grown with donations from other book enthusiasts since it opened in 2002. The museum houses more than 5,600 books published in 66 different countries, including classics by Gogol, Dostoevsky, and A.S. Pushkin; a 17th-century copy of the Quran; and the smallest book in the world, which must be read by magnifying glass.
24. The National Hobo Museum (Britt, Iowa)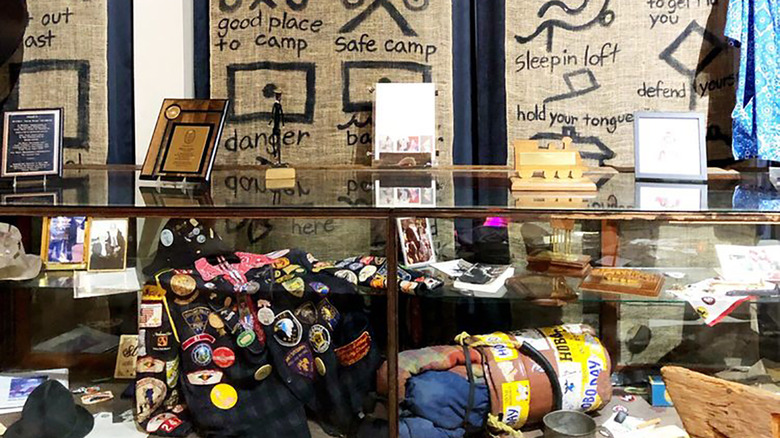 Anne W./Yelp
The small town of Britt, Iowa, has become the center for hobo culture since it began hosting the National Hobo Convention in 1900. While the hobo lifestyle might seem a vestige of another time, in the 1970s, three former Hobo Kings (experienced hobos elected each year at the national convention) founded a museum to preserve and educate others about the hobo lifestyle and customs. The museum has compiled artifacts and memorabilia from around the world, including the personal collections of famous hobos like the Pennsylvania Kid, Connecticut Slim, and the Hard Rock Kid.
25. The Museum of Witchcraft and Magic (Boscastle, England)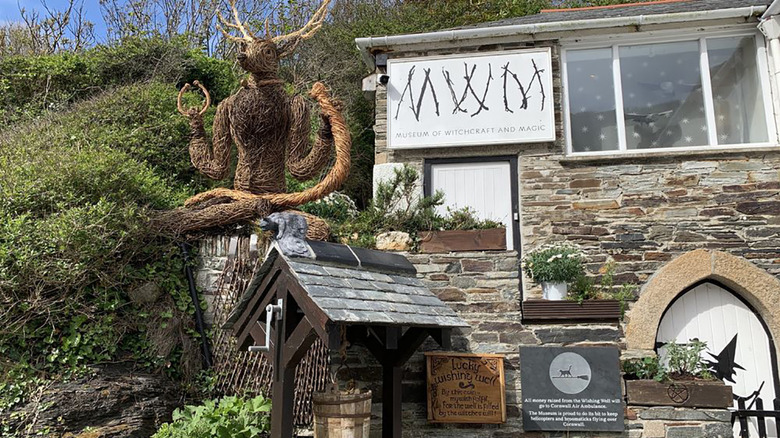 Monica H./Yelp
Though Salem, Massachusetts, might be the witchcraft hub of the U.S., the largest collection of witchcraft paraphernalia in the world is housed at the Museum of Witchcraft and Magic in Boscastle, England. The museum documents a variety of magic practices, superstitions, and rituals with exhibits on the persecution of witches, the practices of various occult beliefs, and more.
26. The Dog Collar Museum (Kent, England)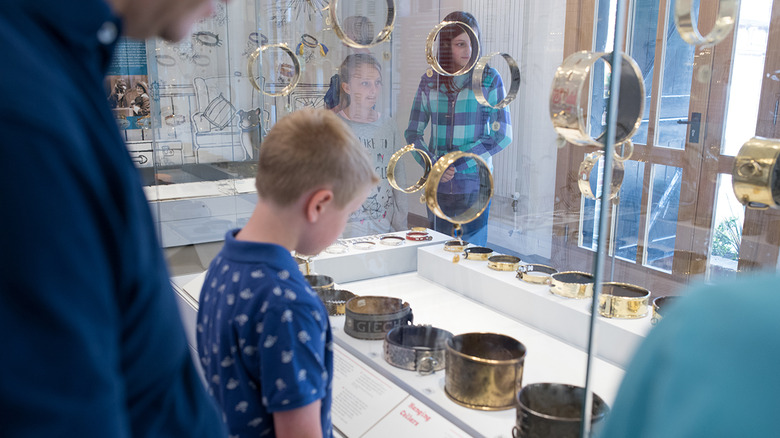 Courtesy of Leeds Castle
Located inside Leeds Castle in Kent, England, is the world's only Dog Collar Museum. The more than 130 collars in the collection date back more than 500 years and offer an interesting glimpse into how people have viewed and treated their canine companions through the generations.
27. Gopher Hole Museum (Torrington, Canada)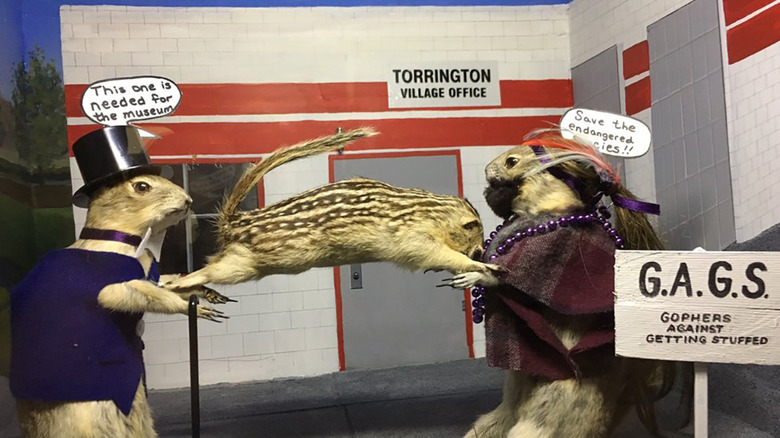 MJ. L./Yelp
The tiny town of Torrington, Canada, needed a way to put itself on the map, and townspeople founded an unusual attraction to do so in 1996. The Gopher Hole Museum features dozens of dioramas of stuffed "gophers" (actually Richardson's ground squirrels) dressed and posed to resemble different citizens of Torrington. Thousands of visitors each year pass through the attraction and place a pin on a world map to mark where they're from. The museum is open seasonally from June 1 to Sept. 30 and viewable by appointment in the off-season.
28. The Mutter Museum (Philadelphia, Pennsylvania)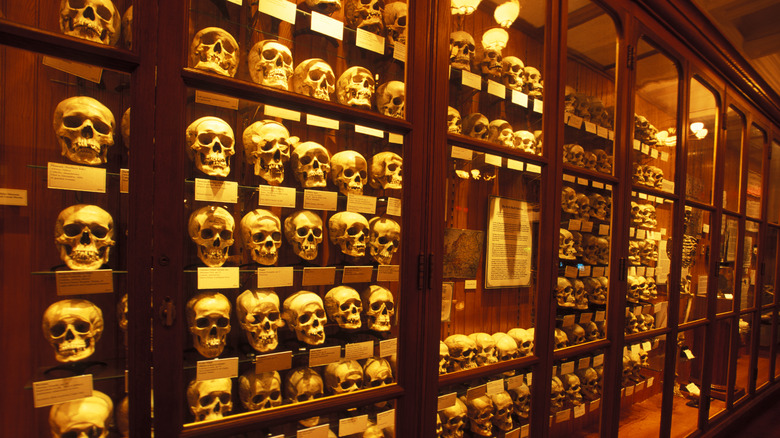 Classicstock/Getty Images
Visitors flock to Philadelphia to learn about the creation of the United States of America. But the College of Physicians of Philadelphia preserves a different aspect of our country's past. The Mutter Museum of medical history features 19th century instruments, more than 100 human skulls, and preserved specimens like pieces of Albert Einstein's brain and the livers of conjoined twins.
29. Tabasco Museum (Avery Island, Louisiana)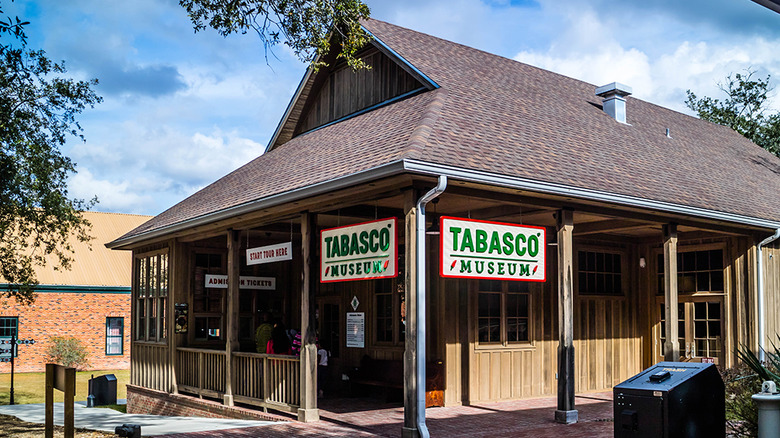 Shutterstock
Avery, Louisiana, is a hidden gem of a town that most people haven't heard of, despite producing one of the most famous hot sauces around: Tabasco sauce. The island, which is actually a deep salt dome, is where Tabasco has been made for more than 100 years. Visitors can tour the factory, pepper greenhouse, and a museum documenting the sauce's invention. Afterward, hungry guests can dine at the on-site restaurant that serves unique Tabasco-infused fare like mac 'n' cheese, etouffee, jelly, and even cake.
30. Spam Museum (Austin, Minnesota)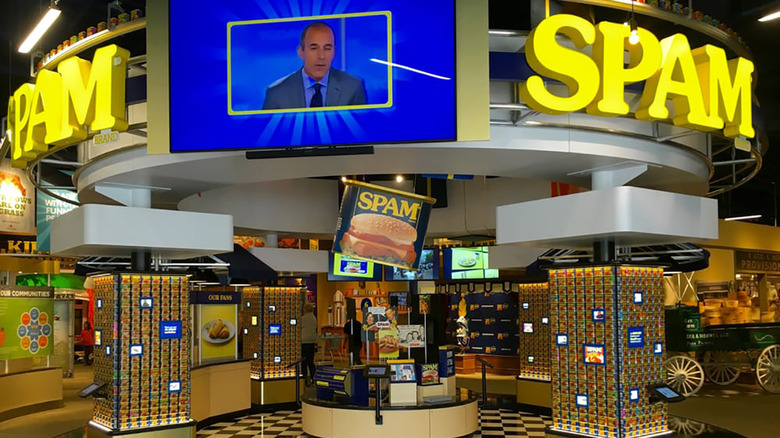 Bradley C./Yelp
Spam is beloved by some and reviled by others. While Hawaiians eat more Spam per capita than any other state, a museum dedicated to the divisive canned meat product is actually located in Austin, Minnesota. The town is the headquarters of Spam's parent company, Hormel. This free family-friendly museum has interactive exhibits highlighting the history and influence of Spam. You can snap a pic in front of a wall of Spam cans or take home a unique Spam-branded product from the gift shop.