National Parks And Other Romantic Adventures In Every State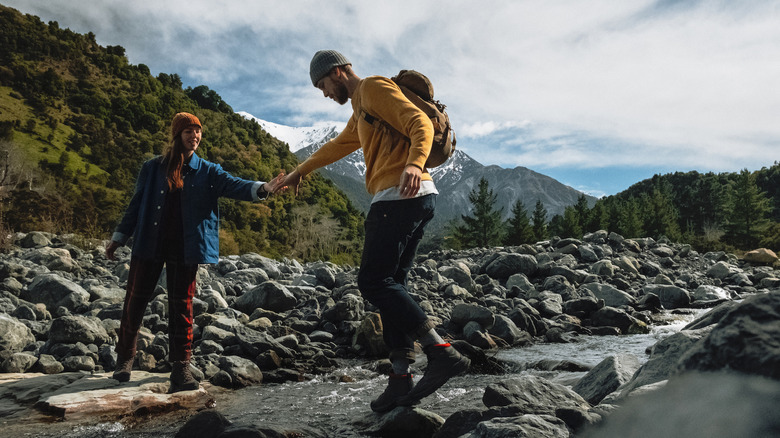 SolStock/ E+ via Getty Images
Time away together can be beneficial to any budding or seasoned relationship. These adventures across the U.S., including natural wonders, underrated gems and top tourist attractions, are prime romantic locations to enjoy with your best travel buddy.
Alabama: Orange Beach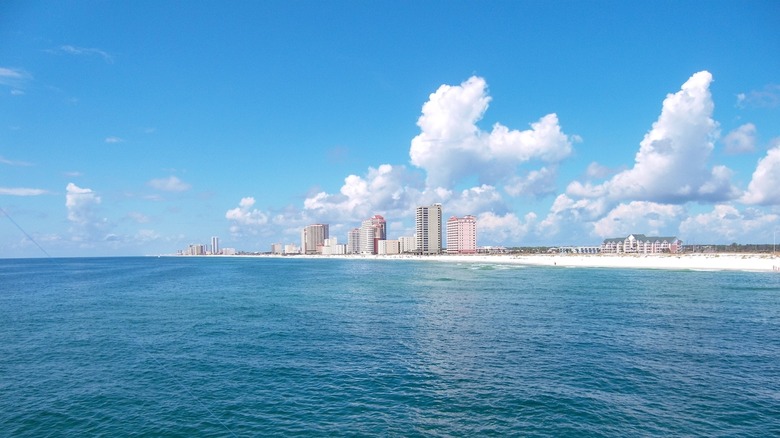 © George Dodd | Dreamstime.com
Fun-seeking couples flock to Orange Beach along the Gulf of Mexico for the clearest, prettiest blue waters and white-sand beaches. There, adventures await on both land and sea. Local recreation includes kayaking with dolphins, flying down Alabama's longest zipline course and touring beautiful parks, wildlife sanctuaries and more.
Alaska: Fairbanks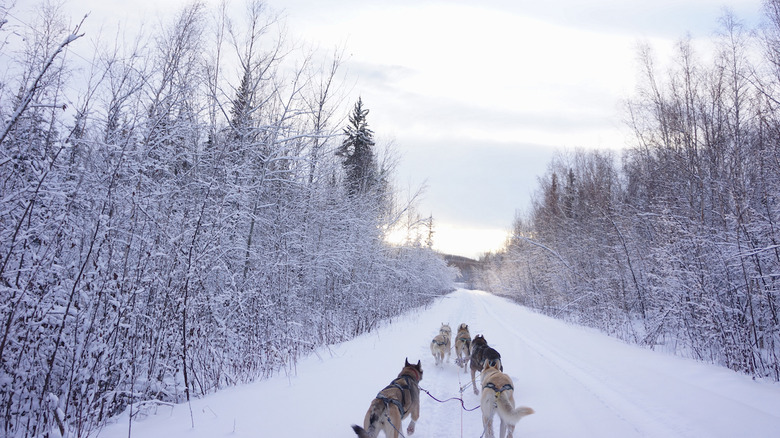 takeshi82/Shutterstock
An ideal vacation spot for retirees and others in search of the perfect destination, Fairbanks has all a couple could want from a romantic getaway: hot springs, dog sledding, whitewater rafting and breathtaking views of the northern lights. Need we say more?
Arizona: Sedona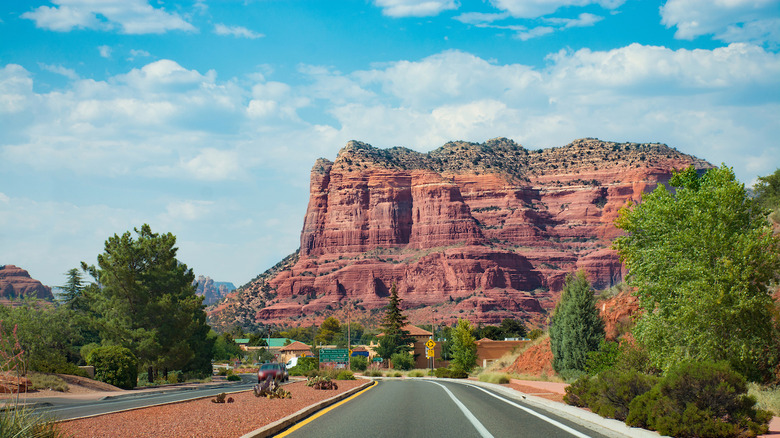 © Margaret619 | Dreamstime.com
Vibrant and storied, Sedona, Arizona, has adventure and charm to spare. The city, known for its red rock formations and the architectural wonder that is the Chapel of the Holy Cross, may be seen up close on more than 200 miles of hiking trails or be explored from the skies via a hot air balloon.
Arkansas: Whitaker Point (Kingston)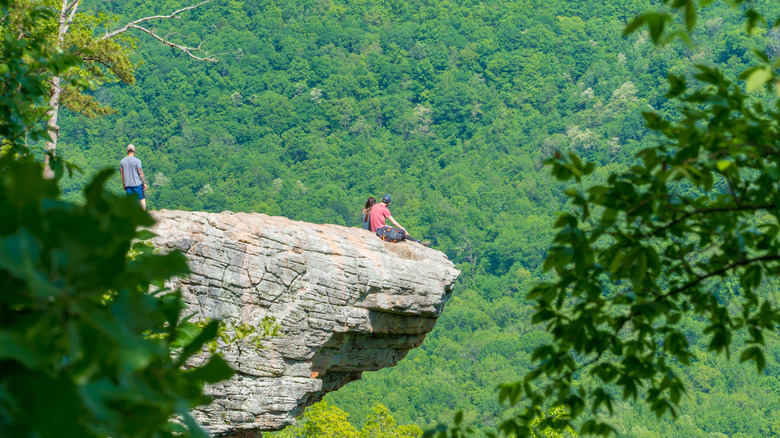 shuttersv/Shutterstock
The Whitaker Point rock formation, also known as Hawksbill Crag, dramatically juts out above the rushing Buffalo National River, making it the most breathtaking spot in the state. But visitors be warned, the popular hiking trail and surrounding area do experience frequent rainfall. Luckily, these droplets directly feed the area's flowing waterfalls.
California: Big Sur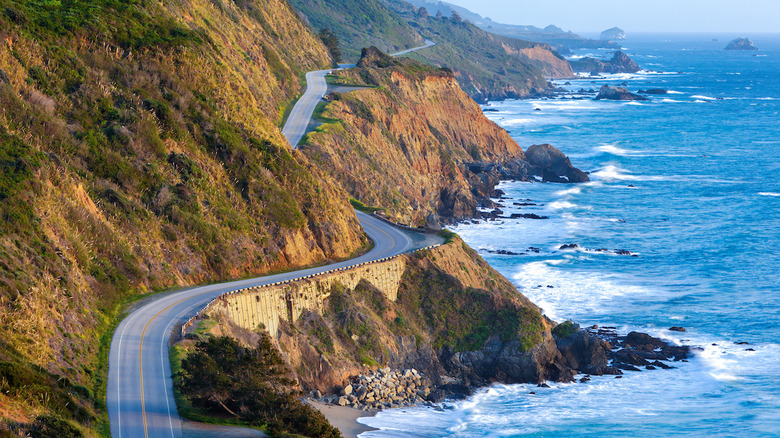 Doug Meek/Shutterstock
Do these 90 miles of twisting highway and redwood forests look familiar? Arguably the most stunning stretch of coastline in America, Big Sur makes a big impression with dramatic Pacific Ocean views, endangered California condors above and migrating whales and sea otters below. The area is commonly featured in car and truck commercials as a picturesque background.
Colorado: Glenwood Springs
© Mudwalker | Dreamstime.com
An idyllic Rocky Mountain retreat, Glenwood Springs can be enjoyed just as much in the winter as in the spring or summer. Couples up for a challenge can master snow sports at one of the area's popular ski resorts or hike to Hanging Lake, one of the top natural wonders in the country. Others who'd rather relax than be active can stop by a mineral hot spring, spa or vapor cave.
Connecticut: Connecticut Wine Trail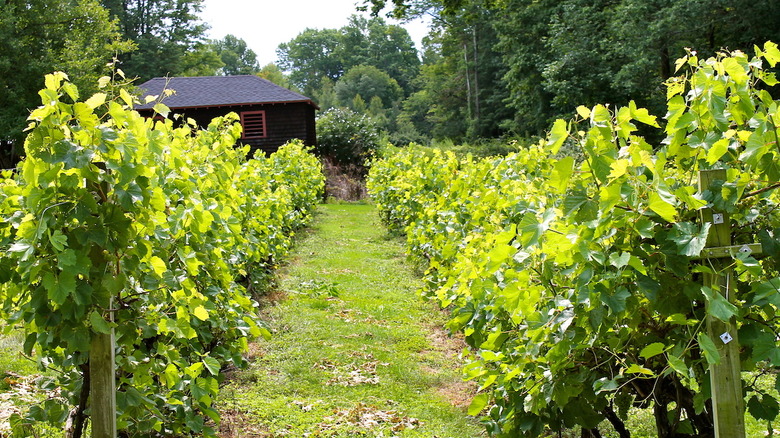 Erin Ruff/Shutterstock
It's hard to choose just one picturesque town to visit in Connecticut, so why not explore several by winding your way along the Connecticut Wine Trail? The Constitution State is home to more than 40 vineyards and wineries with tasting rooms for guests. Many also offer tours and some sell fresh farm products too.
Delaware: Rehoboth Beach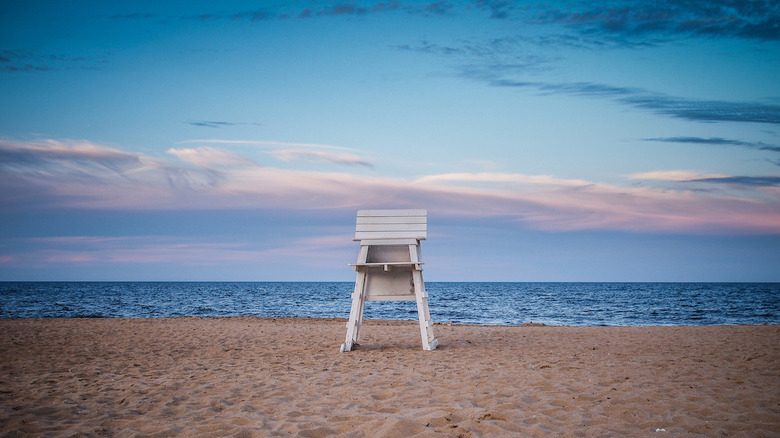 © Katelyn Thomas | Dreamstime.com
On high-temperature days, vacationers flock to Rehoboth Beach's old-school boardwalk. But this oceanfront community with cool cocktail bars and tax-free shopping makes for one pleasant couples trip during the offseason too.
Florida: Key West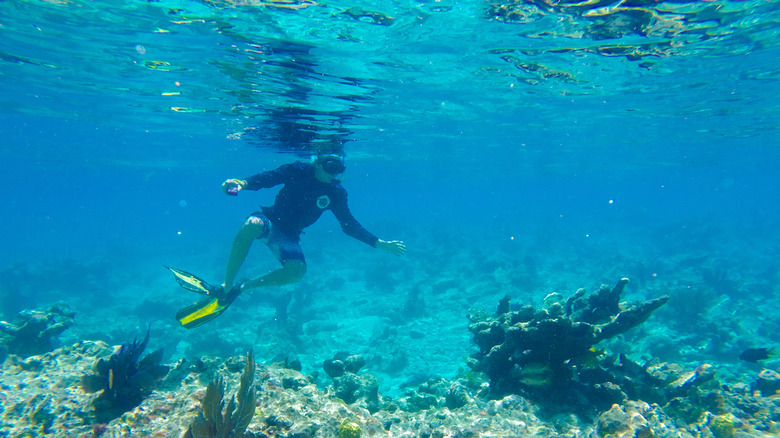 Inspired By Maps/Shutterstock
Tucked away at the southernmost tip of the U.S. lies Key West. Home to the world's third-largest coral barrier reef, Key West may most often be thought of as a snorkeling and scuba diving destination, but there's adventure to be had above water too. Couples who are into camping can journey to nearby Dry Tortugas National Park and literary sorts can tour Ernest Hemingway's home.
Georgia: Savannah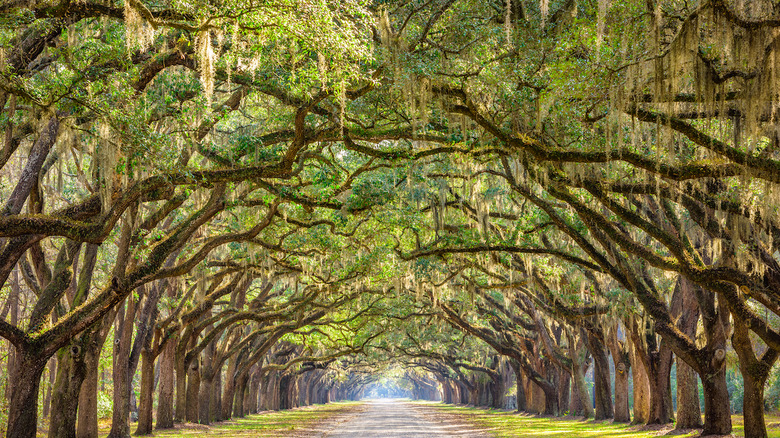 © Sean Pavone | Dreamstime.com
As one of the most historic American towns, Savannah is so much more than just a famous movie filming location you can visit. Couples can stroll through the city's 22 squares, study its history at local museums and visit stunning churches. Late at night, thrill-seeking duos can opt to explore the city's haunted past on one of many ghost tours.
Hawaii: Halona Beach Cove (Oahu)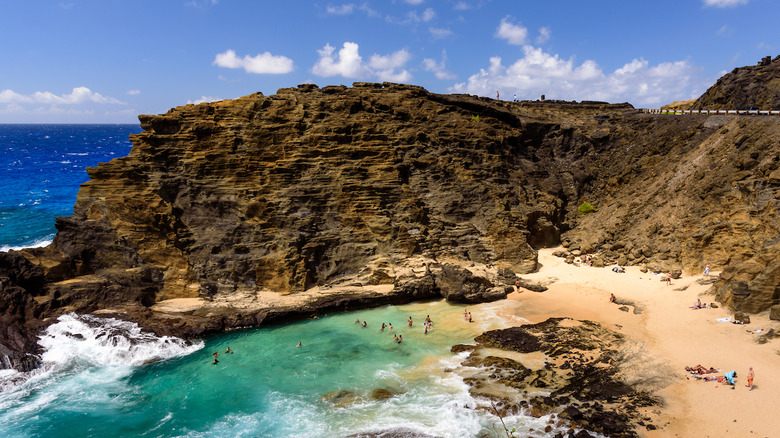 © Gary Parker | Dreamstime.com
Known as "Eternity Beach" thanks to its star turn in the 1953 film "From Here to Eternity," Halona Beach Cove on the Hawaiian island of Oahu is just as dreamy today as it was then. It is undoubtedly the most romantic place in the state.
Idaho: Sun Valley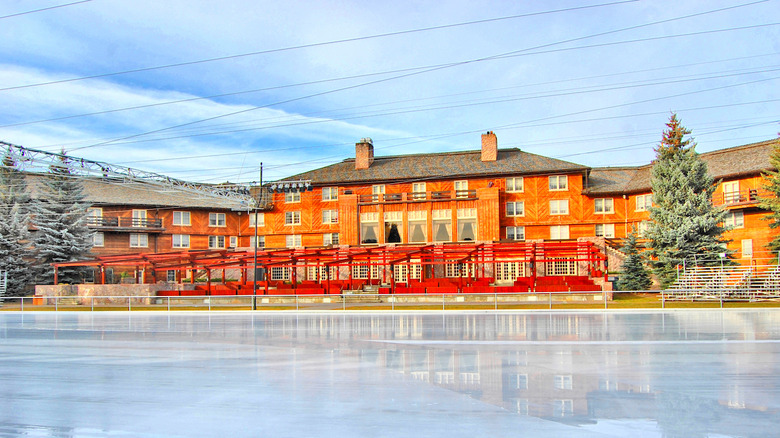 © Amanda wanner | Dreamstime.com
More than a ski and snow sport paradise, Sun Valley has scores of other outdoor adventures, local shops and distinctive dining experiences too. Duos can hike, bike, fish and golf in the summer or attend a snow sport lesson in the winter. Guests can choose to room in the signature Sun Valley Lodge or one of the many onsite cottages or condos
Illinois: Galena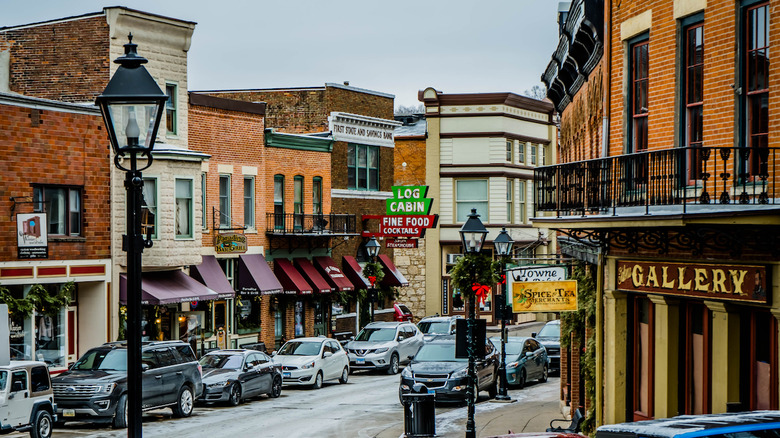 © Anatolii Verezhak | Dreamstime.com
For Midwestern couples wanting to take a road trip, Galena is a worthwhile destination. This stuck-in-time town on the banks of the Mississippi River is dotted with rolling hills. There is much for history buffs to see, including a historic Main Street, and opportunities for golfing, bird-watching and hot air ballooning.
Indiana: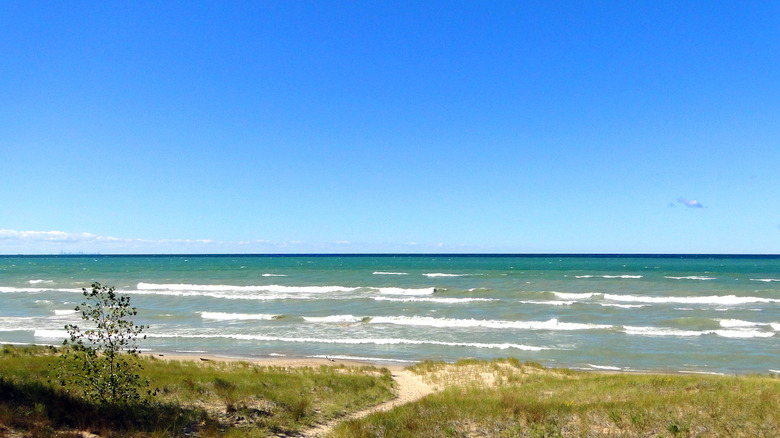 © Ronald Goncarov | Dreamstime.com
Located along the southern tip of Lake Michigan and surrounded by Indiana Dunes National Park, Indiana Dunes State Park includes 3 miles of shoreline and sandy dunes. Beautiful hiking trails in the area range from beginner level to rugged and from less than a mile to more than 5 miles long. Couples can pack a perfect picnic for the road.
Iowa: Pella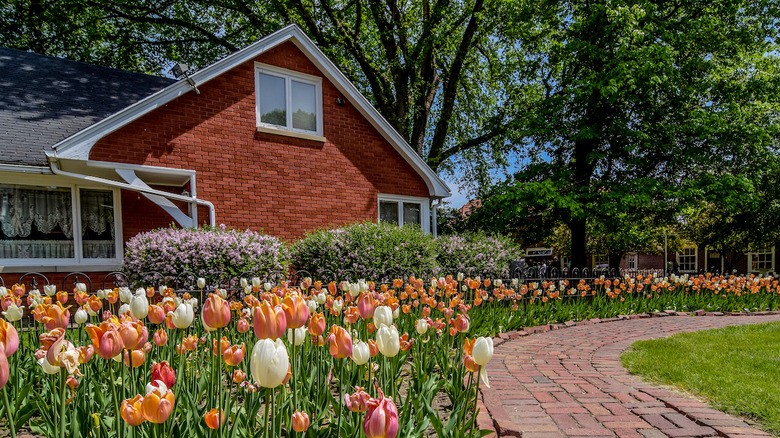 © Amdizdarevic | Dreamstime.com
All the storybook charm of Holland can easily be found in south-central Iowa. The town of Pella is full of sweet Dutch bakeries and wooden shoe shops. Each May, Pella hosts activities and a parade to celebrate Tulip Time, the weeks when bright tulip bulbs bloom all across town.
Kansas: Topeka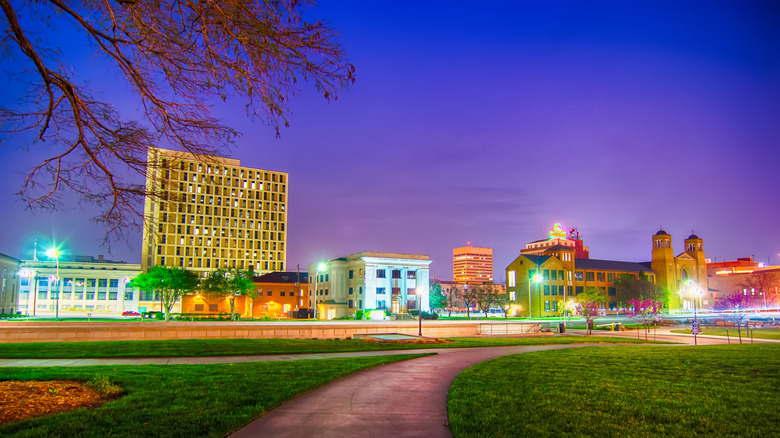 © Alex Grichenko | Dreamstime.com
While its name is believed to mean "a good place to dig potatoes," Topeka has much more to offer than spuds. The capital city of Kansas makes for a fantastic home base for an outdoorsy couples vacation. Nearby Lake Shawnee, surrounded by a 1,100-acre park, allows for fishing, sailing, swimming and boating. And Reinisch Rose Gardens features 6,500 plants and 400 varieties of roses.
Kentucky: The Kentucky Bourbon Trail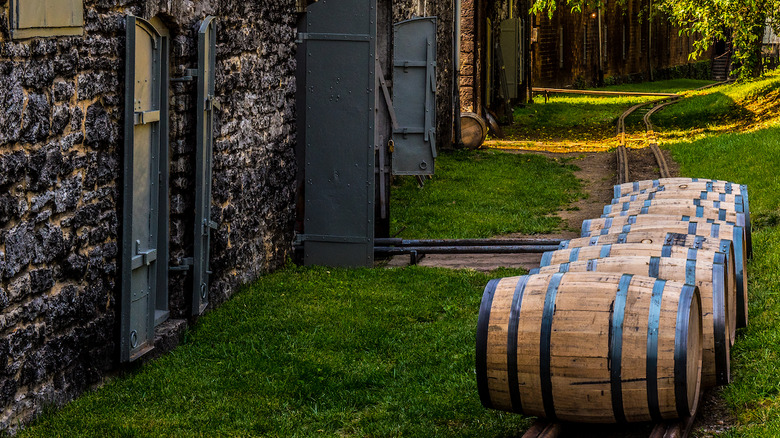 thomas carr/Shutterstock
With 38 distilleries, the Kentucky Bourbon Trail is a road-trip style experience for romancing couples whether they're well-versed or novices when it comes to bourbon. After learning about the history, science and taste of the state's signature drink, couples can take short detours to some of Kentucky's natural wonders, including Cumberland Falls, Red River Gorge and Mammoth Cave, one of the most amazing caves in the world.
Louisiana: Avery Island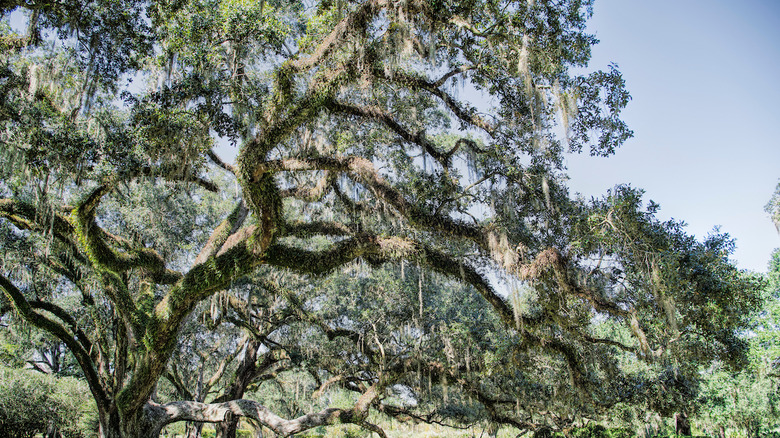 Bonnie Taylor Barry/Shutterstock
Beyond the usual Louisiana hot spots like Baton Rouge and New Orleans lies an actual hot spot: Avery Island, a massive salt dome best known as the birthplace of Tabasco hot sauce. Visitors can spice things up with a tour of the Tabasco factory, enjoy Cajun foods and walk it all off exploring the Jungle Gardens, a gorgeous 170-acre haven filled with serene bayous and live oaks dripping with Spanish moss.
Maine: Bar Harbor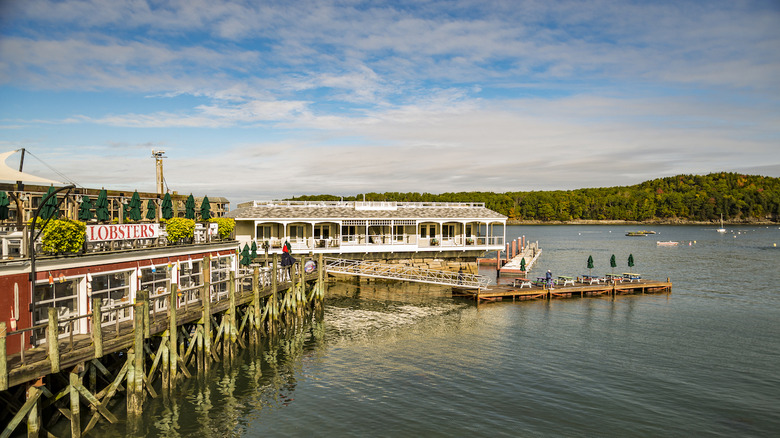 © Enrico  Della Pietra  | Dreamstime.com
Bar Harbor gives adventurous couples access to the best Maine has to offer. After an afternoon spent whale-watching on Bar Harbor, riding a flying glider over Cadillac Mountain or strolling through one of the country's best beach towns, couples can enjoy comforting and classic New England meals like Maine-style lobster rolls or clam chowder.
Maryland: Annapolis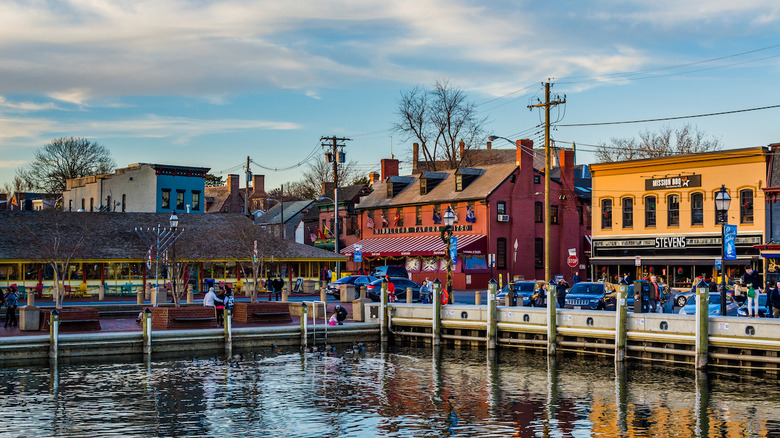 © Jon Bilous | Dreamstime.com
Annapolis, known as the sailing capital of the U.S., is an ideal place for any relationship to set sail. Couples can tour historic Ego Alley or take a sailing lesson to learn the ropes. Every Wednesday from April to August, spectators gather on Spa Creek Drawbridge or outside the area's best seafood shacks to watch 100-plus yachts race down the waterfront.
Massachusetts: Cape Cod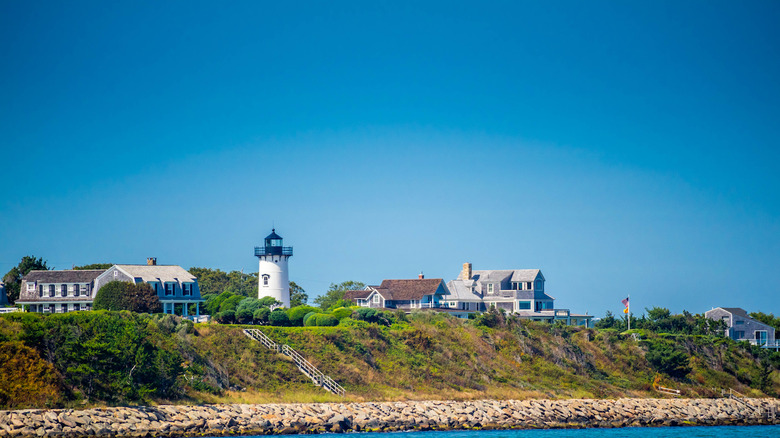 © Cheri Alguire | Dreamstime.com
In Massachusetts, couples can escape to the Cape, a spot rich in recreation and relaxation. The most beautiful place in the state, Cape Cod is made up of 20 named freshwater kettle ponds, nearly 560 miles of coastline for biking, lots of local taverns and plenty of secret spots for pairs to hide away from it all.
Michigan: Mackinac Island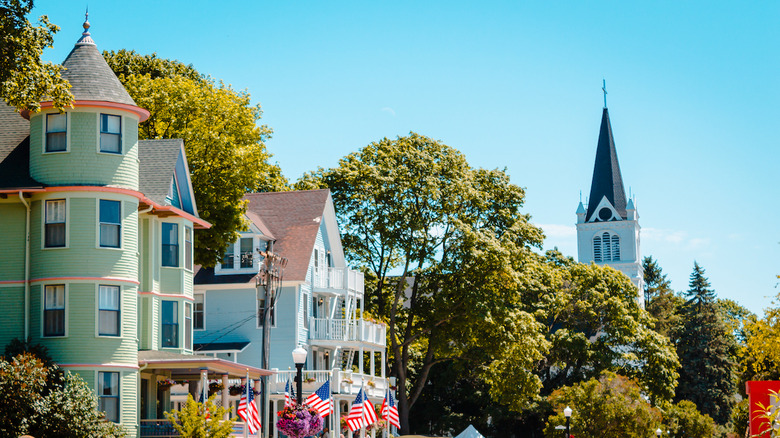 Michael Deemer/Shutterstock
An incredible autumn retreat, Mackinac Island is most known for its car ban and Victorian-era appeal. Couples can traverse the town on foot, bike or via horse-drawn carriage. Then at night, stargaze from atop Fort Holmes with a fudgy snack procured from one of the country's best sweets shops.
Minnesota: Voyageurs National Park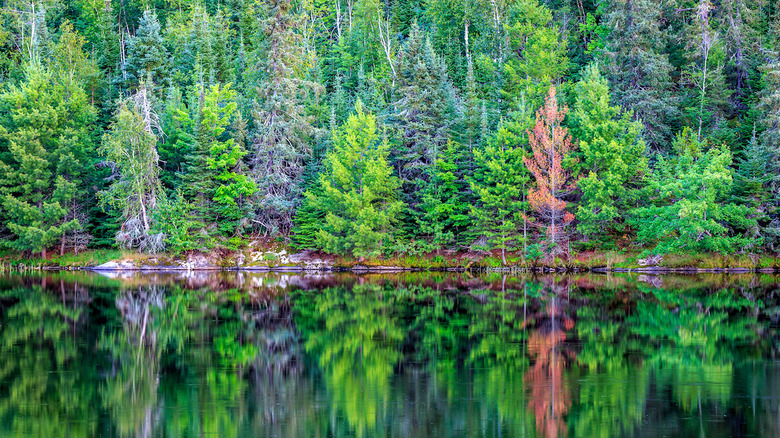 Frank Kennedy MN/Shutterstock
Only accessible by boat, making it one of the hardest national parks to visit, Minnesota's Voyageurs National Park is a maze of interconnected water highways and remote campsites for couples craving a truly isolated experience. Lucky campers may even sneak a peek of the northern lights overhead.
Mississippi: Natchez Trace Parkway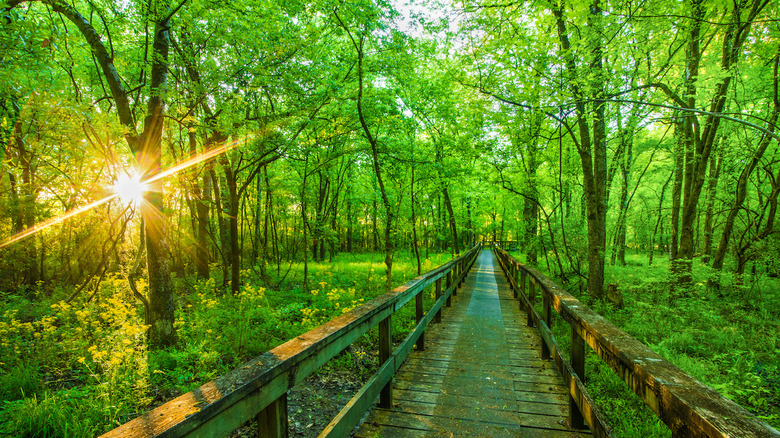 traveler jordan/Shutterstock
The Natchez Trace Parkway is a 444-mile drive through three states with beautiful sights and historic and recreational stops along the way. The Mississippi River, cypress swamps and Emerald Mound, the second-largest Mississippian Period Native American ceremonial mound in the United States, are all accessible via the parkway.
Missouri: St. Louis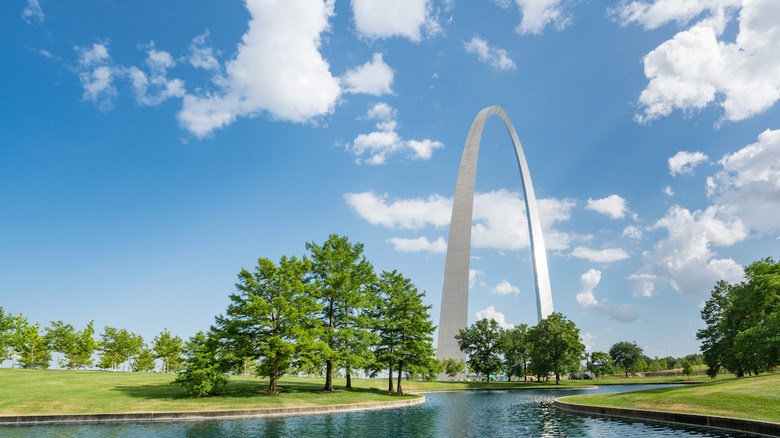 © Paul Brady | Dreamstime.com
There's a slew of adventures for couples staying in St. Louis, starting with a ride 630 feet up to the top of the Gateway Arch — the most visited tourist spot in the state. After an art-filled afternoon at the St. Louis Art Museum or a walk through the Missouri Botanical Gardens, couples can enjoy an intimate meal at any of the area's romantic restaurants.
Montana: Glacier National Park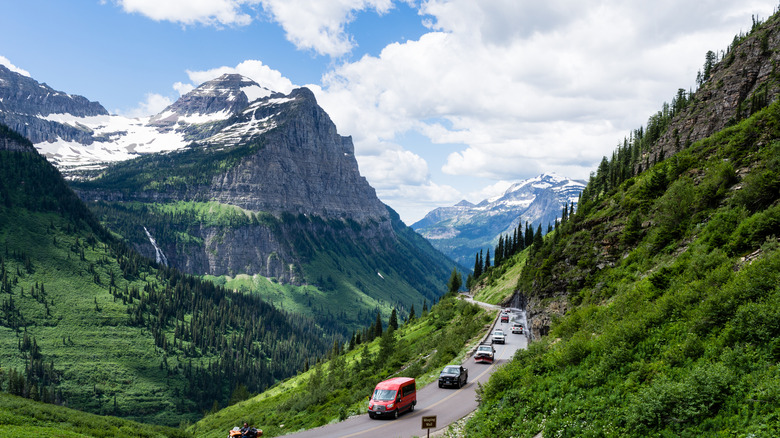 © Katinka2014 | Dreamstime.com
An underrated national park compared to other destinations like Yellowstone, Glacier National Park is an outdoor wonderland for lovebirds to explore. For a scenic drive, couples can cruise down the winding 50-mile Going-to-the-Sun Road. The park is also home to amazing wildlife including grizzly bears, beavers, mountain goats, wolverines and hundreds of bird species. 
Nebraska: Lincoln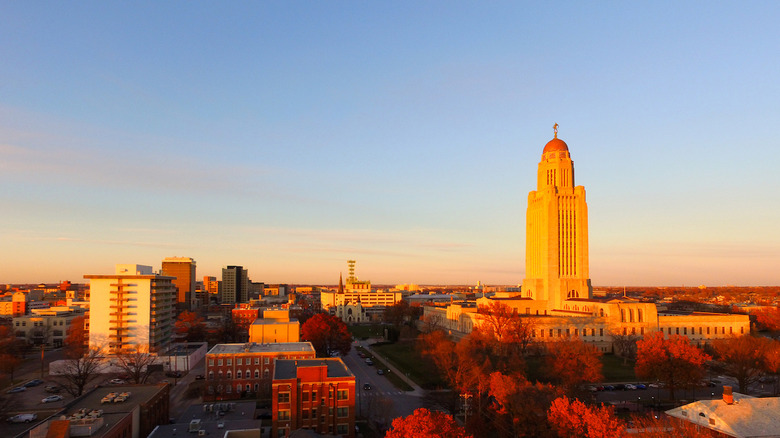 © Chris Boswell | Dreamstime.com
Nebraska's capital city is home to several scenic gardens, including the Sunken Gardens and the Hamann Rose Garden. Pioneers Park Nature Center is 668 acres of wetlands, woodlands, prairie and streams in the heart of the city with trails for hiking and biking.
Nevada: Las Vegas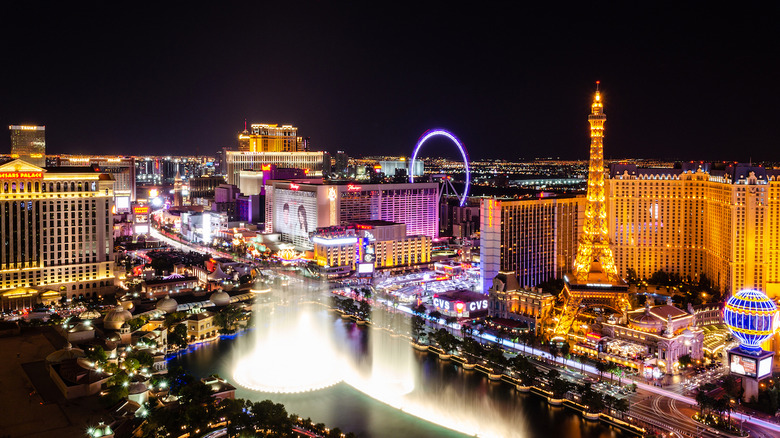 © Peter Sampson | Dreamstime.com
Las Vegas may be Sin City, but it's nevertheless a dazzling destination to wine and dine a romantic partner. World-class restaurants, spectacular hotels and luxurious spas await couples on the lookout for a high-end vacay.
New Hampshire: Bretton Woods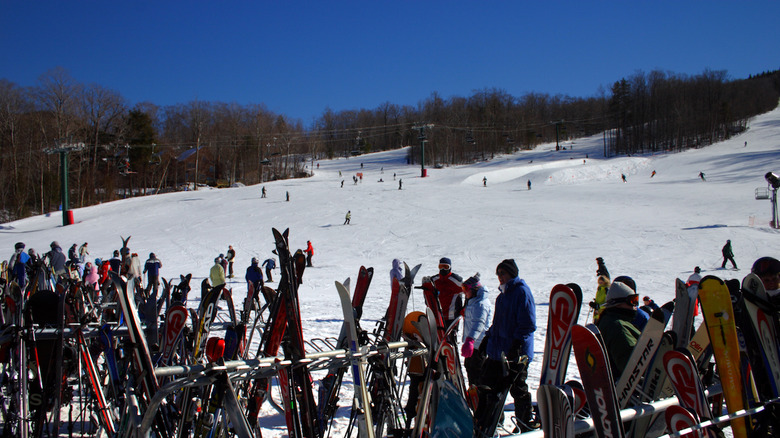 © Chee-onn Leong | Dreamstime.com
Bretton Woods fits the bill for an adrenaline-filled weekend adventure. During the winter months, the majestic mountain boasts the best skiing deals in the region. Then, when temperatures rise, couples can zipline through the treetops over the White Mountains on a cool canopy tour.
New Jersey: Cape May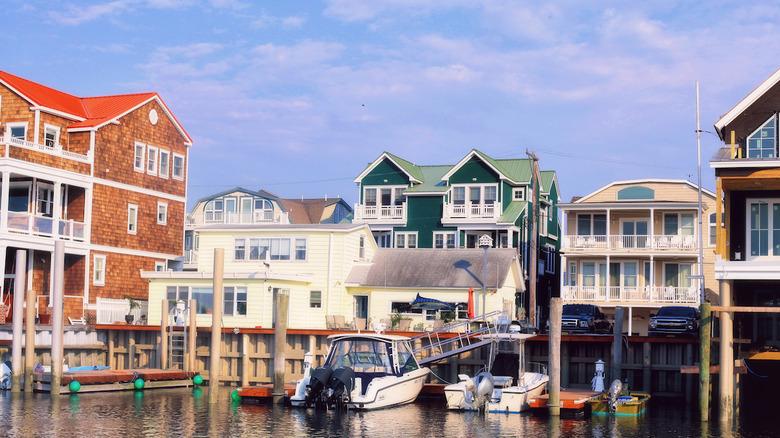 © Lyudmila Menshov | Dreamstime.com
A visit to the tiny town of Cape May, New Jersey, makes for a delicious and lovely getaway. After a morning stroll on any of its idyllic beaches, couples can take their pick of visiting a local winery, heading out to whale watch or touring the town on a trolley before enjoying a breathtaking sunset from the top of Cape May Lighthouse.
New Mexico: White Sands National Park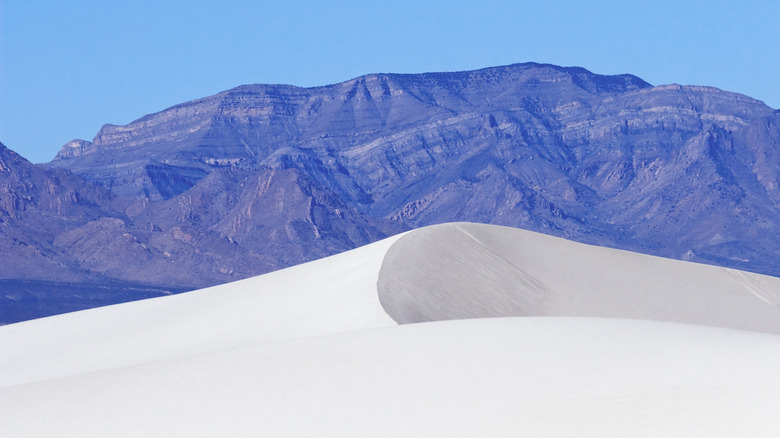 © Sumikophoto | Dreamstime.com
One of the most beautiful places in America's state and national parks, White Sands National Park is like no place on earth. Nestled in the Tularosa Basin of New Mexico, this sugar-white sandy playground is the world's largest gypsum dune field and will surely impress any nature-loving couples.
New York: Letchworth State Park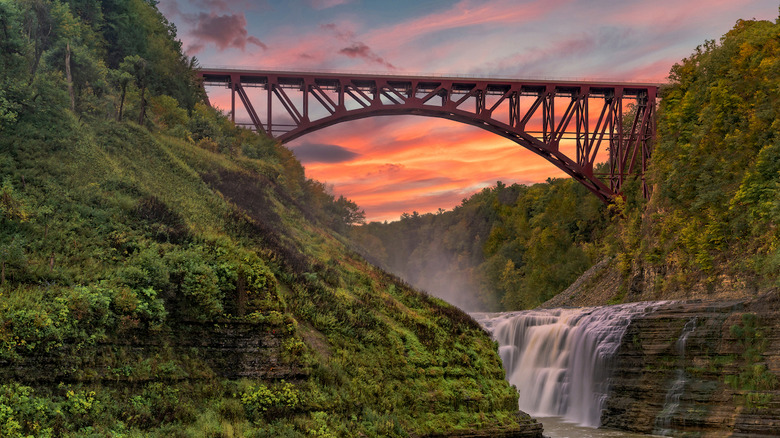 © James Vallee | Dreamstime.com
Known as the "Grand Canyon of the East," New York's Letchworth State Park contains the Genesee River, which roars over a 550-foot gorge forming three major waterfalls. Pairs can explore the park grounds via raft, kayak, horseback, bike, snowmobile, skis or their hiking boots.
North Carolina: Charlotte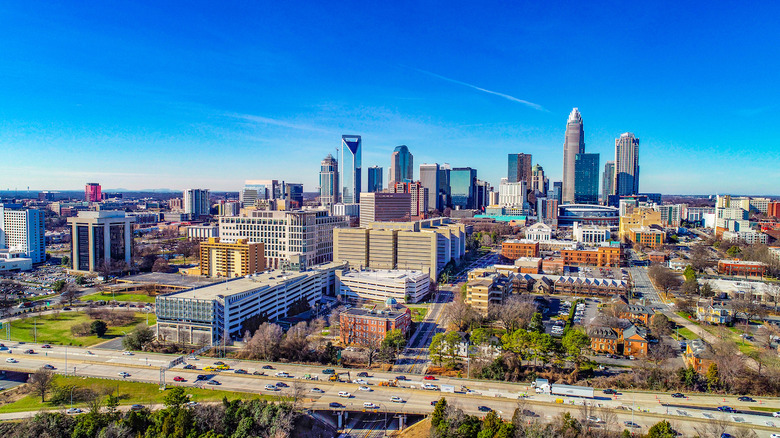 © Kevin Ruck | Dreamstime.com
Vintage Southern style meets exciting, modern culture in Charlotte, North Carolina. Couples can catch a race at Charlotte Motor Speedway or catch a wave at the largest man-made whitewater river in the world. Later, they can explore quirky cafes, boutiques and restaurants or ride the world's tallest and fastest giga coaster.
North Dakota: Theodore Roosevelt National Park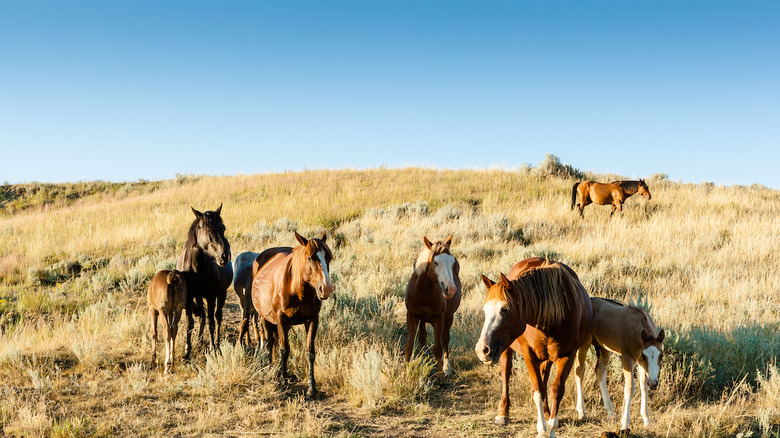 Laurens Hoddenbagh/Shutterstock
Animal-loving couples can practice their nature photography at Theodore Roosevelt National Park. The 70,400 acres of badlands are home to prairie dog towns, wild horses, elk, whitetail deer, wild horses and bison.
Ohio: Holmes County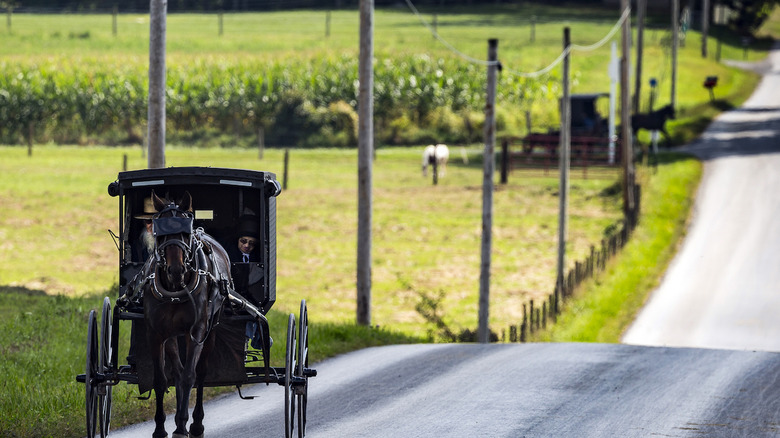 © Maxironwas | Dreamstime.com
Pairs looking to unplug from life online might think it worthwhile to visit Ohio's Amish Country in Holmes County. There, visitors can stay in a cottage or cabin while learning about the local culture or touring the area's wineries, chocolate shops or artisan craft stores.
Oklahoma: Talimena Scenic Drive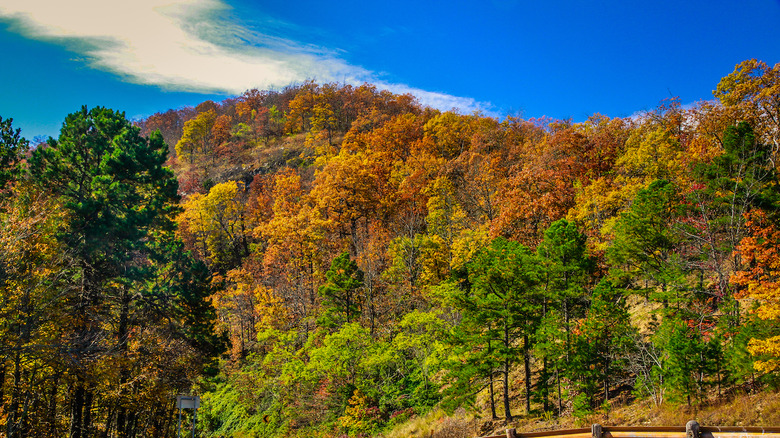 © Patricia Cale | Dreamstime.com
Talimena Scenic Drive is a beautiful mountain-top drive extending 54 miles through the Ouachita National Forest from east Oklahoma to west Arkansas. The winding, tree-flanked highway is covered in flowers in spring and bursting with brilliant color in autumn, making it an ideal place to take a romantic drive.
Oregon: Crater Lake National Park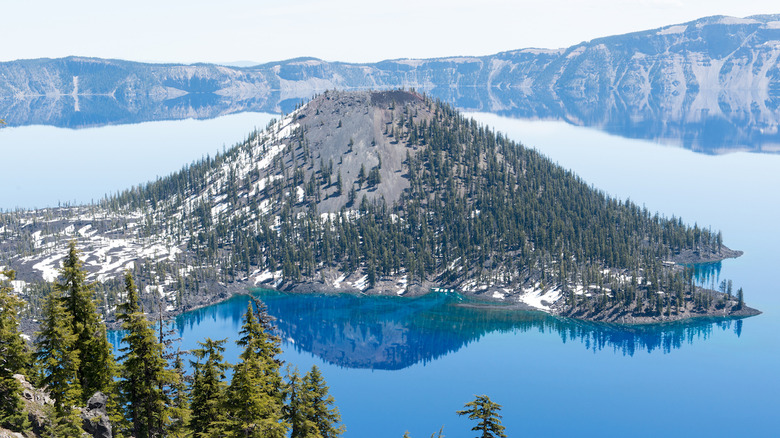 © Demerzel21 | Dreamstime.com
Fed by snow and rain, Crater Lake is a scientific marvel. It is not just the deepest in the States, but it is also among the most pure and pristine lakes in the world. Sweethearts should check the national park's webcams before any excursion to ensure the brilliantly blue lake is visible and not masked by clouds. The park is a great setting for snowshoeing, cross-country skiing and sledding in the winter and backcountry camping in the warmer months.
Pennsylvania: Cherry Springs State Park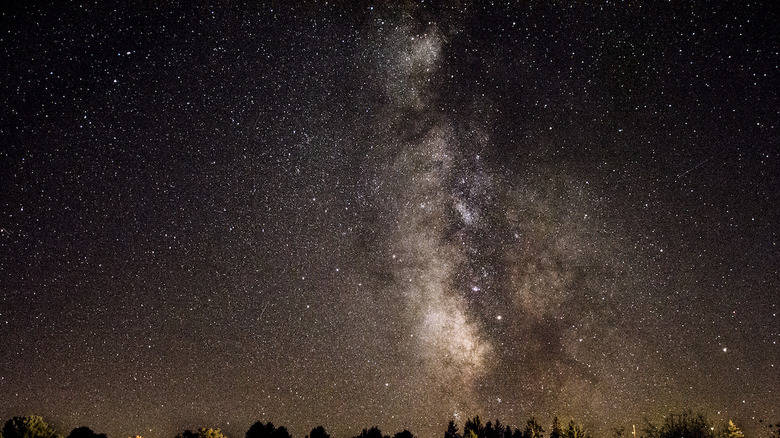 © Karen Foley | Dreamstime.com
Only 10 percent of Americans have seen a true dark sky. For the 90% who have not, Cherry Springs State Park in Pennsylvania makes for a must-see adventure. Named for its large black cherry trees, Cherry Springs is a 48-acre state park and one of the top dark sky destinations in the world. Tens of thousands of stars, meteor showers, constellations, the Milky Way, the northern lights and more astronomical events can be seen with the naked eye here.
Rhode Island: Newport Cliff Walk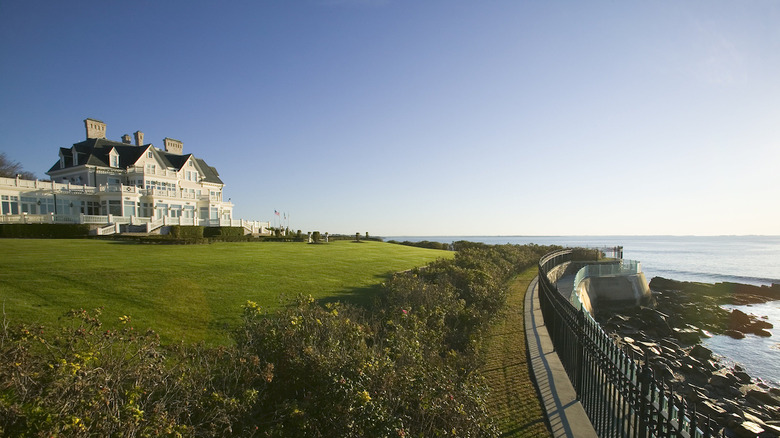 © Joe Sohm | Dreamstime.com
The Newport Cliff Walk is the ideal place to enjoy Rhode Island's "City by the Sea." This 3.5-mile scenic path along the Atlantic coast offers picture-perfect views of the ocean and surrounding historic mansions. The city itself also boasts plenty of opportunities to enjoy the coastal surroundings, such as sailing, sunset cruises, horseback riding on the beach and more.
South Carolina: Charleston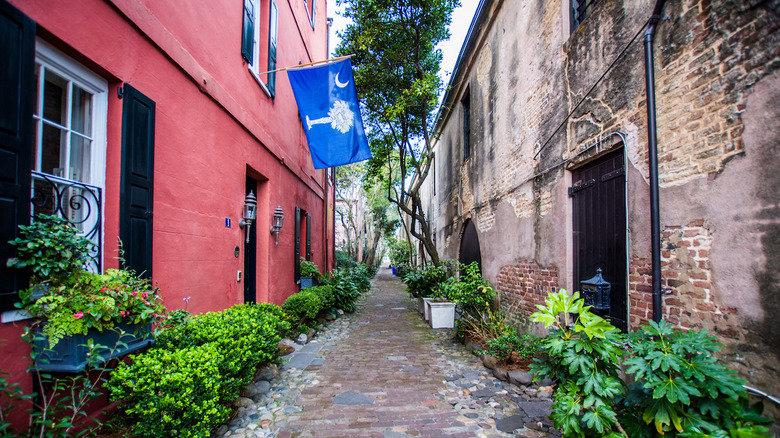 © Christian Hinkle | Dreamstime.com
When it comes to romantic destinations, Charleston, South Carolina, has something for every couple: spectacular local food, gorgeous golf courses, shopping, beaches and historic sites. Guests can wander the cobblestone streets lined with 18th-century buildings or journey across the city in a horse-drawn carriage.
South Dakota: Black Hills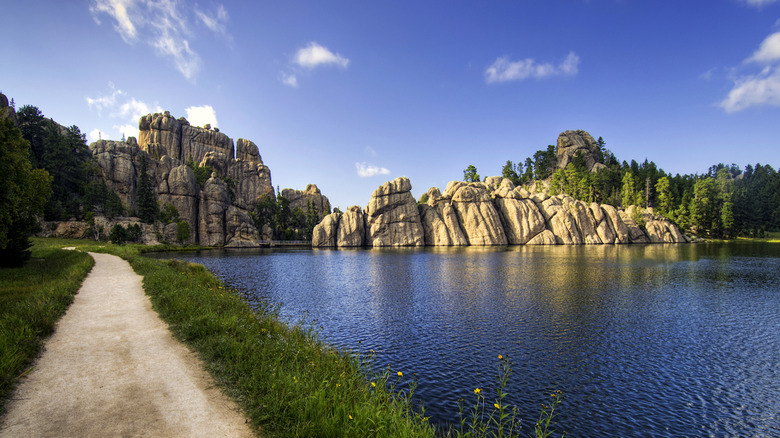 © Mike7777777 | Dreamstime.com
The South Dakota Black Hills are so much more than home to Mount Rushmore. Nearby Custer State Park, with clear mountain waters and rolling plains, is a great place to play, with opportunities for wildlife spotting, hiking, fishing, water sports and scenic drives. Neighboring Badlands National Park offers more otherworldly views and rugged, remote terrain for hiking and climbing.
Tennessee: Nashville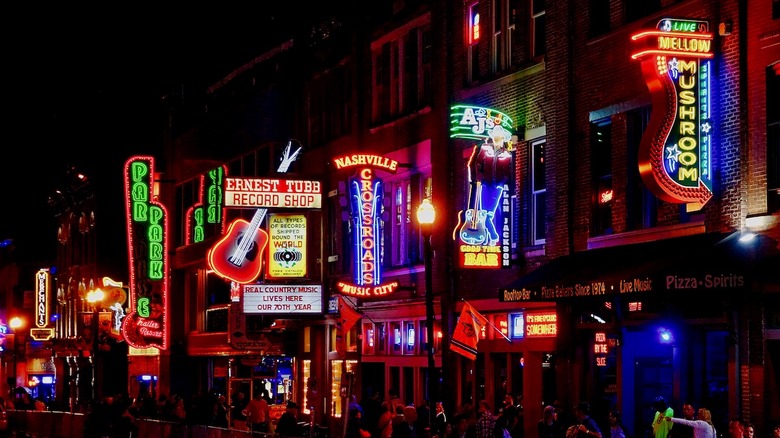 Erwin Widmer/Shutterstock
Music City makes for a wildly entertaining couples trip. With must-visit stops for music fans like the Grand Ole Opry and the Country Music Hall of Fame, Nashville also allows for plenty of fresh air in city green spaces or nearby state parks. After working up an appetite, couples can chow down on the state's most iconic food: Nashville hot chicken.
Texas: Big Bend National Park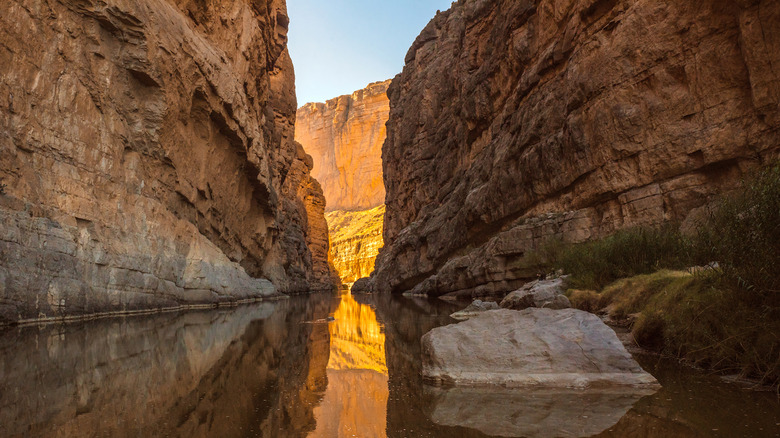 © Kanokwalee2 | Dreamstime.com
Big Bend National Park in southwest Texas is an ideal destination for any adventure-seeking couple. Elevation in the area ranges from 1,800 feet along the Rio Grande to 7,832 feet on Emory Peak in the hikable Chisos Mountains. Couples can take their pick between hiking in the mountains, through the weather-worn Chihuahuan Desert or along the Rio Grande River, then enjoy a night taking in bright stars in the dark sky.
Utah: Arches National Park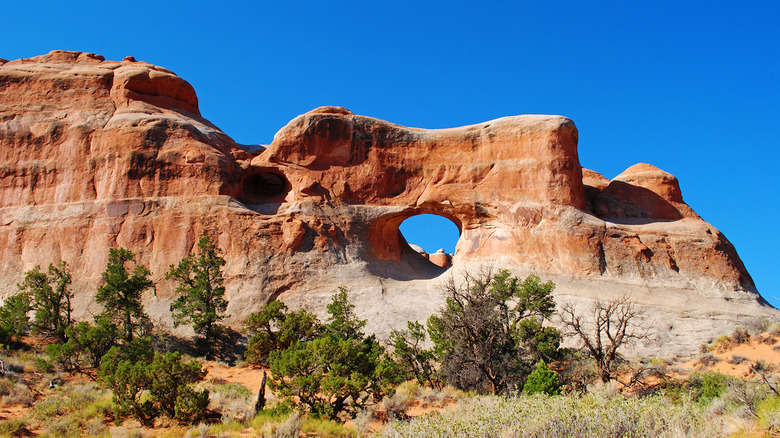 © Alyssand | Dreamstime.com
In addition to other one-of-a-kind geological formations, Utah's Arches National Park preserves over 2,000 natural sandstone arches. These make a special and photogenic backdrop for camping, hiking, rafting, mountain biking and rock climbing with a partner.
Vermont: Woodstock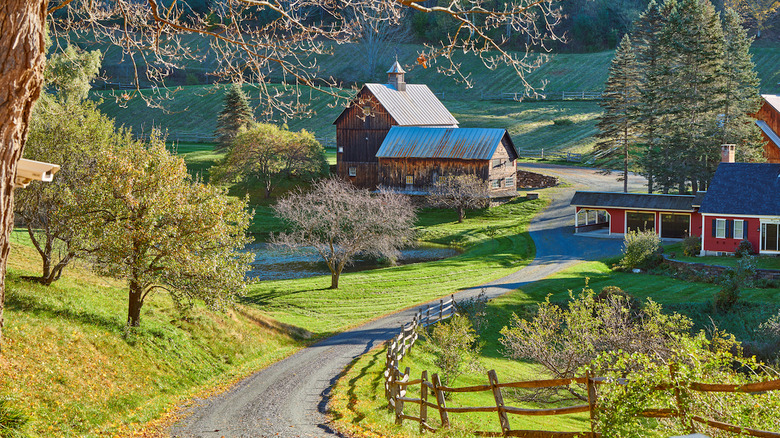 © Haveseen | Dreamstime.com
On the banks of the Ottauquechee River is Woodstock, a sweet year-round destination. This magical town shines in the wintertime. Visitors can hike to the top of Mount Tom or head over to the stunning Quechee Gorge State Park before relaxing with a beer at a local brewery, shopping at local stores or grabbing food from the farmers market.
Virginia: Skyline Drive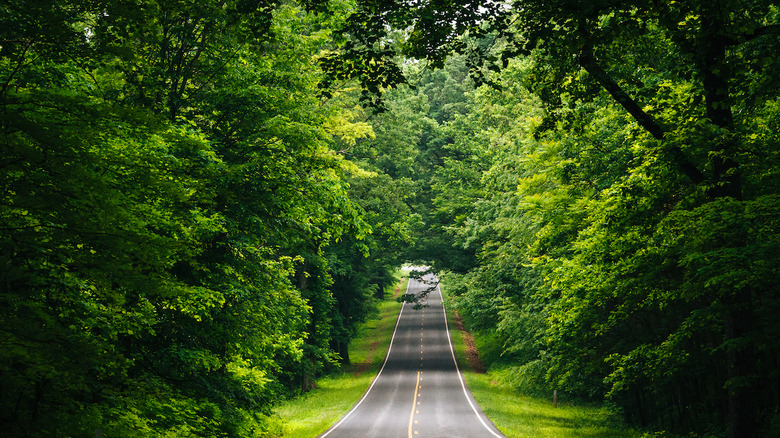 © Jon Bilous | Dreamstime.com
Virginia, one of the happiest states in America, is home to Skyline Drive, a 105-mile-long road along the crest of the Blue Ridge Mountains in Shenandoah National Park. Its views make for an incredible road trip no matter the season. All couples need to do is make a stop at one of the drive's nearly 70 overlooks and soak it all in.
Washington: San Juan County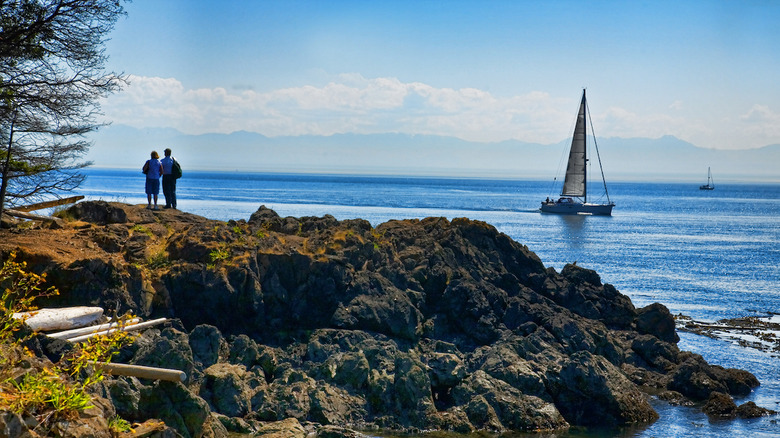 © Barbcovington | Dreamstime.com
There are 172 named remote islands in Washington's San Juan County. Three, San Juan Island, Orcas Island and Lopez Island, are reachable by ferry. Each island is made up of character-filled coastal villages, miles of beautiful forests and coastlines perfect for kayaking, fishing, camping, hiking and more.
Washington, DC: Tidal Basin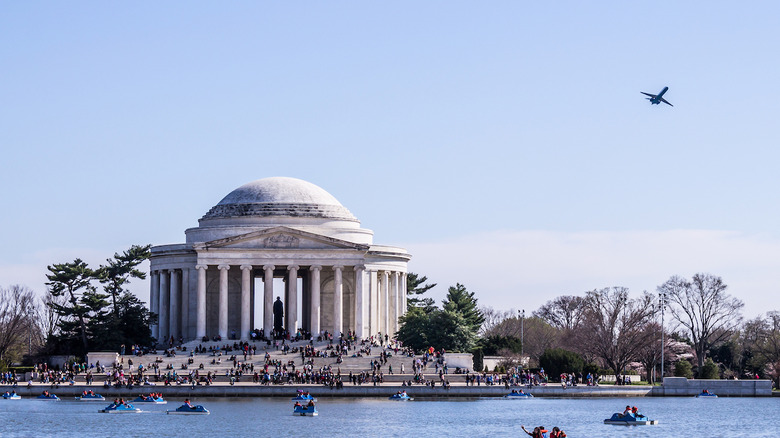 © Sherryvsmith | Dreamstime.com
Iconic historic sites including the Jefferson Memorial, the Martin Luther King, Jr. Memorial, the Franklin Delano Roosevelt Memorial and the Floral Library all surround the Tidal Basin in Washington, D.C. Couples can elect to rent paddle boats or take a national park ranger-guided tour around the basin, which is also one of the best places in the world to see beautiful cherry blossoms.
West Virginia: Blackwater Falls State Park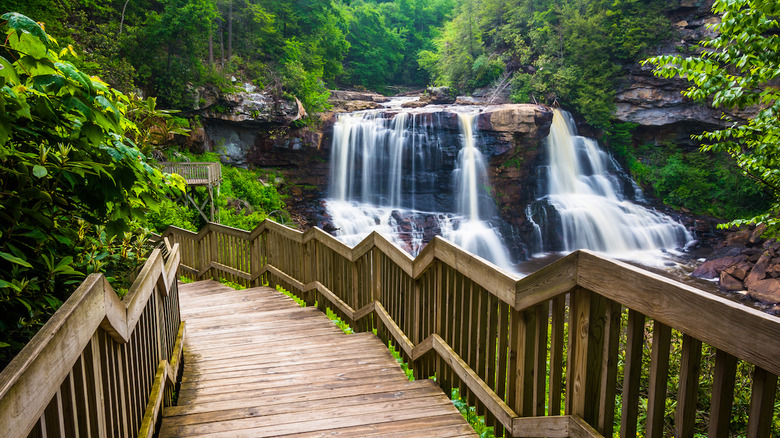 © Jon Bilous | Dreamstime.com
Blackwater Falls State Park, located in the Allegheny Mountains of West Virginia, is a hidden American gem named after the park's amber-colored waterfalls. Beyond the falls, the park has 20 miles of hiking trails and a sledding magic carpet for thrill-seeking pairs to enjoy.
Wisconsin: Apostle Islands National Lakeshore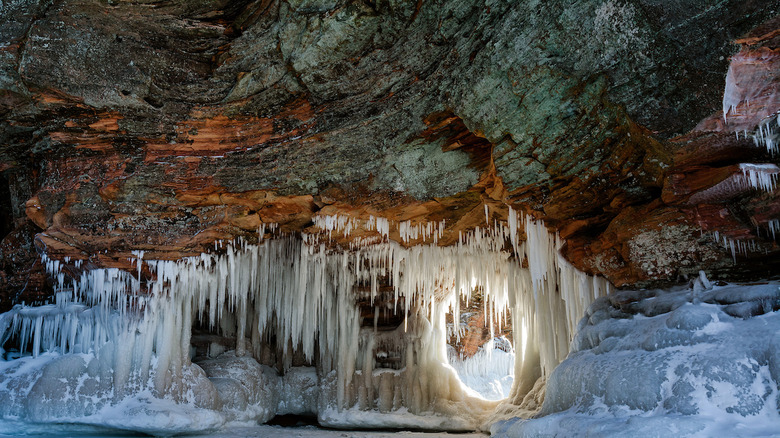 Bryan Neuswanger/Shutterstock
Known as the "Jewels of Lake Superior," the Apostle Islands National Lakeshore is spectacular no matter the season. Made up of 21 islands and 12 miles of mainland coastline, the lakeshore features a series of super cool sea caves. Couples can explore them by kayaking or scuba diving. In the winter, when Lake Superior freezes, visitors can hike across the lake's surface and see the stunning ice formations inside the caves.
Wyoming: Yellowstone National Park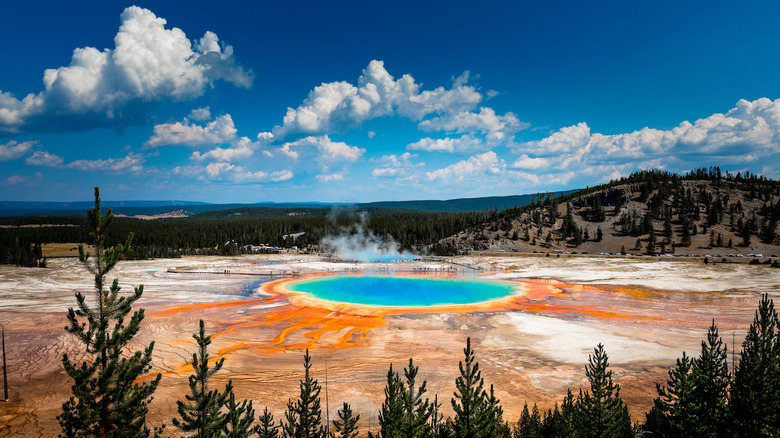 Anders Riishede/Shutterstock
The adventure to end all adventures, Yellowstone National Park, the nation's first national park, is chock full of natural wonders. Together, couples can hike, bike, ride horses or watch local wildlife.