Cute Cafes In Paris, Amsterdam, Vienna, And Other European Cities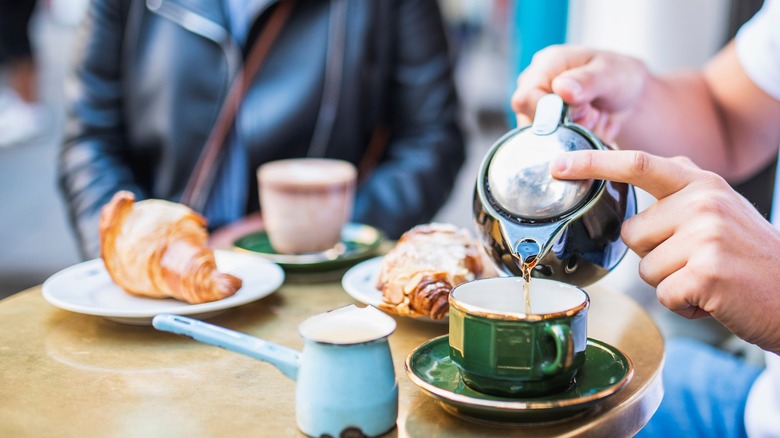 AzmanJaka via Getty Images
Across Europe, cafe culture is a vital part of daily life. It's a place for family, friends and colleagues to socialize, relax, people-watch and enjoy a snack, coffee or perhaps a glass of wine or beer. In cities big and small from Paris to Helsinki to Mykonos, cafes line cobblestone streets, historic buildings, scenic squares and peaceful waterways. If you're dreaming of relaxing with an espresso or cappuccino in a charming city, here are some of the cutest European cafes.
Paris, France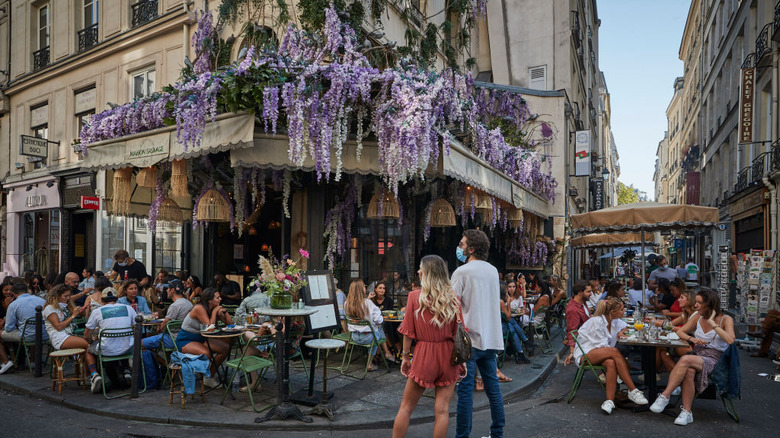 Kiran Ridley/Getty Images
Flowers drip off the dreamy Maison Sauvage cafe in Paris.
Vienna, Austria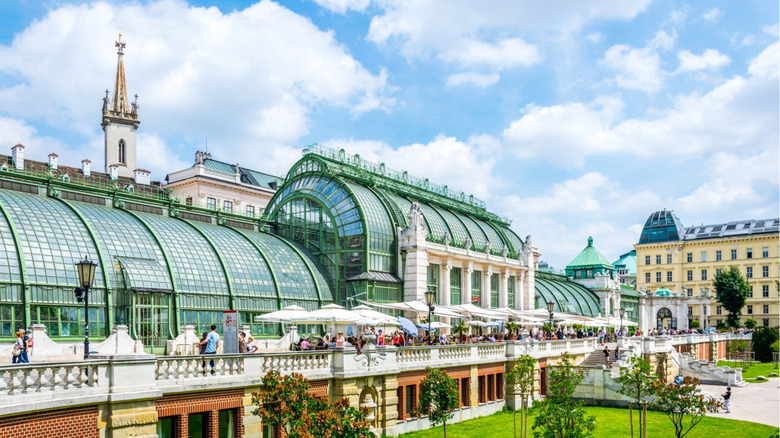 trabantos/Shutterstock
Vienna draws coffee lovers and history buffs alike with its storied coffeehouse culture and world-renowned museums and palaces, such as the Hofburg.
Milan, Italy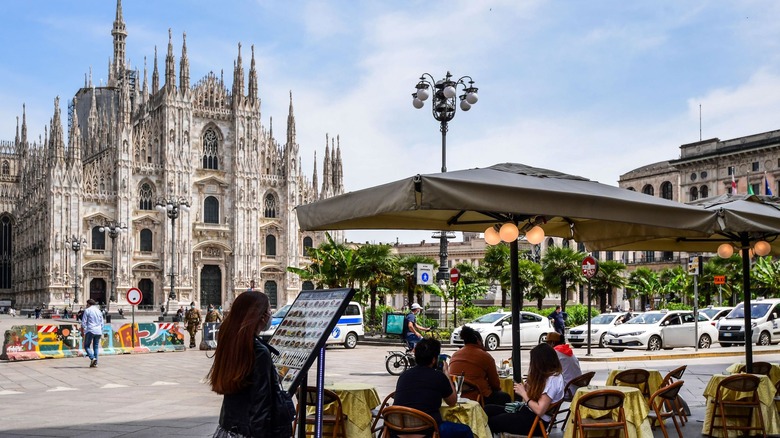 MIGUEL MEDINA/AFP via Getty Images
People can stop for a cup of coffee on the Piazza del Duomo in Milan, with a view of one of the most beautiful places of worship in the world.
Amsterdam, Netherlands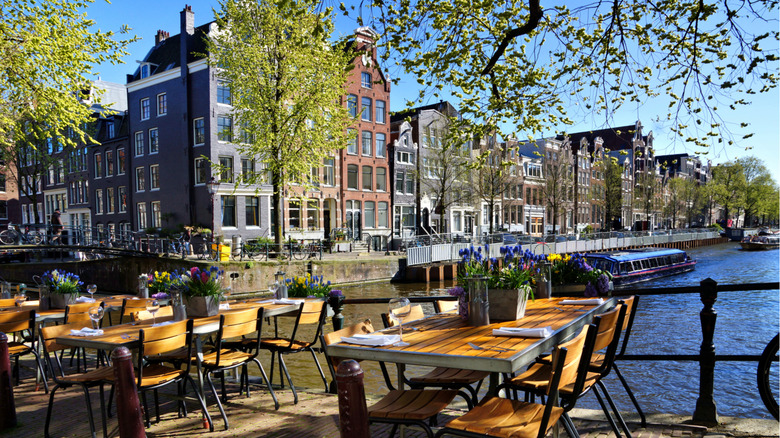 JeniFoto/Shutterstock
Many restaurants, bars and cafes line the famous canals that snake through the city of Amsterdam.
Porto, Portugal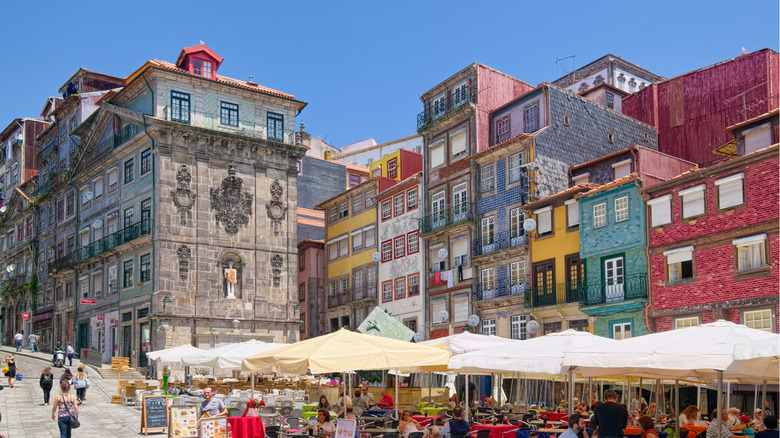 vidalgo/Shutterstock
Colorful houses provide a charming backdrop for the outdoor cafes at historic Ribeira Square in Porto, Portugal.
Bucharest, Romania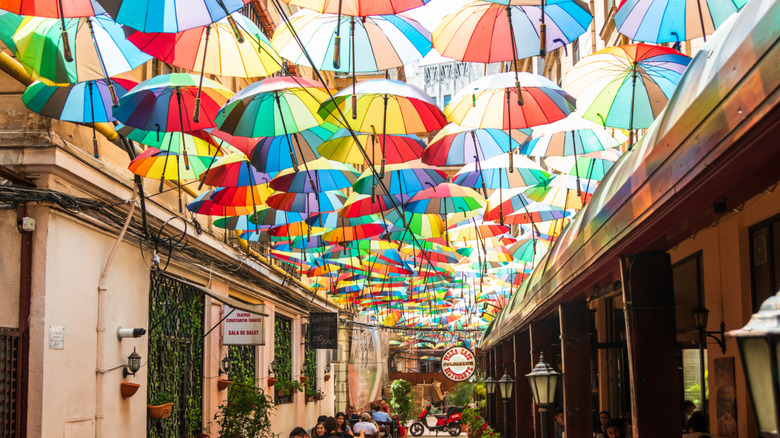 DMZ001/Shutterstock
Rainbow-colored umbrellas help keep cafe patrons cool on a street in Bucharest, Romania.
Bruges, Belgium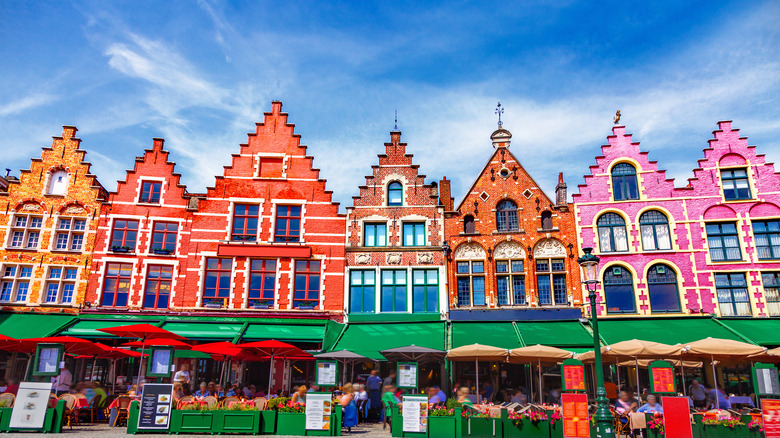 adisa/iStock / Getty Images Plus
Grote Markt square in Bruges, Belgium, is famous for its colorful buildings lined with cafes. During the winter months, the medieval city transforms into one of the world's most magical Christmas towns.
Mykonos, Greece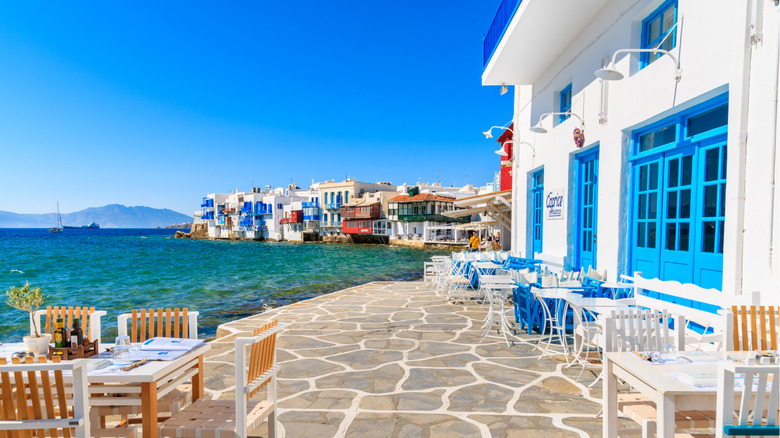 Pawel Kazmierczak/Shutterstock
The stunning blue waters surrounding Mykonos, Greece, make the perfect backdrop for cafes, bars and restaurants.
Gdansk, Poland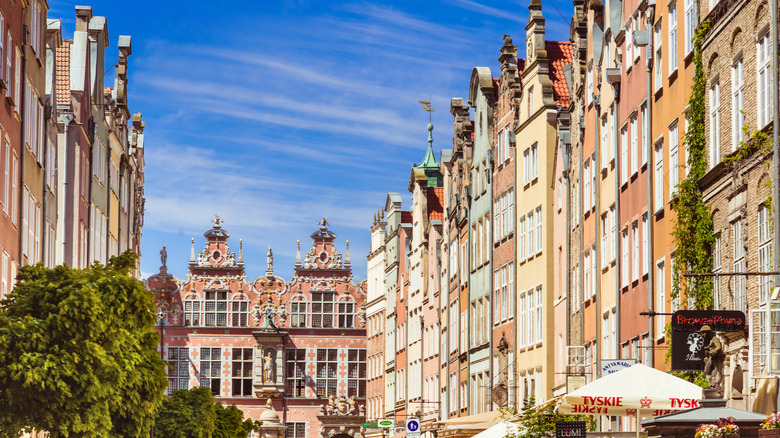 Kite_rin/Shutterstock
The old town streets of Gdansk, Poland, are dotted with cafes, bars and restaurants.
Innsbruck, Austria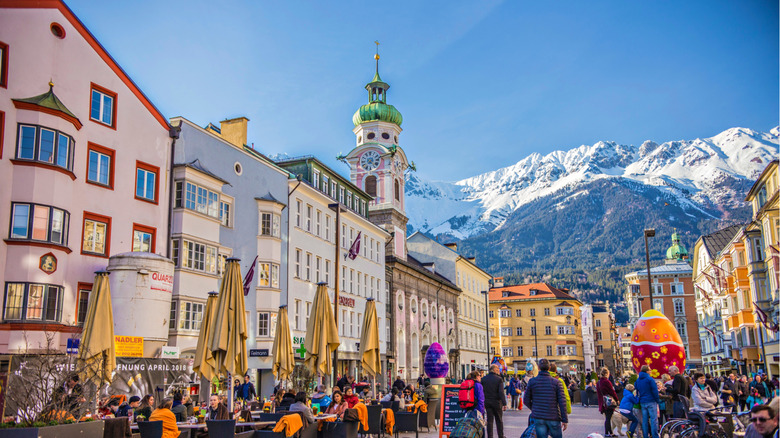 Sun_Shine/Shutterstock
Part of the magic of Austria's incredible mountain towns like Innsbruck are the colorful cafes where you can warm up with a coffee, tea or something stronger.
Nuremberg, Germany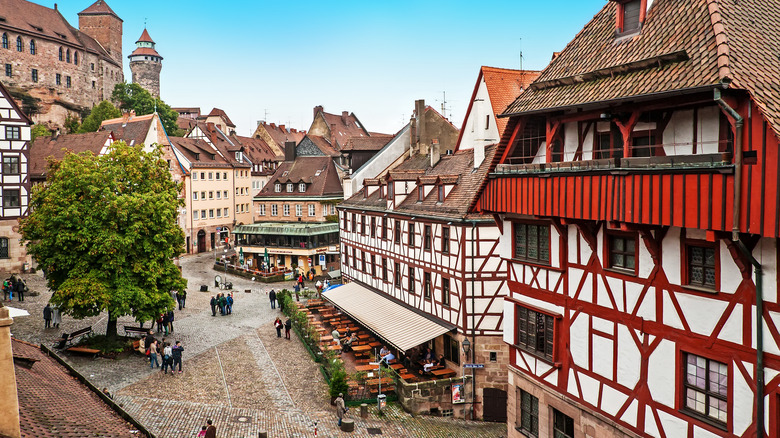 Pani Garmyder/Shutterstock
The cafes and restaurants in Nuremberg are some of the best places to take in both the old and new architecture of the German city.
Venice, Italy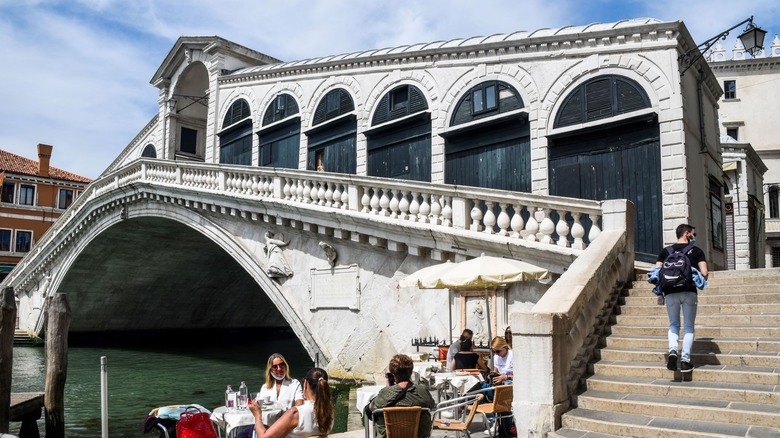 ANDREA PATTARO/AFP via Getty Images
The Rialto bridge, one of the most amazing man-made marvels in the world, spans the Grand Canal in Venice, Italy, and is a great place to stop for coffee. 
Uppsala, Sweden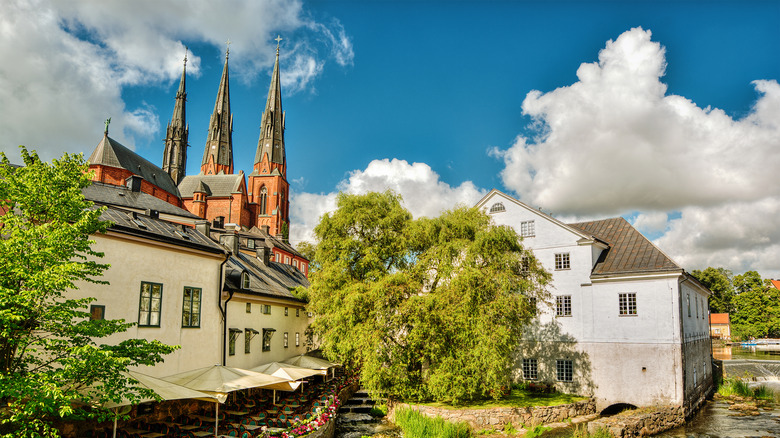 SilvanBachmann/Shutterstock
This cafe along the river in Uppsala, Sweden, lets patrons enjoy scenery straight out of a fairytale.
Athens, Greece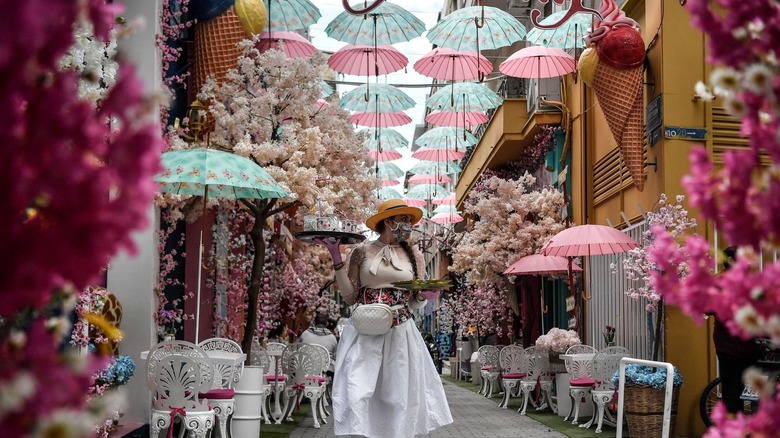 LOUISA GOULIAMAKI/AFP via Getty Images
Japan might be famous for having some of the quirkiest coffee shops in the world, but Greece has some amazing spots of its own, including this whimsical wonderland in Athens.
Skaret, Sweden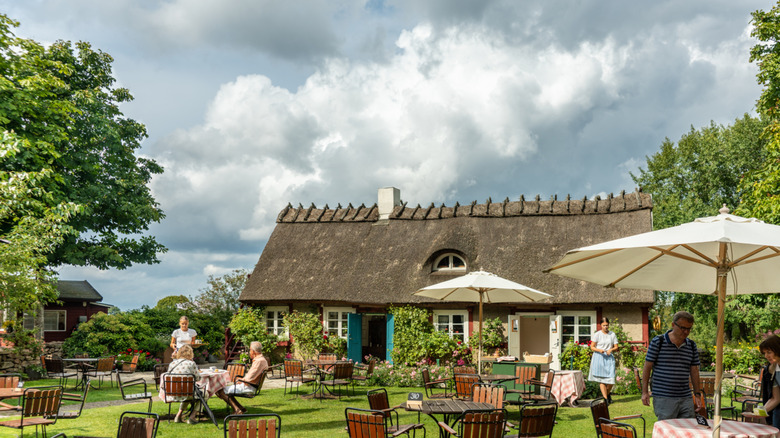 Magnus Binnerstam/Shutterstock
If a peaceful garden and charming cottage is a more ideal setting than a bustling city square, The Lundgren Girls cafe in Skaret, Sweden, might be ideal.
Copenhagen, Denmark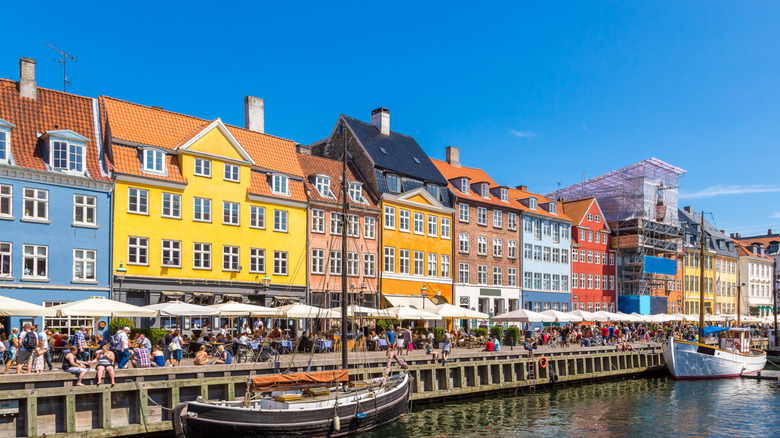 S-F/Shutterstock
The Nyhavn canal district is one of the most popular tourist attractions in Copenhagen, Denmark, with plenty of cafes.
Prague, Czech Republic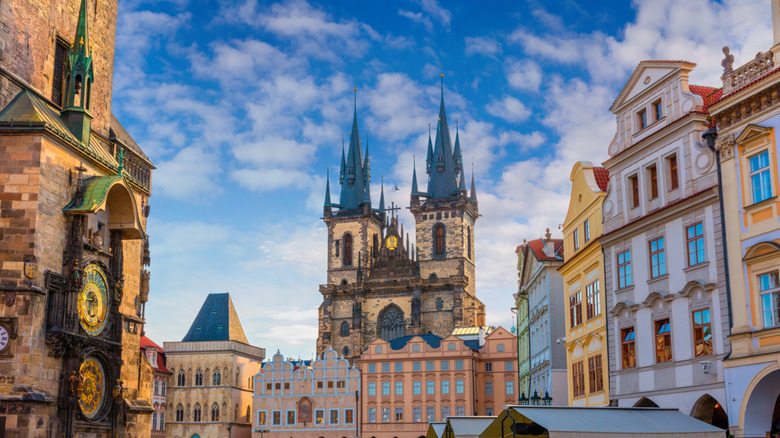 Andrew Mayovskyy/Shutterstock
Imagine drinking your morning coffee at one of the cafes on the Old Town square in Prague, Czech Republic.
Linz am Rhein, Germany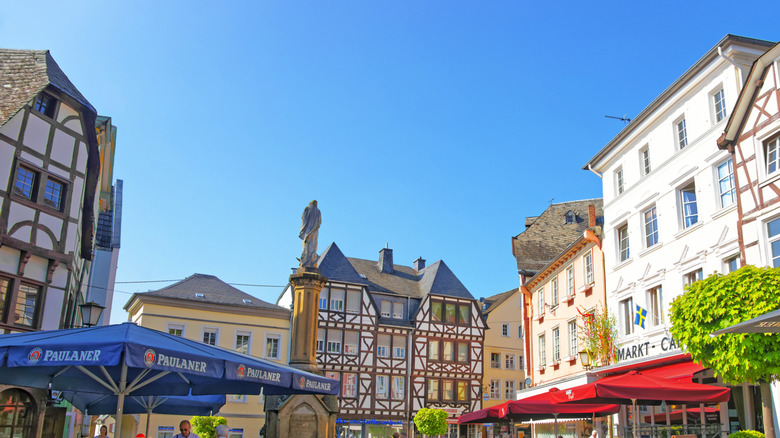 Roman Babakin/Shutterstock
The cafes on the Marktplatz in Linz am Rhein, Germany, are surrounded by classic Bavarian architecture.
Zurich, Switzerland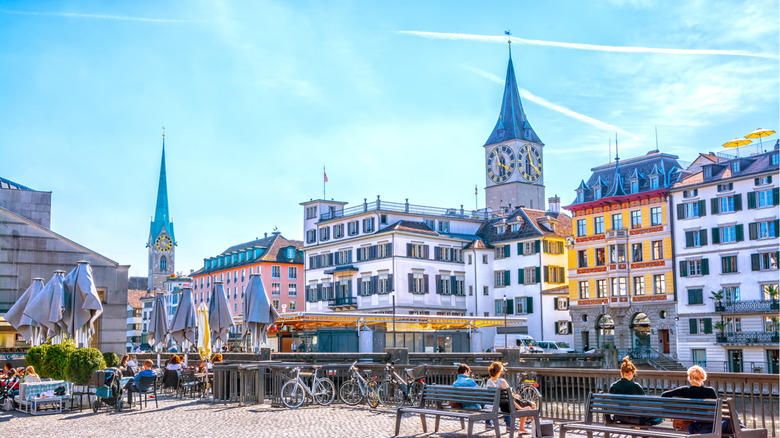 MarinaD_37/Shutterstock
Zurich, Switzerland, is one of the most romantic cities in the world thanks to its adorable restaurants and cafes, including this one along the Limmat River near Fraumunster church.
Oslo, Norway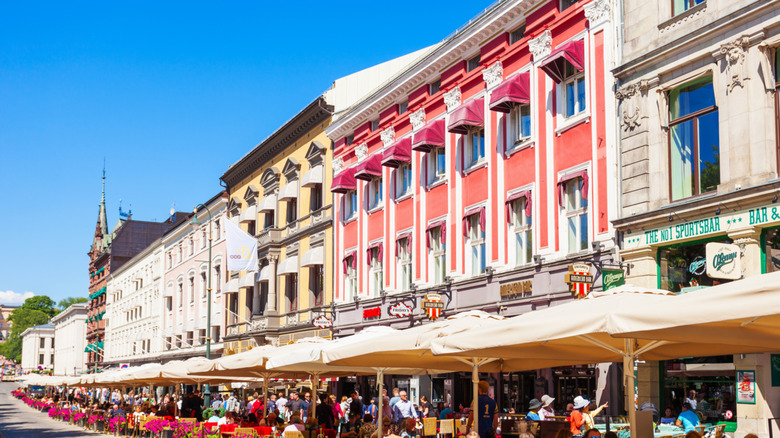 saiko3p/Shutterstock
Cafes draped in flowers line Karl Johans Gate, the main pedestrian street in Oslo, Norway.
Hoorn, Netherlands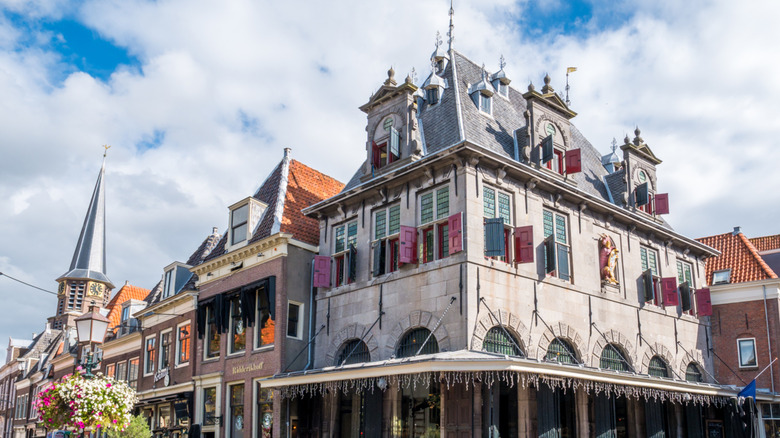 TasfotoNL/Shutterstock
A former weighing house has been transformed into a quaint restaurant on Roode Steen square in downtown Hoorn, Netherlands.
Warsaw, Poland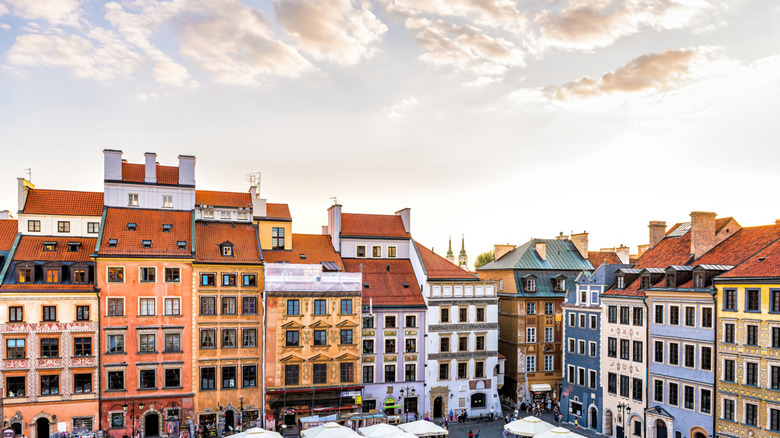 Andriy Blokhin/Shutterstock
The cafes and restaurants of the old town market square in Warsaw, Poland, attract locals and tourists alike.
Skopelos, Greece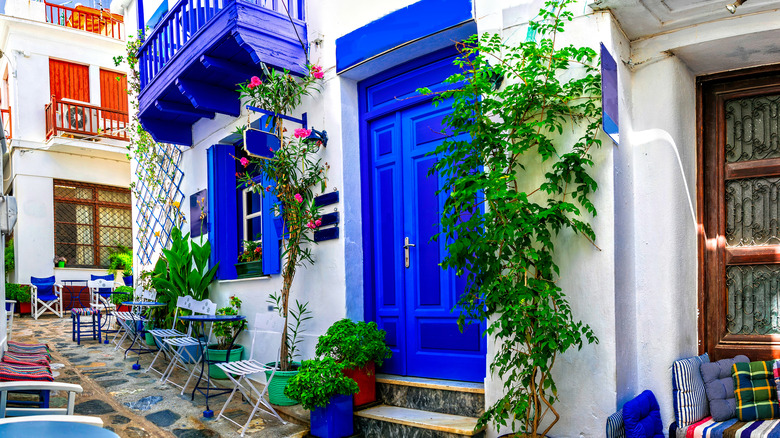 leoks/Shutterstock
The narrow streets on the island of Skopelos, Greece, still manage to squeeze in plenty of cozy cafes.
Cudillero, Spain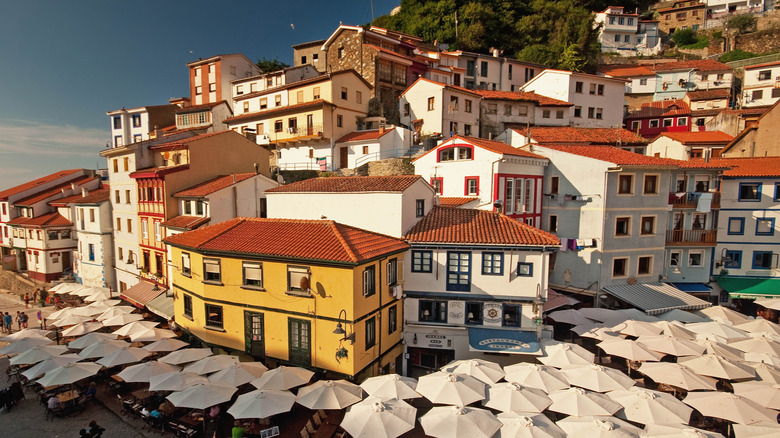 Botond Horvath/Shutterstock
Cudillero is a tourist destination in Spain with plenty of cafes with amazing views.
Stavanger, Norway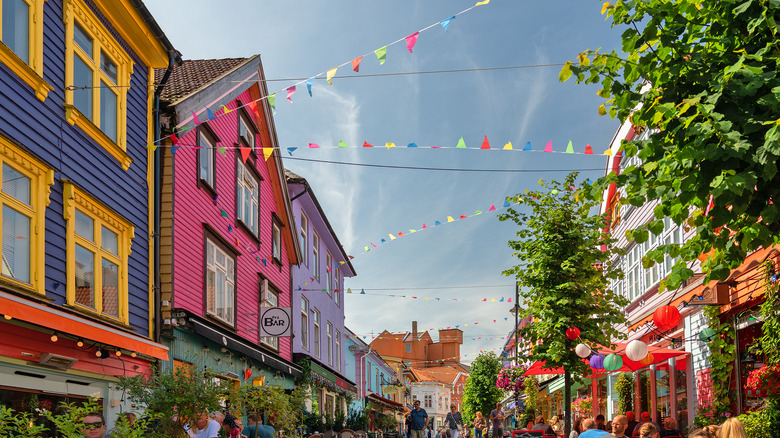 Travel Faery/Shutterstock
Multicolor wooden houses, balloons and colorful bunting all add a whimsical flair to the cafes in the old town area of Stavanger, Norway.
Melnik, Czech Republic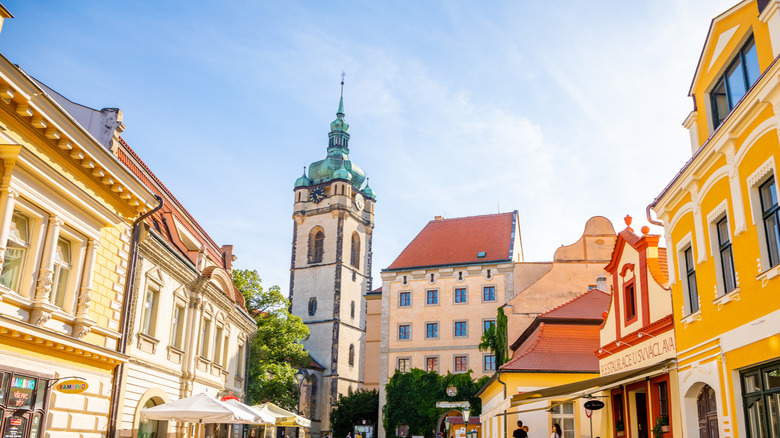 Tatiana Dyuvbanova/Shutterstock
Known for its historic chateau and local wine, Melnik, Czech Republic, also has numerous cafes where people can enjoy the quaint city views.
Helsinki, Finland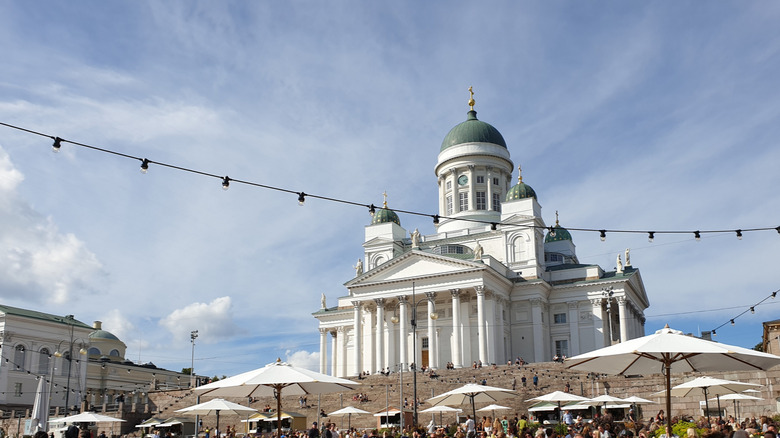 Rittis/Shutterstock
Cafe guests on the Senate Square terrace in Helsinki enjoy the incredible view of Helsinki Cathedral in the background.
Riga, Latvia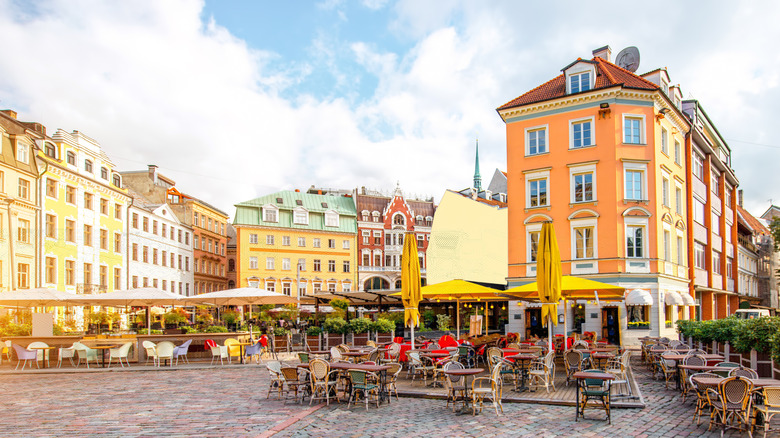 RossHelen/iStock / Getty Images Plus
The brick streets and cute cafes in the old town center in Riga, Latvia, make it feel like it's frozen in time.
Stockholm, Sweden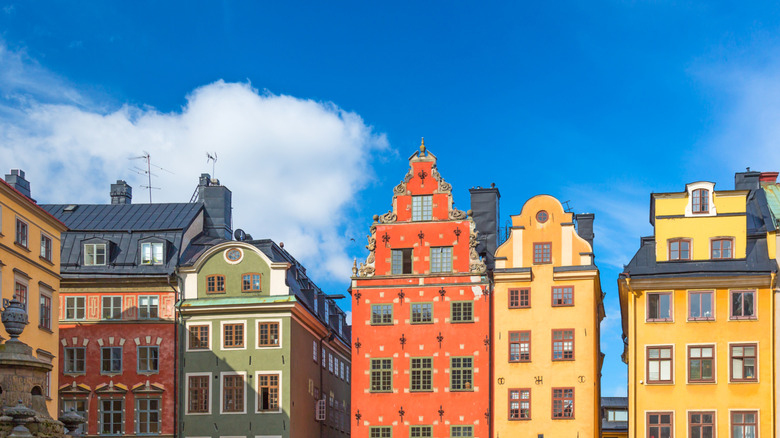 Nikolay Antonov/Shutterstock
In Sweden, friends, family or colleagues meet for coffee or tea in a tradition called fika. In Stockholm, Stortorget Square is a scenic spot to stop.
Dresden, Germany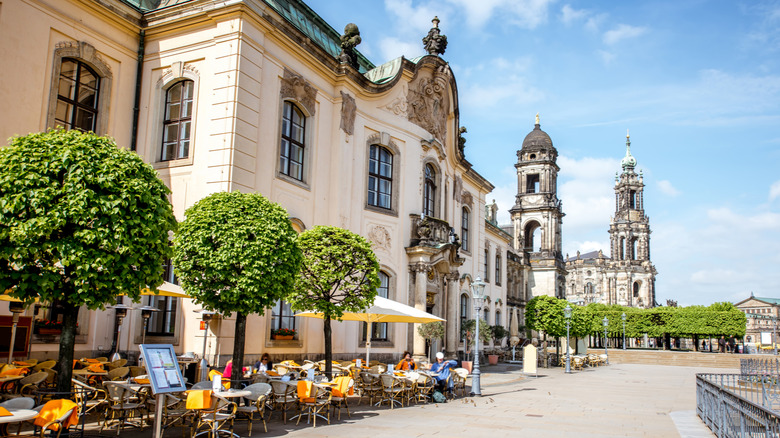 RossHelen/Shutterstock
This cafe on Bruhl terrace in Dresden, Germany, is a scenic spot for a cup of coffee.
Saint Petersburg, Russia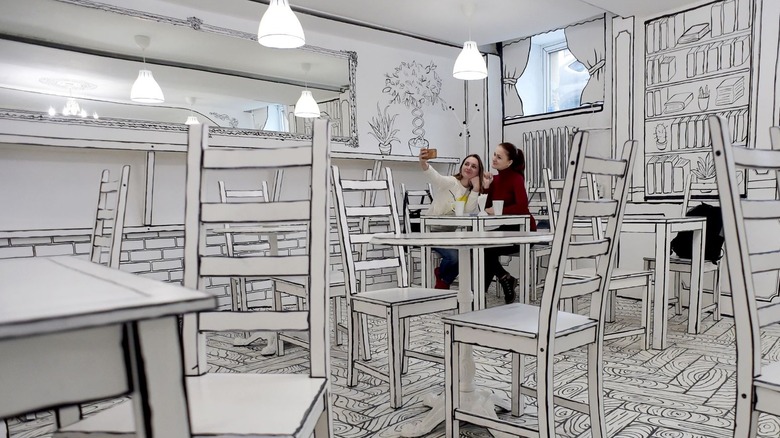 OLGA MALTSEVA/AFP via Getty Images
The black and white interior of this cafe in Saint Petersburg, Russia, makes for a cool photo-op.
Vilnius, Lithuania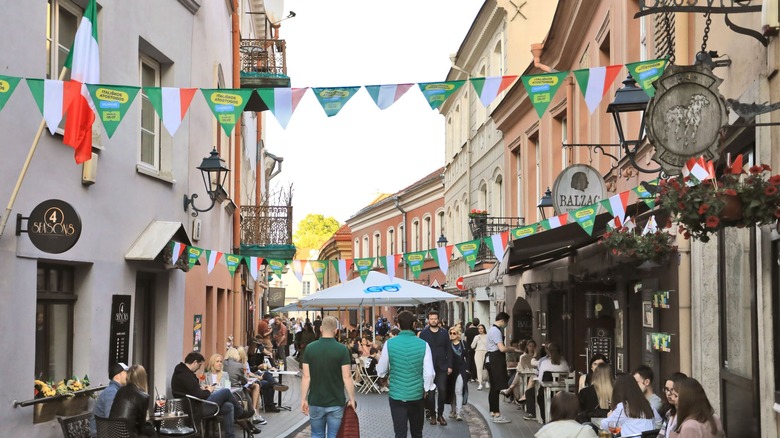 PETRAS MALUKAS/AFP via Getty Images
Due to the travel restrictions of the coronavirus pandemic, the city of Vilnius, Lithuania, has hosted events in which it transforms different areas to feel like different parts of the world. In this case, the city's streets are meant to look like Italy. Italy is just one of the destinations Americans are dreaming of traveling to once the pandemic is over.