The Best Theme Parks You've Never Heard Of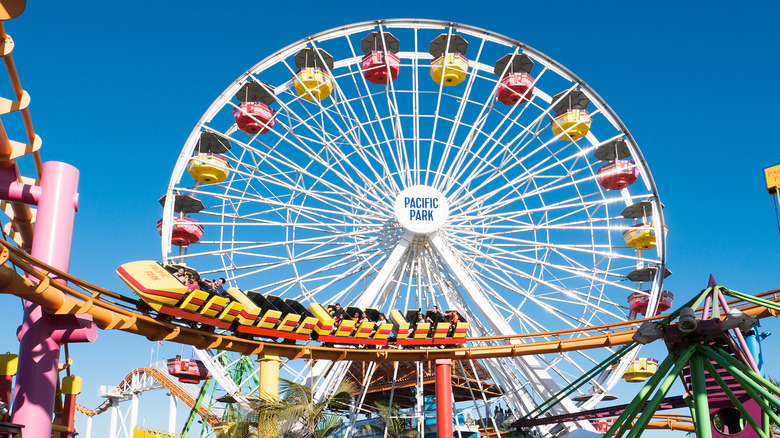 Dreamstime
When you think of a theme park, chances are your mind goes straight to Walt Disney World, Universal Studios or roller coaster meccas such as Cedar Point or Knott's Berry Farm. And while those parks are home to some of the best rides in America, there are dozens and dozens of theme parks all across the country that are worth visiting. But you just haven't heard of them... yet. To complete your amusement park bucket list, we sought out the best regional and cult-favorite parks across the country, many of which feature some of the world's best thrills and delights.
Adventureland (Altoona, Iowa)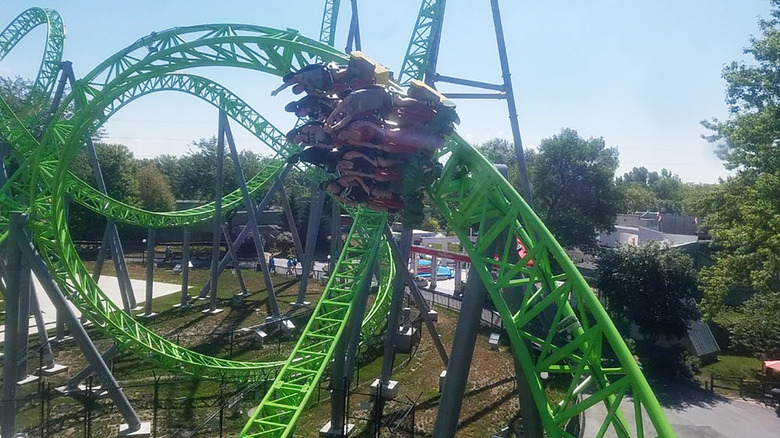 Jason M./Yelp
Just a 15-minute drive from Des Moines, Iowa, Altoona's Adventureland has more than 45 rides across 12 different themed lands, including the Western ghost town-themed Outlaw Gulch and the German-themed Alpine Village, complete with a beer garden. This park has something for everyone, from charming fairground classics (including the chairlift Sky Ride and the paratrooper ride Der Flinger) to truly intense and distinctive roller coasters. Adventureland is home to America's first Gerstlauer Infinity Coaster, The Monster, which features a 101-degree hill, numerous twisted drops, corkscrews and a top speed of 65 miles per hour. The bright, lime green track in the center of the park is hard to miss, except at night when its illuminated in LED lights, giving a wholly different experience.
Beech Bend Amusement Park (Bowling Green, Kentucky)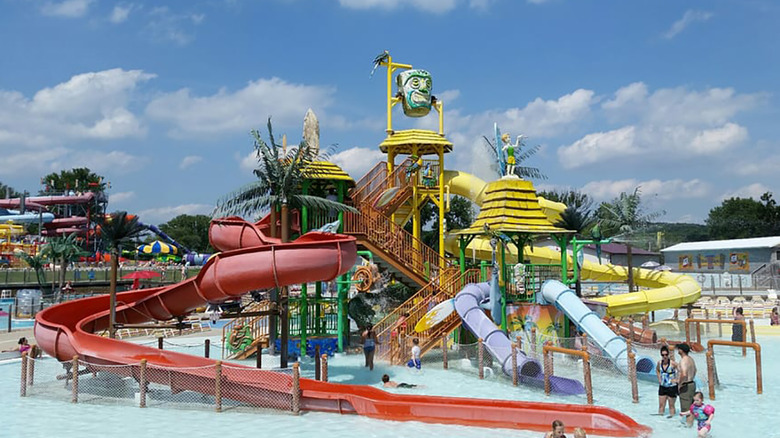 Misty R. /Yelp
Beech Bend Amusement Park is a small, family-owned theme park that has been operating in Bowling Green, Kentucky, since 1898. In addition to the amusement park with dozens of family-friendly rides, this entertainment complex also features a dragstrip raceway and a camping ground. The real draw here is the Splash Lagoon Water Park, which is included in a day's park admission. Lounge around in the lazy river or the giant leisure pool, or take a dive down the 55-foot-tall, 500-foot-long Cyclone Saucers water ride. There's no better way to beat that intense Southern summer heat.
Belmont Park (San Diego, California)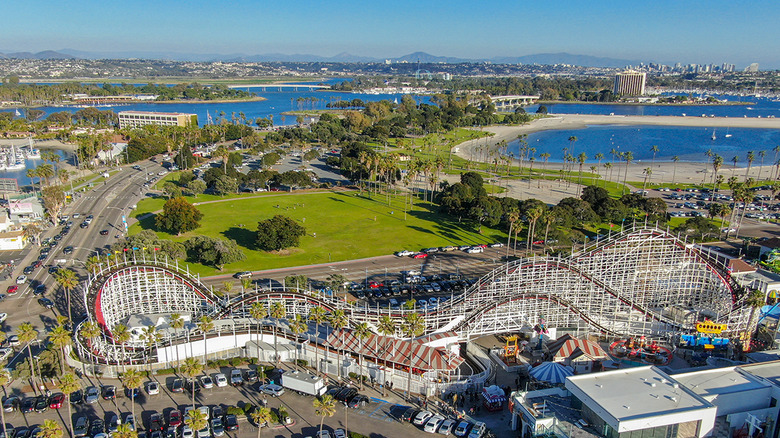 Shutterstock
Located on the waterfront in San Diego, California, Belmont Park is a pay-as-you-go amusement park that happens to feature one of the most historic coasters in the country. Indeed, this park is the home to the Giant Dipper, a wooden roller coaster that was built during the "Golden Age of Coasters" and opened in 1925. This 2,600-foot coaster features a 60-foot drop, is designated as a National Historic Landmark and is the winner of the ACE Coaster Landmark Award. In addition to this coaster and other rides and attractions, this boardwalk also features a taco shop, Dole Whip stand, midway snacks, cheap burgers and more.
Blue Bayou and Dixie Landin' (Baton Rouge, Louisiana)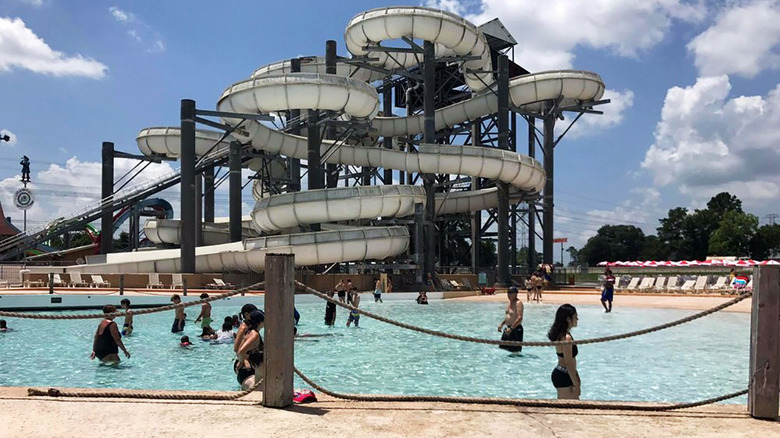 Renee R. /Yelp
Whether you want to spend the day splashing in the water or taking in a bunch of thrills, you'll find what you're looking for in Baton Rouge, Louisiana, home to the Blue Bayou water park and Dixie Landin', a more traditional amusement park. Though it may be small, Dixie Landin' is mighty, with over 25 attractions, including three roller coasters, a 200-foot drop tower, a merry-go-round and more than a few rides that will tip you upside down. The nearby Blue Bayou is perhaps the bigger park here, featuring five of the world's largest waterslides. Whether you're looking for an aqualoop, a dark behemoth bowl, a tornado slide, a water racer or a classic water slide, Blue Bayou has one, and it's massive.
Camden Park (Huntington, West Virginia)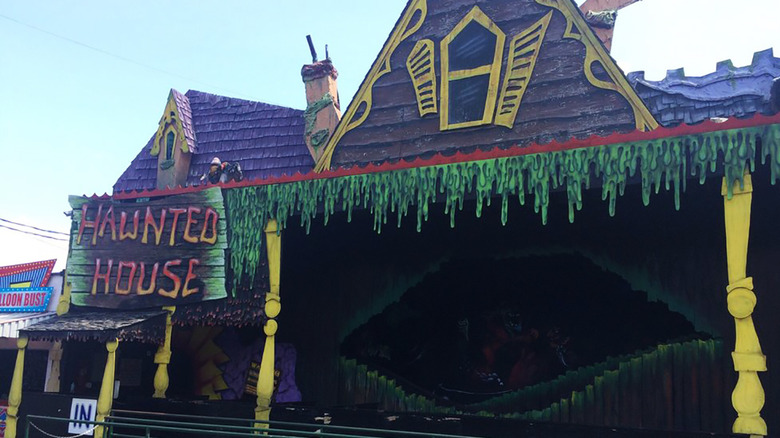 Keegan Z./Yelp
Operating for over 100 years, Camden Park in Huntington, West Virginia, has over two dozen rides for the young and the young-at-heart. The little ones in your family are sure to appreciate the aptly named Kiddie Land, which features carousels, a little boat ride and a child-friendly whip ride, fittingly called the Junior Whip. There is also an adult-sized version of this dizzying ride, but that's only the beginning of the fun here. In addition to a variety of boardwalk-style games and classic rides, Camden Park is notably the home to the Big Dipper. A classic wooden coaster (that still has a manual handbrake), the Big Dipper features a tunnel and cars with headlights, two notable features that make this ride a one-of-a-kind experience.
Canobie Lake Park (Salem, New Hampshire)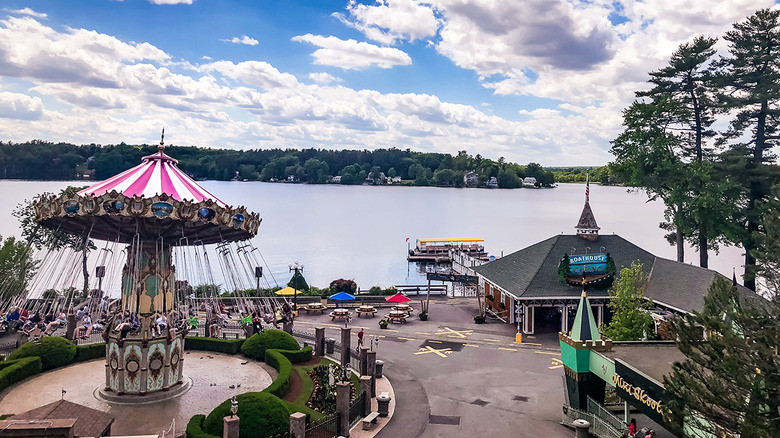 Shutterstock
Just about 30 miles northwest of Boston is the town of Salem, New Hampshire, which is home to Canobie Lake Park. Like a lot of New England amusement parks, Canobie Lake Park is rich with history; it first opened in 1902 as a trolley park, a place for families to picnic, swim and ride certain fairground attractions at the end of a trolley line. Today, Canobie Lake Park is so much more, with three roller coasters, several new thrill rides and plenty of family-friendly attractions. The real star of Canobie is the Yankee Cannonball. Debuting in 1936, this landmark roller coaster features plenty of bunny hills and banked turns, resulting in tons of great airtime.
Carousel Gardens Amusement Park (New Orleans, Louisiana)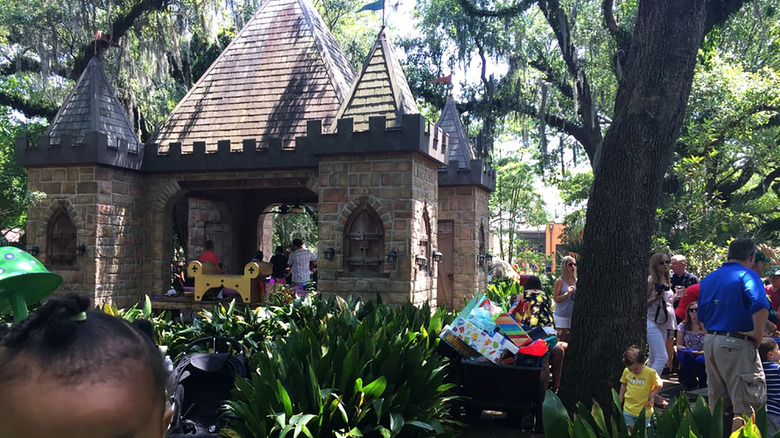 Lynn W./Yelp
There's no shortage of things to do in New Orleans — it is one of the 50 cities you need to see before you die, after all. But between bites of beignets and jambalaya in the Big Easy, take a trip to Carousel Gardens Amusement Park in the New Orleans City Park. Classic fair attractions, including a Wacky Shack, Ferris wheel and bumper cars give this park an old-school charm, but the real thing to see here is the titular carousel. This hand-painted, century-old carousel is just as gorgeous as it is fun.
Castles N' Coasters (Phoenix, Arizona)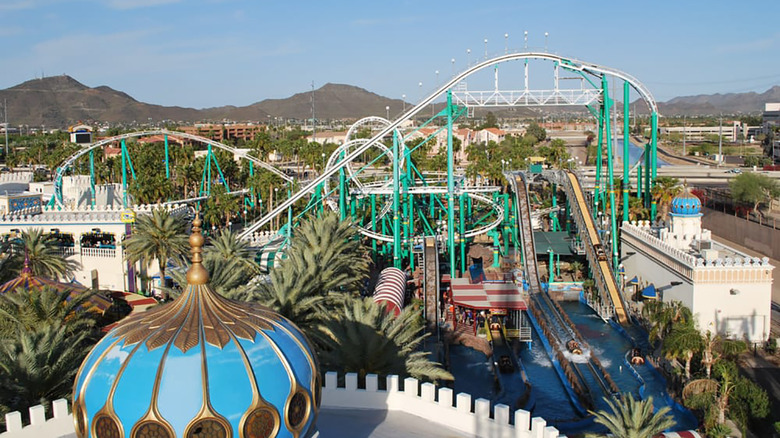 Castles N' Coasters/Yelp
If you're more of a mini golf junkie than a coaster enthusiast, Castles N' Coasters in Phoenix, Arizona, just may be the amusement park for you. With four mini golf courses on the 10-acre park, you can putt for days with glee. If indoor games are more your speed, worry not. This park also features a 10,000-square-foot arcade. Of course, no park with "coasters" in its name would be without a few thrills, and this park has two roller coasters, including the looping coaster Desert Storm and the red, white and blue Patriot.
Cliff's Amusement Park (Albuquerque, New Mexico)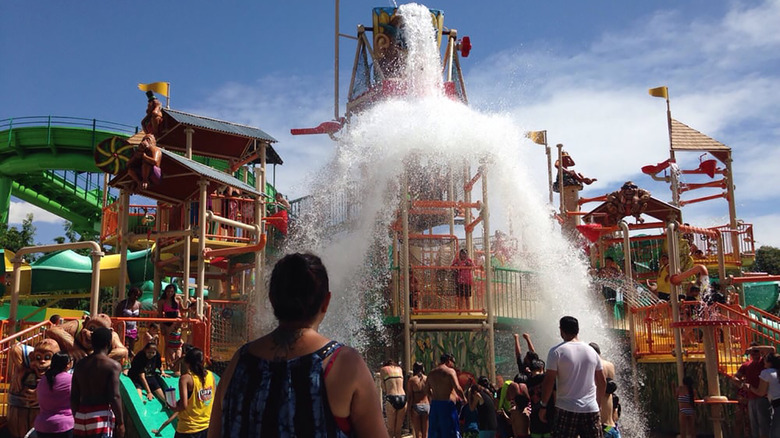 Kelli G./Yelp
One of just two amusement parks in New Mexico, Cliff's Amusement Park in Albuquerque is not just the best park in its state by default. It has what is considered to be one of the best wooden roller coasters in the country, the New Mexico Rattler. Typically referred to as The Rattler, this coaster features more dips, twists and turns than even the most wound-up snake. As a great summertime refuge, Cliff's Amusement Park also has WaterMania!, the only outdoor water park in Albuquerque. Nothing will beat the New Mexico heat quite like a giant bucket of water being poured directly over your head.
Coney Island (Cincinnati, Ohio)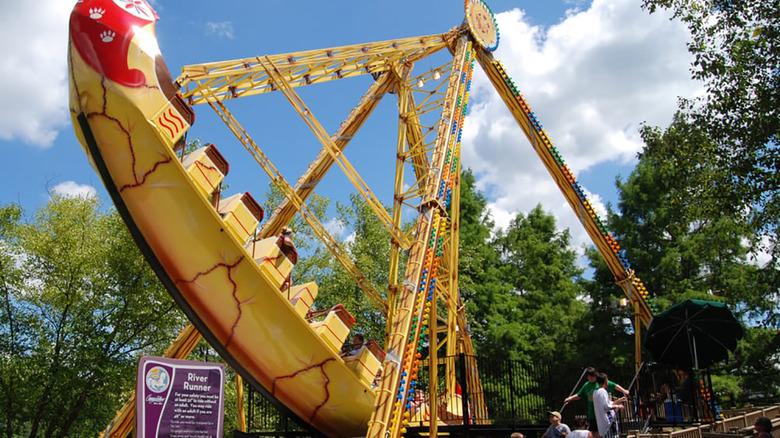 Coney Island/Yelp
There are a lot of famous Coney Islands (Brooklyn, we see you) and a lot of famous amusement parks in Ohio (ahem, Cedar Point), but you probably haven't heard of this particular place. Cincinnati's Coney Island has plenty of rides that will spin you around and around, but it features just one roller coaster, the Python, which harkens back to the days of classic, compact steel coasters (despite being just 20 years old). Coney Island also features a water park with six slides and a pool that is larger than a football field. Tickets for access to both the amusement park and water park are around $20, making this a must-do summertime weekend getaway.
Conneaut Lake Park (Conneaut Lake, Pennsylvania)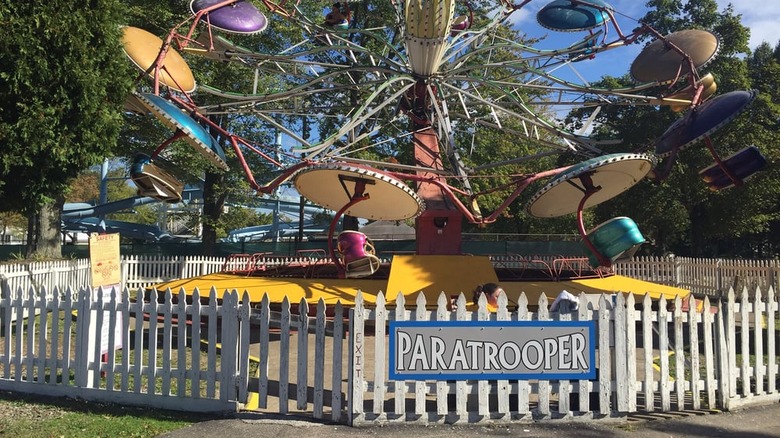 Ericka W./Yelp
Roller coaster enthusiasts know Conneaut Lake Park in Conneaut Lake, Pennsylvania, for one major ride: Blue Streak. Operating since 1938, this wooden roller coaster starts off in a dark S-shaped tunnel, which leads into a lift hill, and it only gets wilder from there with speeds of 50 miles per hour and numerous drops that cause some delightfully frightening moments of airtime. Blue Streak has been celebrated by the Golden Ticket Awards as a Top Wooden Roller Coaster every year since 2011. Beyond that major attraction, Conneaut Lake Park also has family-friendly attractions such as the Bessemer and Lake Erie Miniature Train, and a classic tilt-a-whirl.
Dutch Wonderland (Lancaster, Pennsylvania)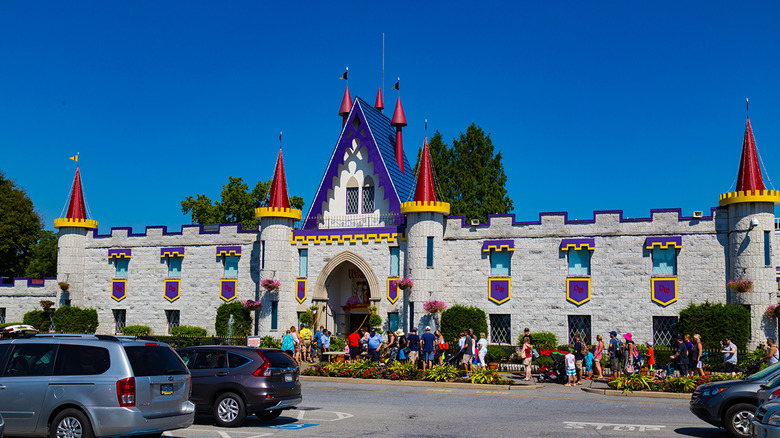 Dreamstime
If you're looking for a budget-friendly alternative to Sesame Place, consider packing up the car and taking a family road trip to Dutch Wonderland. This Lancaster, Pennsylvania, theme park has over 25 family-friendly attractions, including two roller coasters (Merlin's Mayhem, Kingdom Coaster) that will get your children ready for bigger thrills later in life. If your kids love royalty, this park also has meet-and-greets and story time with princesses that will leave your little ones smiling for days.
Edaville Family Theme Park (Carver, Massachusetts)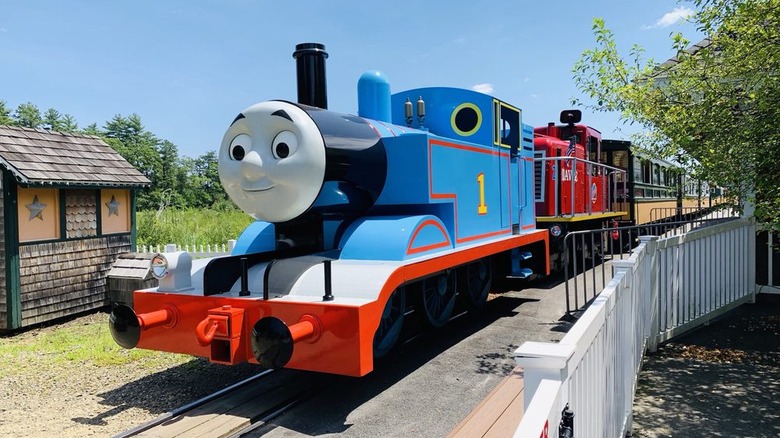 Alissa D./Yelp
If your son or daughter is the sort to always have Thomas the Tank Engine on TV, then you had better get yourself to Edaville Family Theme Park in Carver, Massachusetts. This theme park is the home to Thomas Land, highlights of which include a 20-minute train ride on a life-sized Thomas the Tank Engine, a live show featuring your favorite industrial trains and numerous other themed rides featuring adorable, life-size and rideable Thomas characters.
Enchanted Forest (Salem, Oregon)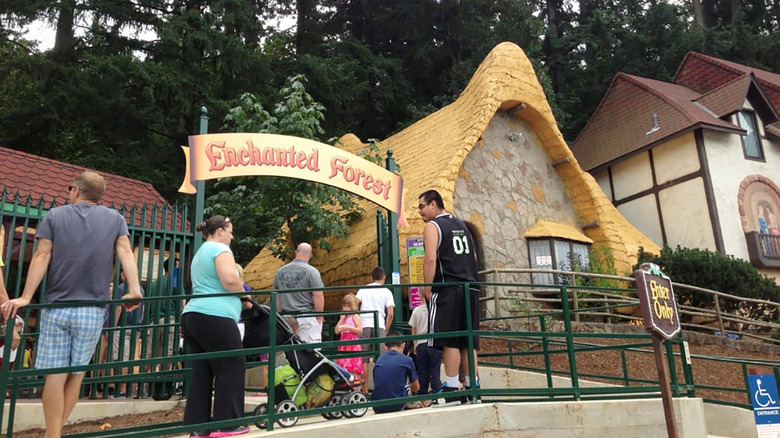 Steve R./Yelp
Fairytales come to life at Enchanted Forest. This Salem, Oregon, theme park has no lack of charm. Look no further than the Storybook Land area, which first opened in 1971. Play in the Old Lady Who Lived in a Shoe's shoe or take a dive down Alice's rabbithole into a world of pure magic. The park even has its own mythology with the Challenge of Mondor ride, an interactive dark ride in which you shoot monsters, dragons and giant spiders with a laser gun. This theme park has all the old-school charm of Disneyland without the massive price tag.
Fun Spot (Orlando, Florida)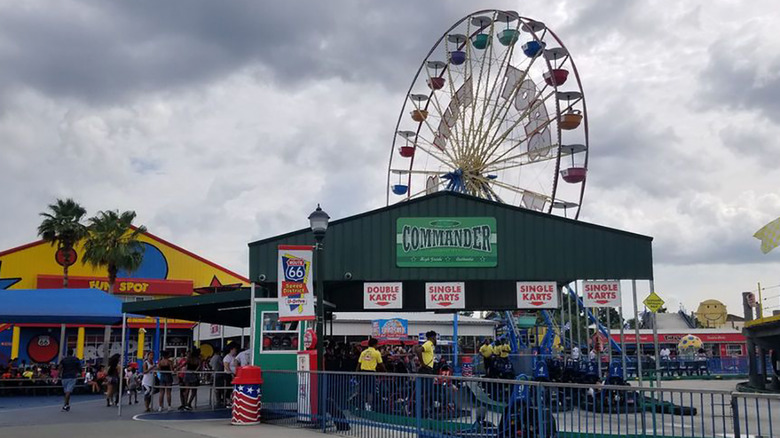 Doris M./Yelp
Walt Disney World and Universal Studios may get the bulk of the attention in Orlando, Florida, but this city also has other theme parks, including Fun Spot. Despite the great number of theme parks in Orlando, the Fun Spot here features the city's only wooden roller coaster, White Lightning. But it's also a good wooden coaster, named among the best of its kind by the Golden Ticket Awards. If you can't make it to the Orlando location of Fun Spot but still find yourself in the Sunshine State, there's another Fun Spot in Kissimmee, making this theme park one of the top things to do in Florida beyond Disney World and the beach.
Jolly Roger Amusement Park (Ocean City, Maryland)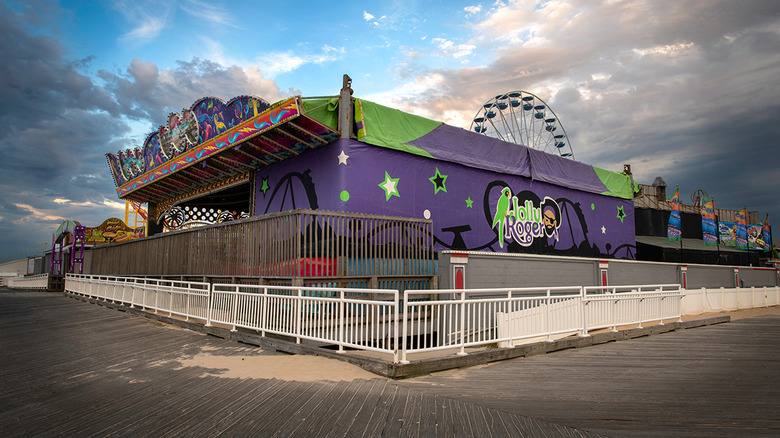 Shutterstock
Ocean City, Maryland, is one of those underrated beach towns you need to visit sometime in your life. In addition to sun, sand and surf, Ocean City also has Jolly Roger Amusement Parks, five different entertainment experiences in one. If you're looking for a classic day by the seaside, take in the sights on the Giant Wheel at Jolly Roger at the Pier, at the southern end of the Ocean City boardwalk. The 30th Street Location also features plenty of fun, including its own Ferris wheel and the Wildcat Coaster. In addition to these amusement parks, the Jolly Roger complex also has the Splash Mountain water park, mini golf and the Speedworld go-kart tracks.
Holiday World (Santa Claus, Indiana)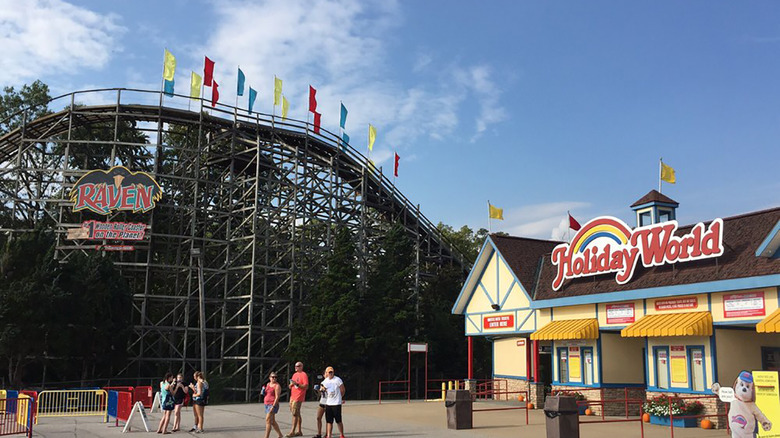 David W./Yelp
If you're looking for a small town where it's Christmas all the time, look no further than Santa Claus, Indiana, home of Holiday World. Holiday World goes beyond Christmas, though; there are attractions here themed to Santa, of course, but the Fourth of July, Thanksgiving and Halloween also get their own areas and attractions. Though lesser known than Hersheypark or Dollywood, Holiday World has its fair share of world-class roller coasters, including The Voyage, which has been ranked among the top four wooden roller coasters in the world by the Golden Ticket Awards every year since 2006.
Indiana Beach (Monticello, Indiana)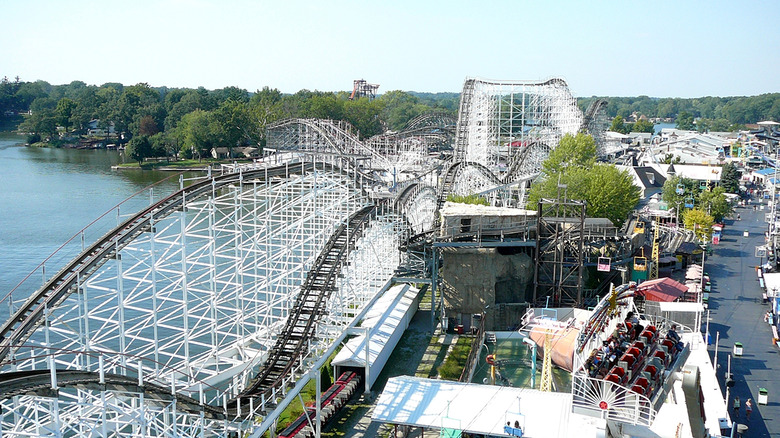 Shutterstock
Indiana may not be the very first state you think of when you think about beachside amusement parks, but the Hoosier State is the home to Indiana Beach. This Monticello park has classic family-friendly attractions, including antique car rides, a scambler, a train and more. Notably, Indiana Beach features one of the country's more distinctive roller coasters, the Lost Coaster of Superstition Mountain. Instead of a lift hill, this coaster has an elevator that raises the cars and features enclosed carts that have two riders facing forward and two facing backward. A "terrifying" encounter with a bear caps this ride off.
Joyland Amusement Park (Lubbock, Texas)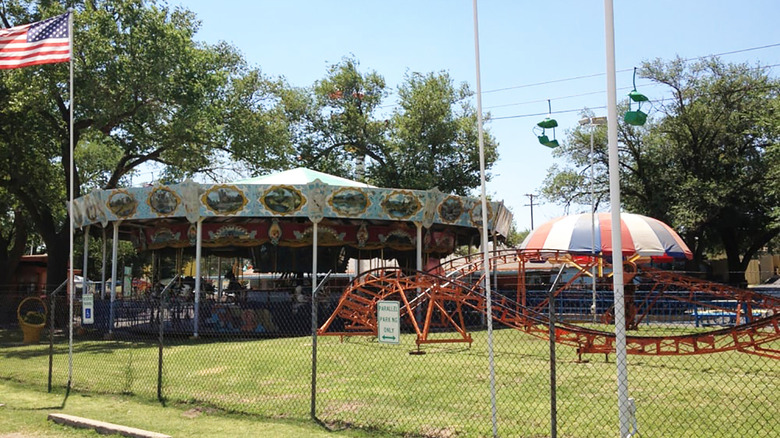 Mike L./Yelp
It gets hot in Lubbock, Texas, so if you're looking for a little refuge from that unending, dry heat, get your family over to Joyland Amusement Park. To help cool guests off, the midway of this classic amusement park features overhead misters, which is honestly a genius idea. Joyland also has three water rides, including the Wild River Log Flume, which stands at a daring 60-feet tall. Joyland also has plenty to offer little ones, including child-friendly rides themed to helicopters, fighter jets, trucks and boats. Any kid obsessed with planes, trains or automobiles will be thrilled.
Knoebels (Elysburg, Pennsylvania)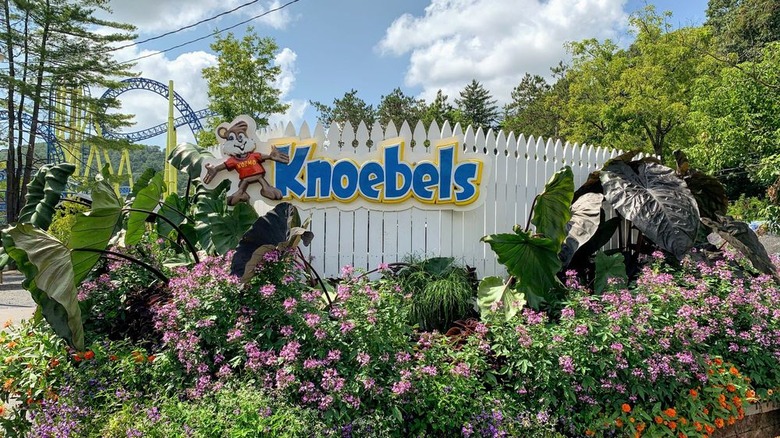 Justin W./Yelp
Knoebels in Elysburg, Pennsylvania, is the country's largest free admission amusement park and also features free parking, making it one of the most budget-friendly spots on our list and one of the most underrated vacation destinations in the country. What Knoebels lacks in flash, it makes up for in truly notable attractions and delicious theme park food. The Haunted Mansion dark ride (no, not that Haunted Mansion) is perhaps Knoebels' biggest claim to fame; the frights and sights in this spooky space truly will make you jump out of your seat. Knoebels also has top-of-the-class roller coasters, including Flying Turns, the world's only wooden bobsled coaster.
Lake Compounce (Bristol, Connecticut)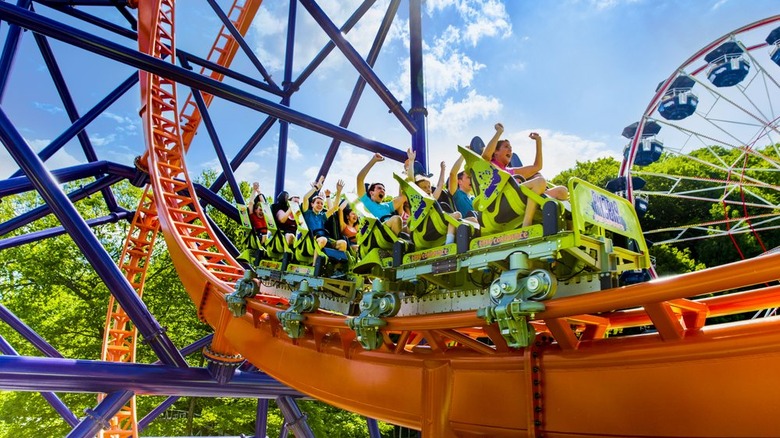 Lake Compounce Family Theme Park/Yelp
Lake Compounce in Bristol, Connecticut, is notably the oldest continuously running amusement park in the United States. It first opened its gates all the way back in 1846. That classic feel resonates through the park, which features an antique carousel from 1898 and an open-air trolley ride that dates back to 1911. In addition to old-fashioned sights and attractions, Lake Compounce has Boulder Dash, which took home the Golden Ticket Awards' Top Wooden Roller Coaster trophy every year from 2013 to 2016. This winding thrill ride takes advantage of the lush New England forestry, as you zoom through the treetops.
Lakemont Park (Altoona, Pennsylvania)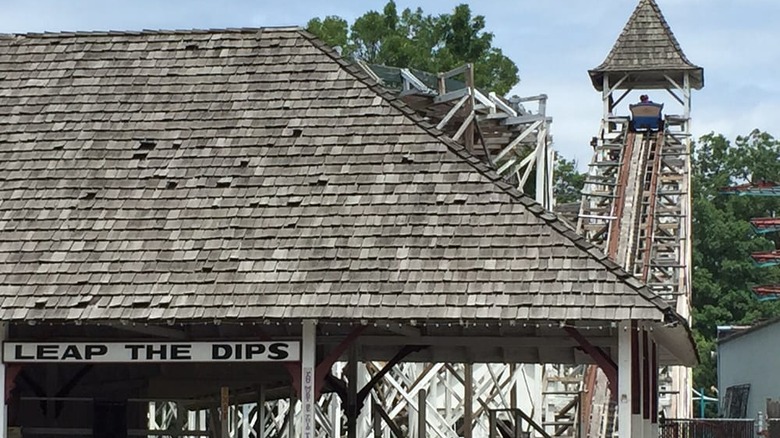 Daniel B./Yelp
Lakemont Park is home to the country's oldest roller coaster, Leap the Dips, which had its first rider all the way back in 1902. Leap the Dips is one of only two figure-eight roller coasters left in the world and also the only side friction coaster left in North America. Because of its age, however, Leap the Dips isn't always open, so be sure to check park schedules before you book your trip to Altoona, Pennsylvania. Even if that historic landmark is closed, Lakemont Park offers more than plenty to do, including two more coasters, mini golf and a kid-friendly water park.
Lagoon Amusement Park (Farmington, Utah)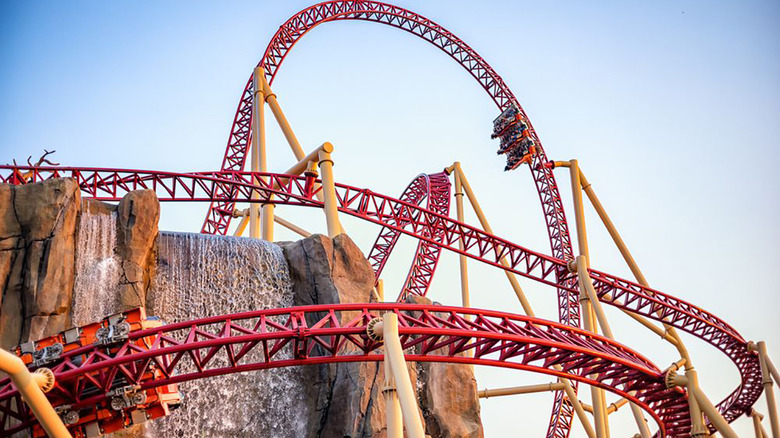 Lagoon/Yelp
Just about 20 miles north of Salt Lake City, there's Farmington, Utah, which is the home to Lagoon. This amusement park is relatively small, at just 95 acres, but it sure is mighty. Lagoon has some bucket list-level coasters, including Colossus the Fire Dragon, which features a double loop and a helix with an extra curve. Yeah, it's not for the faint of heart. Lagoon also has plenty of family-friendly attractions, including Tipsey Tea Cups, a merry-go-round and Dinosaur Drop, a 40-foot-tall drop tower that will help ease your kids into bigger thrills later in life. Lagoon also has a Pioneer Village, where you can get your photograph taken in Old West clothing, making for a quirky souvenir that will last a lifetime.
Morgan's Wonderland (San Antonio, Texas)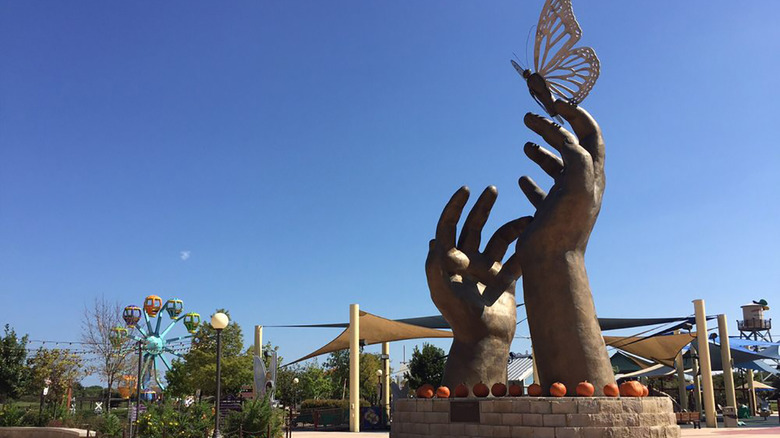 Crystal L./Yelp
With the tagline "Where Everyone Can Play!" Morgan's Wonderland in San Antonio, Texas, is an ultra-accessible amusement park, allowing people of all ages and abilities to enjoy the attractions, sights and sounds. Here, you will find adapted versions of classic theme park attractions. The carousel, for instance, is flush to the ground and the benches, which also have platforms for wheelchairs, raise and lower just like the horses, allowing wheelchair guests to have an experience they may miss out on at a different theme park. Morgan's Wonderland also has an inclusive splash park, Morgan's Inspiration Island.
Pacific Park (Santa Monica, California)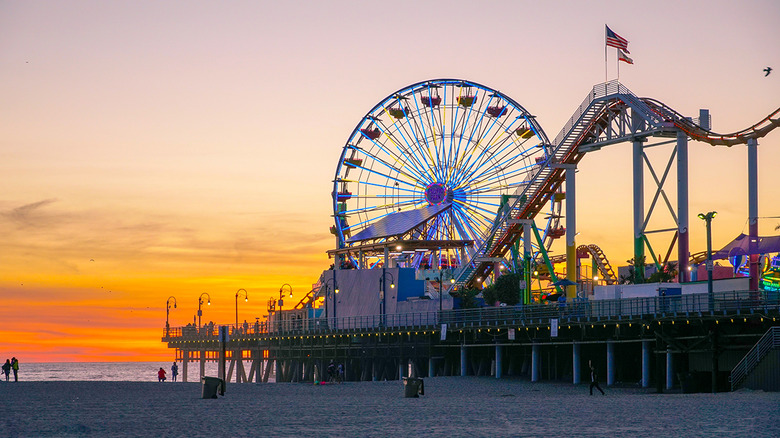 Dreamstime
There aren't a ton of free things to do in Los Angeles, but Pacific Park happens to be one of them. California's only pierside amusement park features the Pacific Wheel, which the park claims is the world's only solar-powered Ferris wheel. Take a ride on this wheel and get a truly gorgeous view of the Pacific Ocean from 130 feet above the ground. Have a classic day on the pier and grab some classic fair foods, including popcorn from Popcornopolis, an Icee Mix-It-Up Station, funnel cakes and cotton candy.
Palace Playland (Old Orchard Beach, Maine)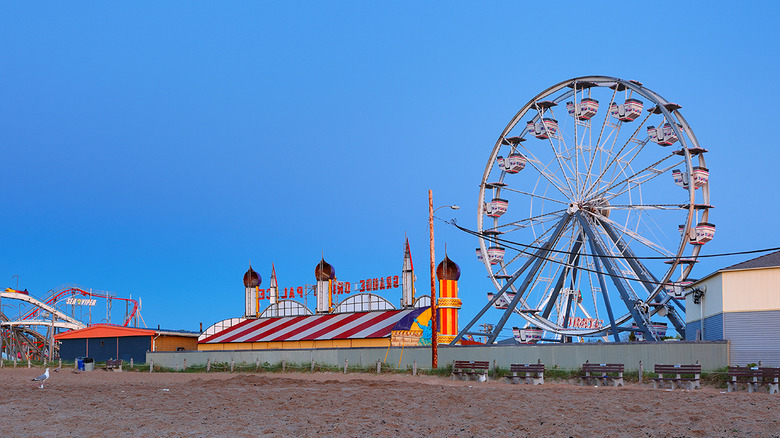 Shutterstock
Self-described as "New England's only beachfront amusement park," Palace Playland sits on the beach of Old Orchard Beach, Maine, right next to the Atlantic Ocean. Video game fans will be in heaven here; The Arcade at Palace Playland features over 20,000 square feet and 200 different games. Taking in the scenery here really is the main attraction, but Palace Playland boasts over 25 rides for thrill-seekers of all levels, including amusement park classics like a swinging pirate ship, a new steel roller coaster called Sea Viper and bumper cars.
Santa Cruz Beach Boardwalk (Santa Cruz, California)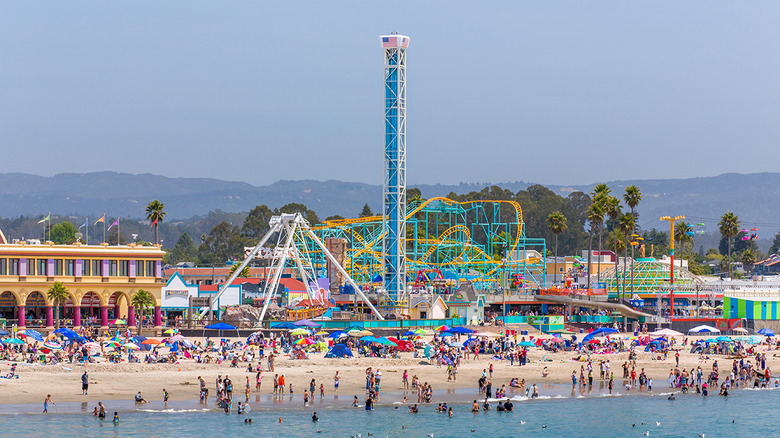 Shutterstock
If you really want to step onto a boardwalk that will take you back in time, head down to Santa Cruz, California, and hit up the Santa Cruz Beach Boardwalk. California's oldest operating amusement park (since 1907), this beachside family-friendly destination includes two National Historic Landmark attractions, the 1911 Looff Carousel and the classic red-and-white wooden roller coaster, the Giant Dipper, which boasts over 66 million riders in its 95-year history.
Silver Dollar City (Branson, Missouri)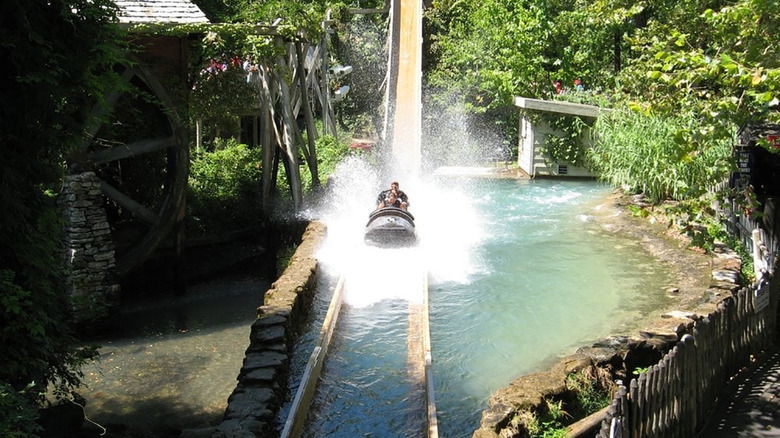 Dan H./Yelp
Like Holiday World, Silver Dollar City is known to theme park enthusiasts, but this Branson, Missouri, theme park still lacks the name recognition of Busch Gardens or Knott's Berry Farm. Silver Dollar City has a quirky theme meant to evoke the 1880s, complete with 100 resident craftsmen who make everything from candles to taffy to blown glass. There are some seriously intense roller coasters at Silver Dollar City, including the new Time Traveler, the tallest, fastest and longest spinning roller coaster in the world, complete with a 90-foot drop. During the holiday season, Silver Dollar City is brought to life with over 6.5 million sparkling lights and seasonal shows, making it one of the best American spots to visit during Christmastime.
Silverwood Theme Park (Athol, Idaho)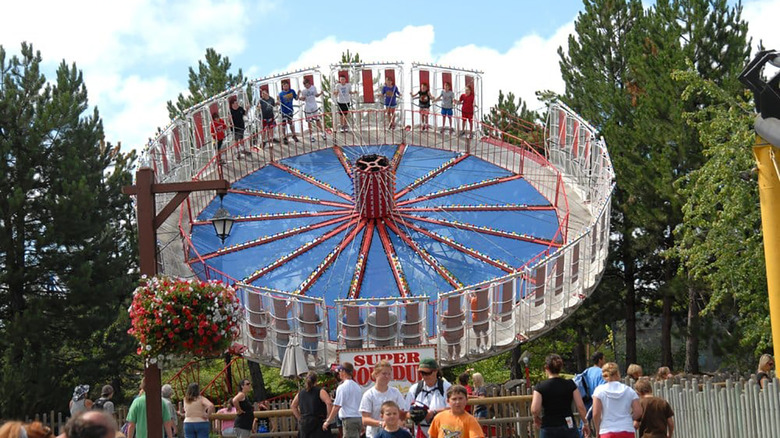 Anthony W./Yelp
The northernmost theme park in the United States, Silverwood Theme Park has six roller coasters, including Tremors, Corkscrew and Aftershock. Corkscrew was originally located at Knott's Berry Farm before it found its home in Athol, Idaho, in 1990, and it's notably the first steel roller coaster to invert riders twice. Even if you're not a coaster enthusiast, you'll find tons to do at Silverwood. The Garfield's Summer Camp area has mini roller coasters, a Ferris wheel and a few flying rides that will keep the little tykes entertained, and moderate thrill seekers will enjoy bumper boats, the Roaring Creek Log Flume and classic rides like a paratrooper and steam engine.
Wild Waves Theme & Water Park (Federal Way, Washington)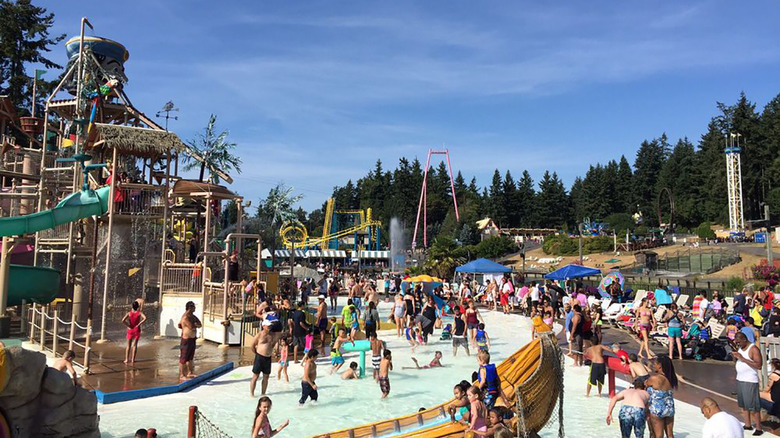 Jennifer S./ Yelp
In Federal Way, Washington, you will find the Evergreen State's only combination water and amusement park. Wild Waves Theme & Water Park has been entertaining families in the Pacific Northwest since 1977. The park's most notable ride is Timberhawk Ride of Prey, a massive wooden roller coaster with top speeds of 50 miles per hour. Nearby, there's also the Wild Waves Water Park, where you can cool off in the summertime with nine water slides. And remember, while you may always be tempted to go to a big-name theme park, remember the li'l guys. After all, a theme park destination makes for one of the best weekend getaways in America.