10 Beaches You Absolutely Need To Visit This Summer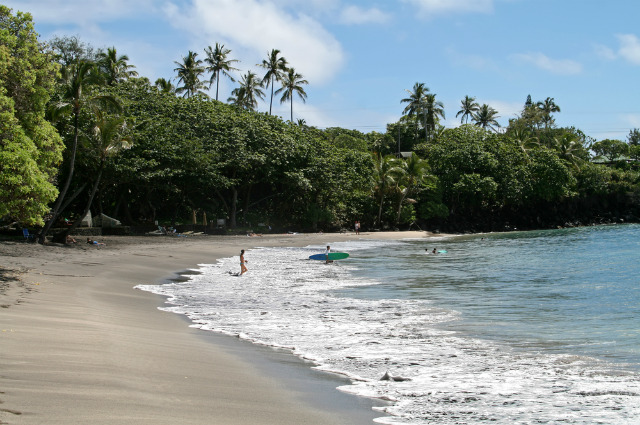 Shutterstock/Stephanie Coffman
10 Beaches You Absolutely Need to Visit This Summer
If you want a truly phenomenal beach experience, then you'll likely want to consider a special trip to one of America's top-rated beaches. Dr. Stephen P. Leatherman, director of the Laboratory for Coastal Research at Florida International University, also known as "Dr. Beach," has been ranking America's best beaches since 1991, and with this year's picks he's pointed out 10 incredible beaches that are absolutely worth visiting. With a rigorous system that considers 50 different criteria, Leatherman evaluates beaches based on everything from water and sand quality to park safety and management. This year he placed an extra emphasis on beaches with exceptional environmental management and safety, and also awarded extra points for those that prohibit smoking. For 2015, these are the beaches that made the cut for Leatherman's top 10 list. 
#10 East Beach—Santa Barbara, Calif.
With its Mediterranean like climate, Santa Barbara is often referred to as the "American Riviera," so it's no secret that this location is home to some of the best beaches in the U.S. Of particular note is East Beach: a spot located on the eastern end of a four-mile stretch of beach parks that boasts everything from volleyball courts, playgrounds and bathhouses to picnic tables and a full-service restaurant. 
#9 Delnor-Wiggins Pass State Park—Naples, Fla.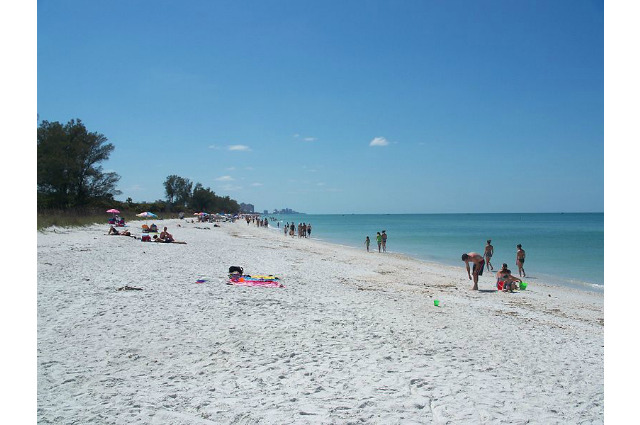 Wikimedia Commons/Ebyabe
Featuring fine white sand sprinkled with millions of seashells, this 166-acre beach park serves as a natural escape from a bustling urban area. Leatherman says you'll find sea oats on the sand dunes, cabbage palms and woodland-shaded picnic areas. However, it does tend to get crowded during vacation season, so it's a good idea to plan your trip for the early morning or late afternoon.
#8 Beachwalker Park Kiawah Island—S.C.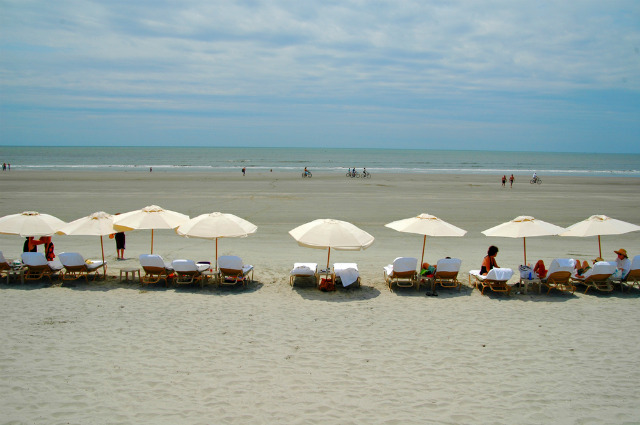 Shutterstock/Jason Tench
Leatherman calls this island beach a "nature-lovers" coast. The tidal inlets are excellent for kayaking and canoeing and a walk or bike ride down Captain Sam's Inlet will likely offer a top-notch bird watching opportunity. The water doesn't look clear, but Leatherman says it's clean and is known for producing fresh, tasty seafood.
#7 Coast Guard Beach Cape Cod—Mass.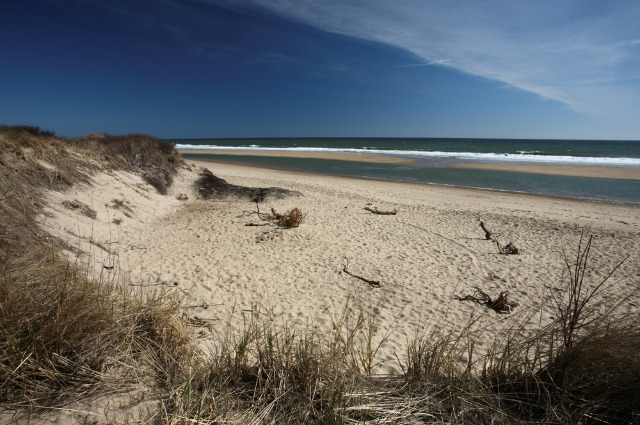 Shutterstock/Jay Yuan
Coast Guard Beach may not be the best for swimming (water temperatures only reach 60 to 70 degrees Fahrenheit in the summer), but it's charming coastal features, like its glacial bluffs and breathtaking views pf the Nauset Spit barrier system and bay, certainly offer an incomparable beach experience. 
#6 Cape Florida State Park Key Biscayne—Fla.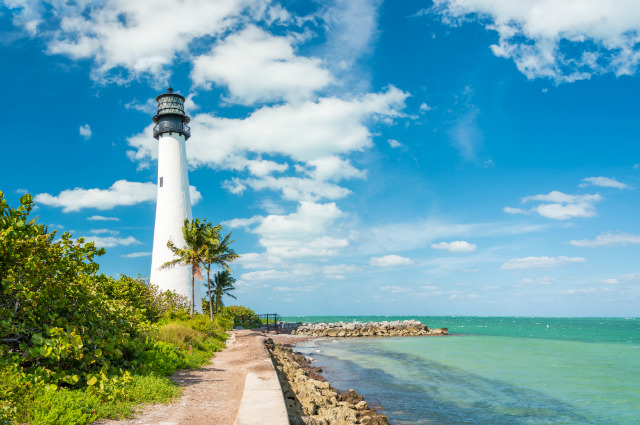 Shutterstock/Kamira
This Florida beach boasts pristine emerald waters, a gentle surf and white coral sand. Leatherman says it's a great spot for swimming and also suggests visiting the Cape Florida Lighthouse for a stunning panoramic view of the beach's beautiful landscape.
#5 Cape Hatteras, Outer Banks—N.C.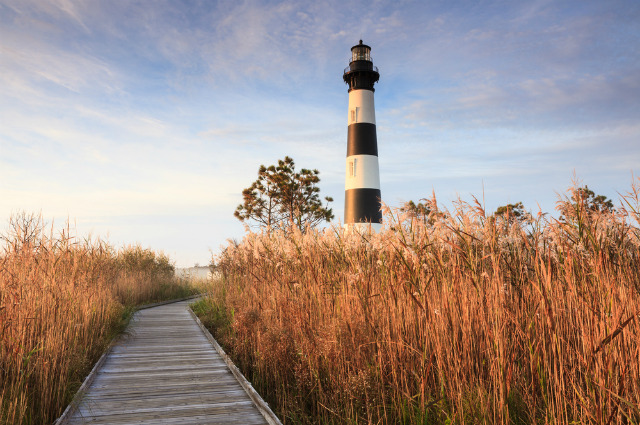 Shutterstock/Cvandyke
This well-loved beach is home to one of the most famous lighthouses in the U.S., but that's not the only highlight that attracts many different types of beach-goers to Cape Hatteras each summer. According to Leatherman, this barrier island is known for its historic fishing villages and is one of the East Coast's best spots for board surfing, too.
#4 Hamoa Beach, Maui—Hawaii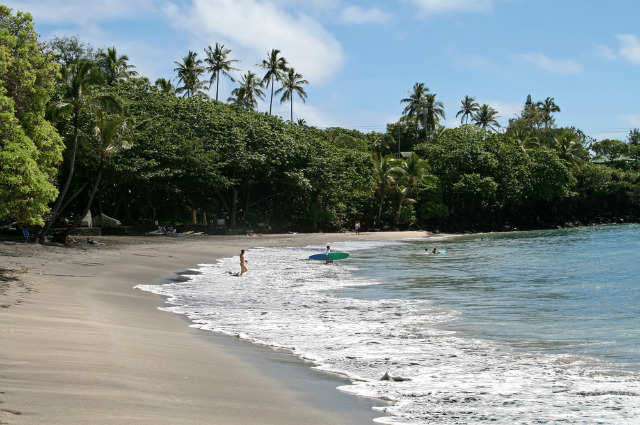 Shutterstock/Stephanie Coffman
This popular Maui beach is situated inside a breached volcanic crater and can only be reached by way of the "Road to Hana," which Leatherman says is a "treacherous" road with steep drop-offs and over 50 one-way bridges. But the extra effort you'll put forth to get there is absolutely worth it, as the incredibly picturesque shore boasts flower- and palm-tree-covered cliffs, a mixture of coral and lava sand, and exquisite turquoise waters. 
#3 St. George Island State Park—Fla.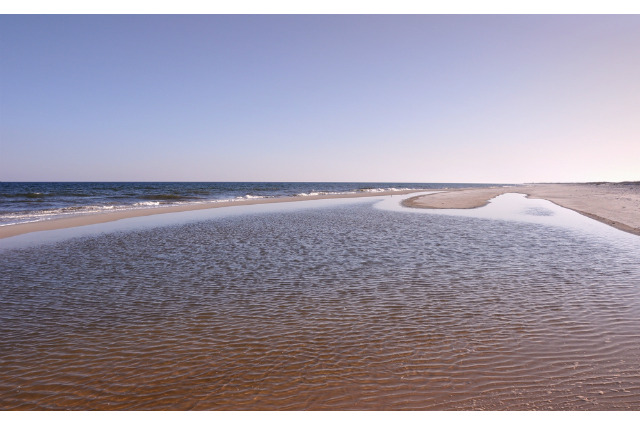 Shutterstock/Gennady Stetsenko
This oceanside park scored points for its "squeaky clean" sand, which Leatherman says is powdery and white like many of the beaches located on Florida's panhandle. Here, visitors can enjoy a relaxing walk along pathways that lead to the bay where it's not uncommon to see stingrays lazing in the shallow waters. 
#2 Barefoot Beach Bonita Springs—Fla.
Leatherman says this Southwest Florida beach is one of the best family swimming spots, as the water is shallow and the waves are typically gentle and small. Plus with a sandy coast full of small shells it's the perfect place to search for seashells as you stroll along the shore.
#1 Waimanalo Bay Beach Park, Oahu—Hawaii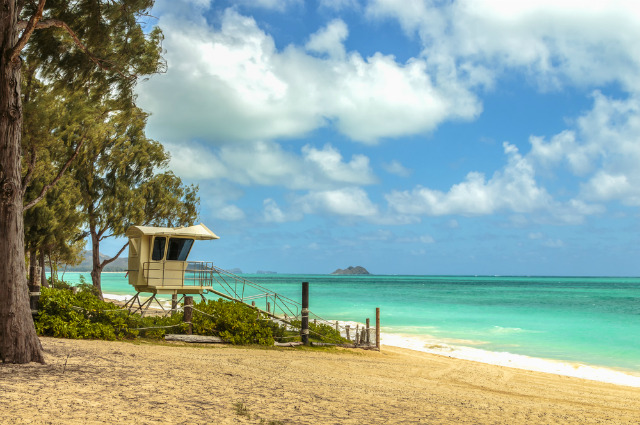 Shutterstock/Leigh Anne Meeks
According to Leatherman, Hawaiians who live on Oahu visit Waimanalo Bay often, but many tourists miss it while passing through the small village. With soft white sand, blue turquoise waters and the stunning Ko'olau Mountains as a backdrop, this off-the-beaten-path beach makes for a nearly perfect summer escape.