Woman Vs. Wild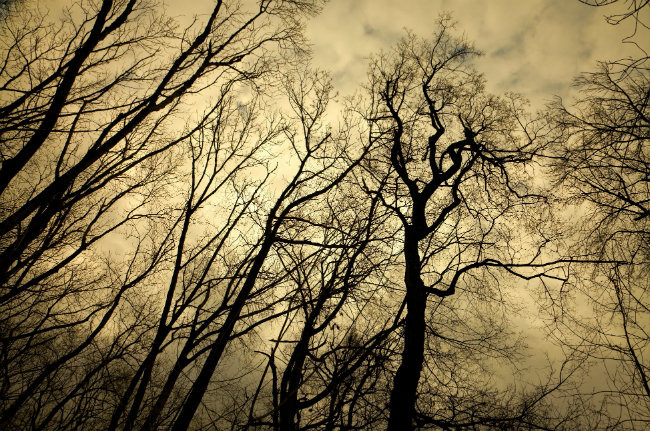 Zoonar/Thinkstock
A recreational search for shed moose antlers quickly turned into a real-life (and almost unbelievable) series of unfortunate events for hiker Sharon Matthews, according to a report from the New Hampshire Union Leader.
Matthews suffered a tumble into a deep ravine, was attacked by a bird-of-prey, endured heckling from a would-be rescuer and spent hours stranded in a New Hampshire swamp, but ultimately walked away with little more than bumps and bruises and some nasty mosquito bites. It was her preparation, rescuers say, that probably saved her life.
It all started when Matthews' Rottweiler, Junior, fell into what she estimated to be a 70-foot-deep ravine. She went after the dog and tumbled, too, slamming her shoulder into a stump on the way down. At some point, she was attacked by either an irate hawk or an eagle—she couldn't tell which, as she ducked and shielded herself.
"Their wings hit the back of my coat," Matthews said.
After staving off the attack, Matthews managed to hail a would-be rescuer over radio.
"There's a radio on my GPS, and some guy was singing 'Camptown Races.' I got him, gave him my latitude and longitude, and told him to send help. He just said, 'Now don't you worry, you just keep heading north, and everything will be fine,'" she said.
Following the bizarre radio exchange, as darkness approached, Matthews gathered wood and lit a signal fire with a butane lighter. While tending the fire, the savvy survivor also used lip balm to salve her dog's wounds.
A New Hampshire Fish and Game search group eventually spotted the hiker-turned-survivalist by her smoke signal, putting an end to a bewildering day. The resources Williams brought along with her made the difference, according to Fish and Game officer Chris Egan.
"She was carrying a day pack containing a GPS, water, food, a rain jacket, flashlight and, most importantly, a butane lighter," said Egan. "It was ultimately the smoke from her fire that led us to her location."
So what's the takeaway? First, be prepared when setting out on any hike, no matter how short it's planned to be. Food, water, light, a fire source, a first aid kit and warmer clothing are essentials. Second, you should probably steer clear of South Bay Bog in Pittsburg, NH. The birds are ornery, and so are the locals (the ones you can hail over radio, anyway) .