A Bad Sign For The 2014 Winter Olympics?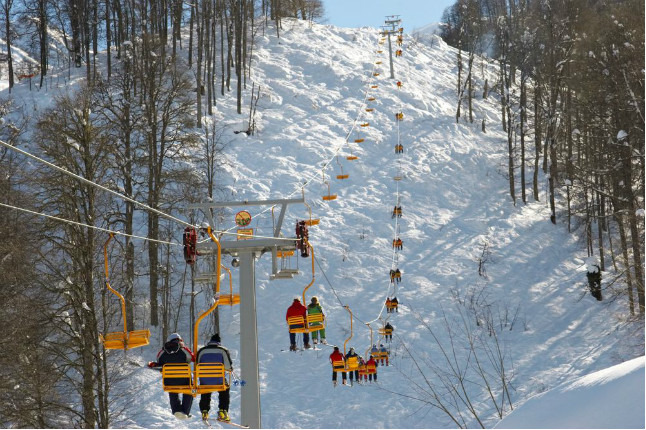 Shutterstock
Event organizers in Russia were forced to cancel Snowboard World Cup events at the Sochi Olympic venue Friday due to warm weather.
The decision came after competitors suffered through Thursday's rough conditions. The course was icy and bumpy, and conditions only worsened throughout the day.
Earlier in the week, the slopestyle races were also called off due to unusually warm weather.
Officials have not announced whether the snowboardcross competitions will go on this weekend. Time trials are scheduled for Saturday, while the finals are set to be held Sunday.
This is worrisome news in light of the upcoming 2014 winter Olympics scheduled for February 7-23 in Sochi. If conditions are similar next year, Olympic officials could face serious scheduling and logistics problems. One sign of official concern is that President Putin has reportedly ordered snow to be stockpiled for events next year, just in case.
Via The Globe and Mail and ESPN.