Cities Outdoor Adventurers Should Move To Immediately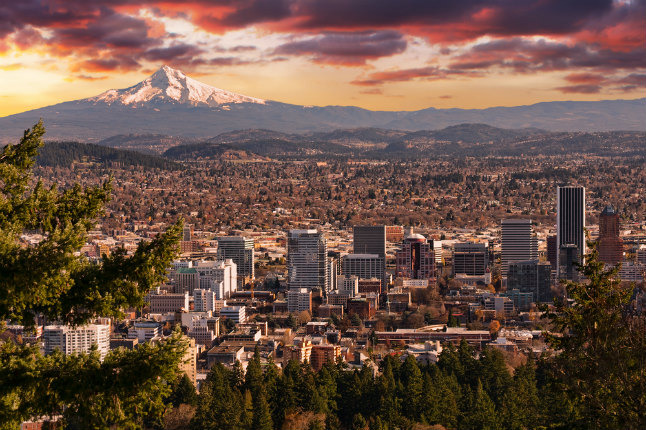 Shutterstock
When it comes to the place you call home, it's understandable that you might be picky. Big cities and small towns each have their separate charms, but it's easy to also spot their weaknesses. So why not just take the best of both worlds, with a dash of outdoor recreation?[slideshow:79162]
City living with easy access to the great outdoors may not be the easiest thing to find, but it's certainly possible. In fact, these types of cities can be found throughout the country. From Vermont to Washington (and further south too), cities of all sizes offer unparalleled amenities and outlets for locals to stay fit and connected to nature.
When you're ready to pack up all your belongings and move somewhere more accommodating of your outdoor adventure lifestyle, you can have your pick of destinations. The cities on this list vary greatly in size, location and culture, but all of them offer incredible adventures both in town and just outside the limits. Load up the U-Haul and head to one of these 13 cities for outdoor adventurers.
Park City, Utah
Best known to the outside world for pristine powder and luxury ski accommodations, locals in Park City know that winter tourists only see a fraction of the town's overall charm and outdoor possibilities. But with three top-tier ski areas—Park City, Deer Valley and Canyons—within city limits (and several others a short ride away) it's no wonder Park City is famous for its winter offerings. Though the snowy season steals the show, warmer months are at least as enjoyable. For mountain bikers, Park City's internationally-recognized trails are pure heaven, rock climbers will find their niche out in the Wasatch Mountains and the ultimate outdoor athletes can train at Utah Olympic Park. Add to that an incredible food scene and a full calendar of cultural events and festivals and Park City is easily among the best cities for outdoor adventurers.
Greenville, S.C.
Tucked into the foothills of the Blue Ridge Mountains, Greenville has made major waves for its downtown revival and population growth, but the real treasure lies off of Main Street, in the great outdoors. With a temperate climate, very little snowfall and an average of 220 sunny days a year, Greenville is a great year-round venue for hikers, bikers and other outdoor adventurers. The city is surrounded by state parks, recreation areas and public land, all of which are home to many miles of hiking trails—some just a 15 minute ride from downtown. Paddle a stretch of the Reedy River, which runs right through town, hone your climbing skills at Chimney Rock State Park or enter one of the best cycling races in the country—the Gran Fondo Hincapie.
11 Other Cities Outdoor Adventurers Should Move to Immediately
More Reading:
Most Walkable U.S. Cities
America's Fittest Cities
The Safest U.S. Cities for Cyclists