This Is The No. 1 Thing You Need To Avoid When Traveling For The Holidays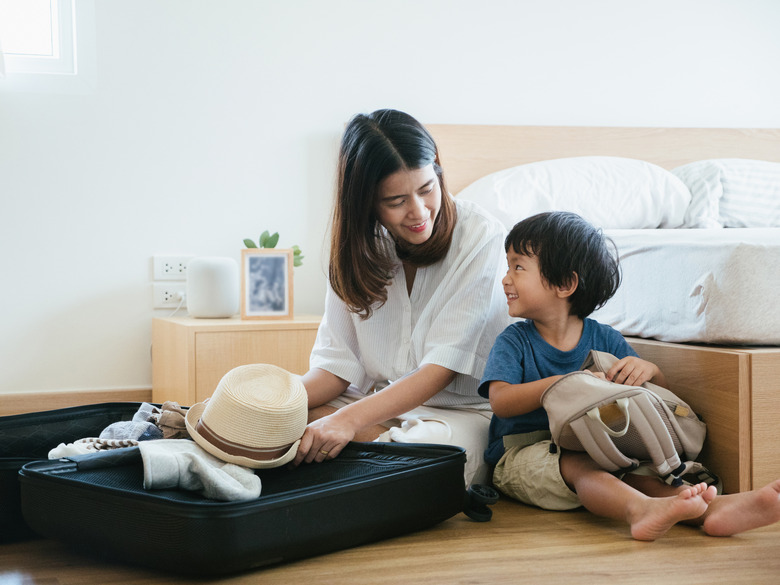 iStock.com/staticnak1983
The holiday season is one of the busiest times of the year. There are flights to book, gifts to purchase and busy airports to navigate. But if you're one of the 115.6 million people expected to travel for the holiday, you can take a little bit of stress off by keeping it light — your bag that is. The No. 1 thing to avoid doing before holiday travel is overpacking your bags.  
Tips for Making It Look Like Santa Really Came to Your House
There are things that you should never travel without. Comfortable shoes, copies of important documents and a first-aid kit are essentials. But don't pack your entire closet just because you're afraid you won't have the perfect outfit. 
In addition to baggage fees costing you an arm and a leg, checked bags are misplaced by airline carriers every day (that's why there are plenty of things you should never pack in them). Mishandled bags are defined as checked bags that are lost, damaged, delayed or stolen. According to air travel consumer reports released by the U.S. Department of Transportation, more than 166,000 bags were mishandled during the December 2018 holiday season. More than 2.2 million bags were mishandled by U.S. airline carriers between January and September 2019. Imagine losing half your favorite outfits because you packed them all. And if your bags are stuffed because you want to travel with gifts, here's another tip: consider a hardshell suitcase to avoid damage. 
Becoming an efficient packer will save you the possible headaches and expenses that come with overpacking. Don't forget to pack an outfit in your carry-on bag in case of an emergency and stick to only the necessities in your checked luggage. Keep anything valuable, including gifts you are bringing, on you or in your carry-on. Also remember to factor in any items or gifts you may be returning home with when packing for your trip. If necessary, bring an extra foldable bag with you. 
Traveling during the holiday season can be a breeze if you master your packing game. This last-minute holiday tip is only one of the 20 things you should avoid when traveling for the holidays.