The 4 Best Ways To Pack A Backpack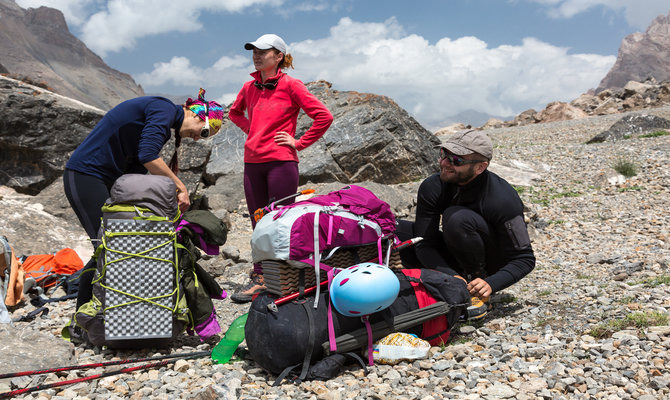 Alex Brylov/Shutterstock
First get all of your items together and situate them.  Then make sure you have the proper backpack size to fit all of the gear you need. You may need to change out for some lighter equipment, or upgrade the size of your pack.
It's important to carefully place your items in your pack to avoid any stresses; there is nothing worse than packing your most frequently used items at the bottom of your backpack (6 Stress-Free Travel Tips).
Learning how to organize your belongings properly will give you the comfort and stability you need for your journey.
Fill all of your empty spaces will smaller items, pack your heavier gear in the center and wrap your lighter items around the heavier items to keep them from moving around.
1. Roll Your Clothes- Rolling your clothes compresses your clothing, making it easier to stack and helping you save space. While folding your clothes and placing them in your backpack covers more surface area and makes it harder for you to fit other items.
2. The Bottom of Your Backpack- Keep the items that you won't need until the night at the bottom of your bag. For instance, your sleeping bag and night clothes. This way, you have easier accessibility to the things you will need during the day.
3. Pack Heavier Items in the Center- For the most comfortable journey; make sure the weight is proportioned inside your backpack. Heavier items should be in the center and close to your spine. This includes your food and your tent. If one side of your backpack is heavier than the other it will cause you to feel uncomfortable when you're walking.
*Lighter Items- Wrap your lighter items around your heavier items to prevent them from moving around.
4. Use the Top Lid- Use the top lid of your backpack to store the items you will frequently use. This may include your sunglasses, headlamp, first-aid kit and compass.
More Readings
The Best Gear and Accessories for Spring Hiking