The 'Board Scoreboard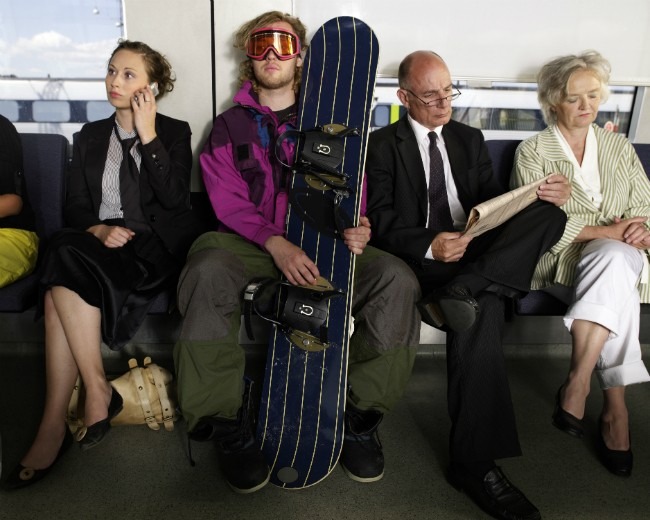 Lifesize/Thinkstock
We may like to think we're open-minded, but let's face it: If you ski, you probably think snowboarders are generally a little dim (at least when they're parked in the middle of a run, at the top of the lift, etc.), and if you snowboard, you probably think skiers are kind of lame. Want proof of our prejudices? Just look at the lunchtime crowd at virtually any resort's mid-mountain restaurant, and count how many mixed groups of skiers and riders you see. Not a ton. Our self-segregation goes beyond lunch, even affecting which resorts we choose to frequent.
If you're of the one-track persuasion, you'll fit right in at these four resorts that cater to your kind.
Breckenridge, CO
The first major Colorado resort to allow snowboarding (in 1984), Breck has remained true to its riding roots with top-notch terrain parks, including one of the few 22-foot halfpipes in the nation.
Bear Mountain, CA
Shaun White got his start riding Big Bear's 750 acres, and he turned out all right. Three pipes and a variety of jumps, rails, boxes, stairs and other features keep its park-riding legacy strong. 
Mammoth Mountain, CA
Another of the 22-foot monster pipes resides here, as do some of the sport's top talent—big names including Olympians Greg Bretz and Danny Kass and rising star Luke Mitrani all appear on the Mammoth team roster.
Aspen/Snowmass, CO
OK, so Ajax (the nickname for the resort jutting up from downtown Aspen) is still largely the province of fur-clad cougars on skis. But just down the road, Snowmass and Buttermilk (site of the Winter X Games) offer plenty for the snowboarder, with a 22-foot pipe apiece, plus the nation's most vertical (4,406 feet, at Snowmass).
But, there are a few last bastions of snowboarder discrimination:
Alta Ski Area, UT
Emphasis on "ski" area. One of the oldest in the country, this 73-year-old resort doesn't allow those new-fangled single-track contraptions on its slopes.
Mad River Glen, VT
There's a reason it's motto is "Ski It If You Can!" not "Snowboard It If You Like!" This old-school resort banned snowboarding in 1991, and it's sticking to its guns.
Deer Valley Resort, UT      
Prides itself on it's family-friendly, pampered approach, from ski-valets to high-end snow grooming. Snowboarding messes with that vibe.