5 Tips For First Time Cross-Country Skiers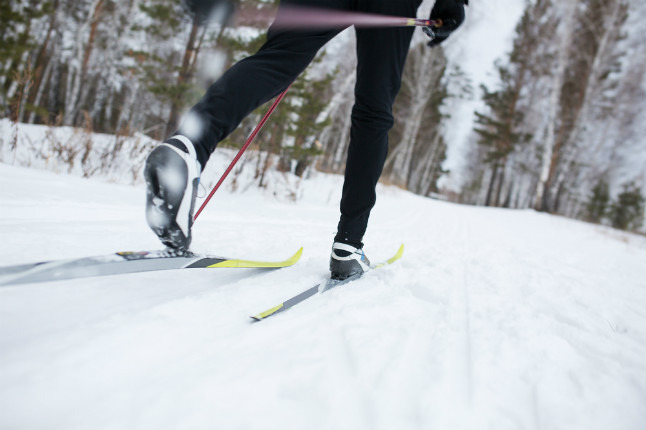 Shutterstock
When the snow starts piling up and the temperatures start to dip, resist the urge to hibernate. Get your layers on, bring some hand warmers and try some new outdoor sports. Winter sports will put you in touch with a serene environment that many people don't get to experience and it could be a great workout. If you've never been cross-country skiing before, check out these tips and then try it for yourself.
Start Slow
As with any type of sport, it's best to start slow and work your way up to tougher, longer trails. Oftentimes cross-country skiing is a lot harder than you thought it might be, so it's best to pick an easier route and progress from there.
Dress Wisely 
Layers are the way to go when the temperature really starts to drop. Dress for the weather and then remove layers as you work up a sweat.
Bring Water
Just because it's freezing outside doesn't mean you can skip out on hydration. You should hydrate through any physical activity—even in the cold.
Get the Right Gear
The variety of sizes and brands can be overwhelming for beginners, so if you're just trying the sport out, you might want to rent your gear first. Save some money and rent until you know that you'll use the equipment enough to warrant a purchase.
Find an Area that's Not Off-Limits
It's always a good idea to stay on lands and trails that allow cross-country skiers. Not only will the trails often be groomed, but trekking on a trail that's not meant for cross-country skiing could put you in trouble with motor vehicles or park officials.
More Reading:
The Best Cross-Country Ski Spots in the U.S.
7 of the Most Exhilarating Ways to See the Northern Lights in Norway
Former-Olympic Destinations You Need to Visit