This American Resort Popularized Ski Vacations In The US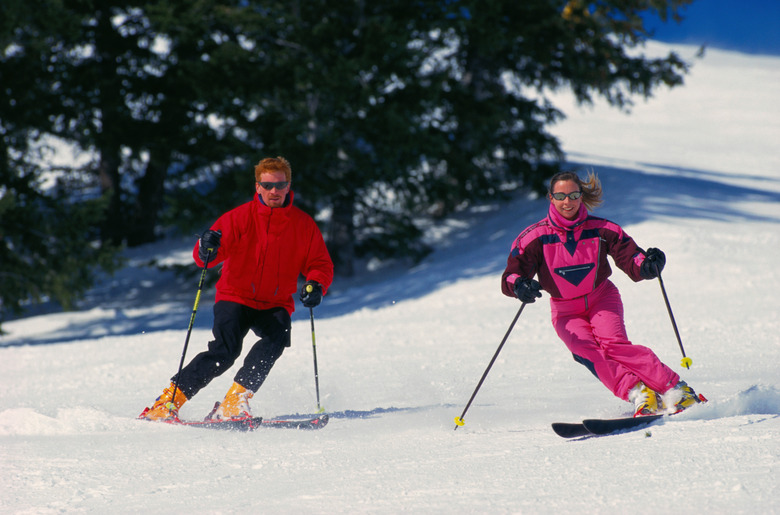 Karl Weatherly/Getty Images
If you're planning a ski vacation, it can be hard to narrow down where to go. There are plenty of scenic mountain towns brimming with old-world charm and resorts offering all kinds of luxury amenities. But if you want to visit a true American icon on your ski vacation, consider heading to Sun Valley, Idaho.
A Guide to Planning the Perfect Ski Trip
Sun Valley became America's first destination ski resort when it opened in 1936. Union Pacific Railroad Chairman W. Averell Harriman envisioned creating an American ski resort in order to drive railroad traffic. He hired Austrian skier Count Felix Schaffgosch to scout out the perfect location. Count Schaffgosch passed on locations in California, Colorado, Nevada, Utah and Wyoming that would later be developed, instead choosing an idyllic area around the mining town of Ketchum in Idaho. 
It found instant success and acclaim thanks to its invention of the first chairlift, which turned the strenuous trek up the mountain into a relaxing, VIP experience. This attracted celebrities and future Olympians as well as average Americans looking to try the sport for the first time. 
Sun Valley Lodge's famous patrons include Ernest Hemingway, Clark Gable and members of the Kennedy family as well as Oprah Winfrey and Clint Eastwood. But that doesn't mean Sun Valley and its neighboring communities have lost their rustic charm. With 2,000 acres of skiing across Bald and Dollar Mountain, Sun Valley still has the amazing slopes that attracted developers almost 90 years ago, and it continues to update and innovate.
Sun Valley is also worth visiting in the warmer months as it has amazing mountain biking, hiking and horseback riding trails, golf courses, fishing and shooting ranges. The mountain views in the area are stunning no matter the season, which is why Sun Valley is just one of the prettiest towns in every state.