Best Snowshoeing Spots In North America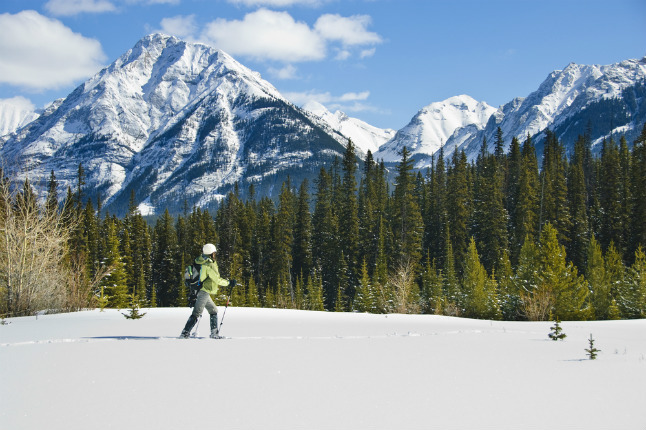 Shutterstock
It's certainly not the flashiest snow sport and it may not be the most popular one either, but outdoor enthusiasts hoping to connect with nature can often find what they're looking for on a pair of snowshoes. [slideshow:81194]
Pristine nature, the quiet movement of snow beneath your feet and a one-of-a-kind chance to see wildlife are just a few of the amazing benefits that come with a winter trek. Snowshoes can take you where snowmobiles and skis can't—far into the wilderness and off the trail, if you're inclined to venture.
There are, however, plenty of marked trails that can be just as exciting as backcountry terrain. Public lands like state and national parks open up their terrain to snowshoes and those who take advantage in the wintertime enjoy fewer crowds and nature at its most serene.
Though you need to be aware of snow conditions, avalanches and other cold-weather dangers, a little knowledge can go a long way and snowshoeing is typically safe. If you're ready to strap on some snowshoes and head outdoors, check out these 15 top spots in North America. 
Gros Morne National Park—Newfoundland, Canada
Wild and nearly deserted in the cold winter months, the Gros Morne National Park, set on the island of Newfoundland is an ideal spot for those who want to get away from it all. The area typically gets hit with a lot of snow and the stunning landscape looks even better for it. Either hire a local guide for your trip or, if you know what you're doing, head out alone to enjoy nature at its most serene.
Camel's Hump State Park—Vermont