The Most Incredible Summer Hike In Each State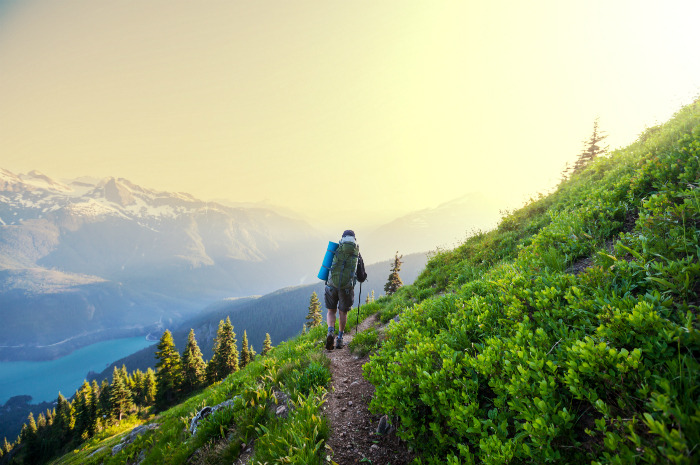 Shutterstock
Lace up your boots and hit the trail; summer will be over before you know it. You don't have to a hardcore hiker to step outside of your comfort zone and explore the world, or even your state, on foot.[slideshow:104187]
Trekking up a mountain is a stunning way to spend your afternoon or your week-long vacation. Along with the sheer beauty and natural appreciation that comes with rambling through a trail, mountaineering also enhances your health and improves your mood.
People who spend time in parks cope better with stress, feel happier and have more self-esteem, according to science. Hiking is an active adventure that is also a great cardio and muscle building workout, which means lower risk of heart disease, a stronger body, and increased longevity.
Few adventures feel more liberating than taking on a challenging trail in the summer. Heading up to new heights with nothing but a light pack is an incredible emotion, matched only by the breathtaking views from the top.
Chances are, regardless where you live, there is a spectacular hike for you to embark on.
The hikes on the following list have been chosen after comparing reviews on internet hiking websites, some of which include alltrails.com and trails.com. The hikes with the best ratings and the most positive comments made it.
So head out, grab your hiking gear and reconnect with nature. 
Click here to see the best hiking adventures in every state
Related links:
The World's Best Urban Hiking Cities
26 Best Hikes in the World to Put on Your Bucket List
Most Incredible Active Volcanos You Can Actually Hike Around the World