Great Hikes: Tall Trees Grove, Redwood NP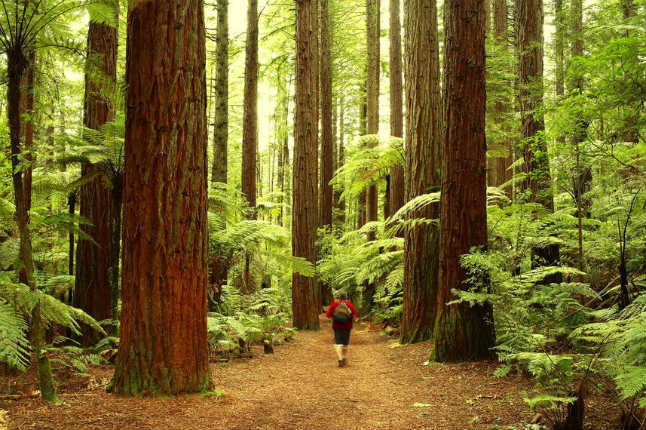 Shutterstock
This leisurely walk will take you through stands of some of the country's tallest, most jaw-dropping redwoods, including the Howard A. Libbey tree that stands almost 368 feet tall. At one time, Libbey was the world's tallest known living thing. But then, in 2011, two hikers discovered a tree they named Hyperion that stands about 11 feet higher. The location of this tree has never been revealed, and Libbey is the only "formerly world's tallest," among several giant contenders, that is accessible to the public. 
If you can peel your eyes away from the canopy, you'll also notice the moss-covered maples, rhododendron bushes, giant ferns and huckleberry patches along the trial.
Note that you'll need to arrive early at the Kuchel Visitor Center early to snag one of only 50 permits issued daily.
Distance:  3.9 Miles
Elevation Change: 650 feet
Difficulty Rating: Easy
Duration: 3-4 hours
Best Time to Go: Year-round
How to get there: Fly into Crescent City, CA; McKinleyville, CA.; or Medford OR. and rent a car to drive out to the Northern California coast. For detailed directions from each location, check out the Redwood National Park website. http://www.nps.gov/redw/planyourvisit/directions.htm. Head to the Kuchel Visitor Center once you're in the park.
Have a favorite hike? Submit it to mmorrison@theactivetimes.com or tweet at us.