Europe's National Parks: Wales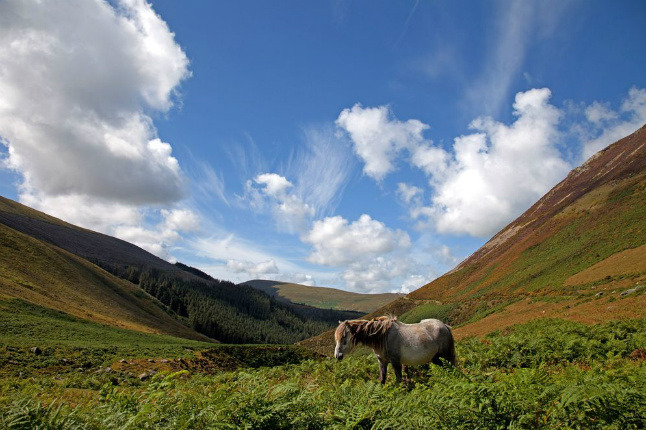 Shutterstock
Although Caernarfon Castle may not have the same ring as Buckingham Palace, Wales' protected wild areas are no less impressive than England's. In fact, many swear that they're even better. If you're looking for a less-traveled path and stunning views, Wales' national parks are an excellent bet.
Snowdonia National Park
Size: 827 square miles
Location: Snowdonia region in northern Wales
This is the most popular national park in Wales, with more than 6 million visitors every year. The area boasts the highest mountain (Snowdon) in England and Wales, and the largest natural lake in the country (Llyn Tegid). The terrain includes rugged mountain peaks, long sandy beaches, and crystal clear lakes and rivers. If you're up for the challenge, try one of the six footpaths up Snowdon, where you'll summit at 3,559 feet. For something less demanding, try a walk along the hills of Snowdonia. These walks include the scenic Clogau trail, which takes you up into the hills above Bontddu and past the old Clogau gold mine. 
Pembrokeshire Coast National Park
Size: 242.9 square miles
Location: Western Wales near the city of Cardigan
Designated for its spectacular coastline, this park was voted by National Geographic Magazine as the second best coastal destination in the world in 2011. This national park is known for catering to all types, including young children and people in wheelchairs. If you are looking for a leisurely stroll with the family, try one of the easy access walks. For those with more energy, a longer adventure walk will give you stunning views of the coastline. There are a number of pristine beaches in the area, including Whitesands where you can swim, surf, kayak and windsurf.
Brecon Beacons National Park
Size: 520 square miles
Location: South Wales
With so many special places to visit, it's no wonder this park attracts more than 4 million visitors a year. Your check list should include Llangors Lake, the largest natural lake in South Wales; Llanthony Valley in the famous Black Mountains; and the caves and waterfalls in Waterfall Country. Visit Sgwd yr Eira (Fall of Snow), and follow the trail behind the waterfall. If you have a full day, consider visiting the Mountain Centre, another popular attraction, located about four miles southwest of Brecon.