Denali In Winter: Third Time's The Charm?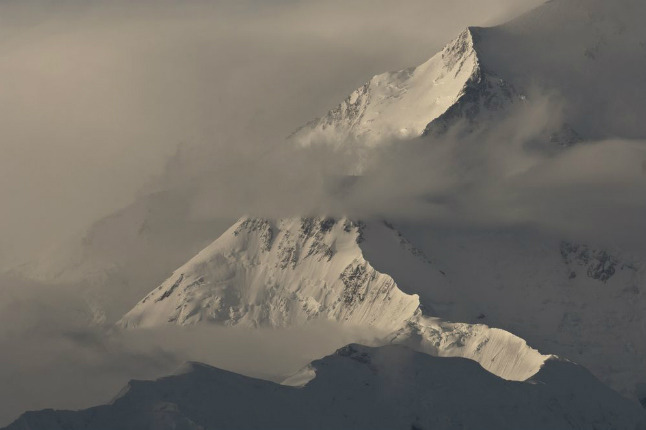 Shutterstock
At 8,800 feet on the face of Denali, Lonnie Dupre is waiting.
Over the past several days, more than seven feet of snow has fallen on his camp. With close to zero visibility, he must wait for the storm to pass before he can continue on his mission: To complete a solo ascent of North America's highest mountain in the winter.
Denali stands 20,320 feet high, and the Alaskan peak is treacherous to climb even in the summer.
Only 16 climbers have made it to the summit in winter, and none did so in January—when high winds, blizzards and -60°F temperatures punish anyone on the snowy slopes. Dupre himself has already been thwarted twice, and 2013 marks his third attempt.
Dupre is no stranger to these conditions. He has visited the North Pole twice and traveled the Northwest Passage by dogsled. An experienced adventurer, he's taking on this challenge with just the gear he needs so he can move as fast as possible. He even left behind his tent, planning to dig snow caves for shelter.
It's been slow going this time. Dupre was trapped in Talkeetna for almost a month while he waited for the weather to clear. He then caught a flight to the Kahiltna Glacier, organized his gear and set out for base camp. Unfortunately, another heavy storm has trapped him where he now waits.
The conditions will dictate whether Dupre can continue his journey. Although he's hit bad luck with storms, the temperatures are better than in past years and could be key in his 2013 attempt.
Dupre is filming his climb with the goal to create a documentary, but you can follow his current progress on his website.