Cornell Creates World's Largest Natural Sound Library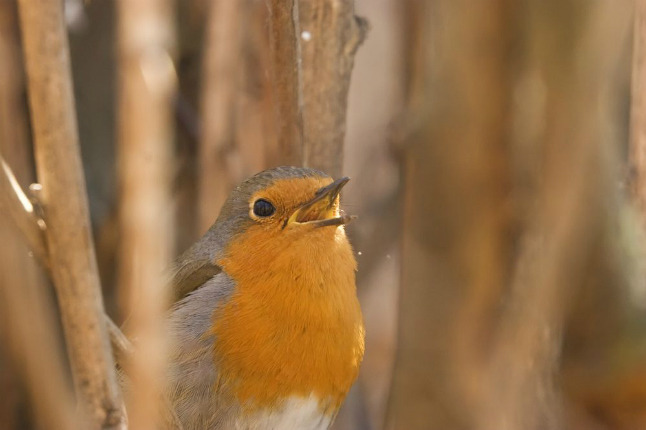 Shutterstock
After 12 years, the Macaulay Library at Cornell University has finished digitizing nearly 150,000 audio recordings of various animal species. The collection is now the largest and oldest in the world, totaling 7,513 hours of sound and dating back to 1929.
Although the sounds consist mostly of bird calls, they also includes sounds of whales, elephants, frogs, primates and many more — about 9,000 species in all.
"In terms of speed and the breadth of material now accessible to anyone in the world, this is really revolutionary," audio curator Greg Budney told National Parks Traveler. "This is one of the greatest research and conservation resources at the Cornell Lab, and through its digitization we've swung the doors open on it in a way that wasn't possible 10 or 20 years ago."
The recordings are used by researchers, as well as by birders, to fine-tune their ability to identify birds through their songs. The sounds are also used in museum exhibits, movies and commercial products, such as smartphone apps.
To search through the sounds, visit the Macaulay Library website. We recommend checking out this recording of the Common Loon.
Staff at Cornell will continue to build the collection.