Hawai'i Of The Atlantic: The Azores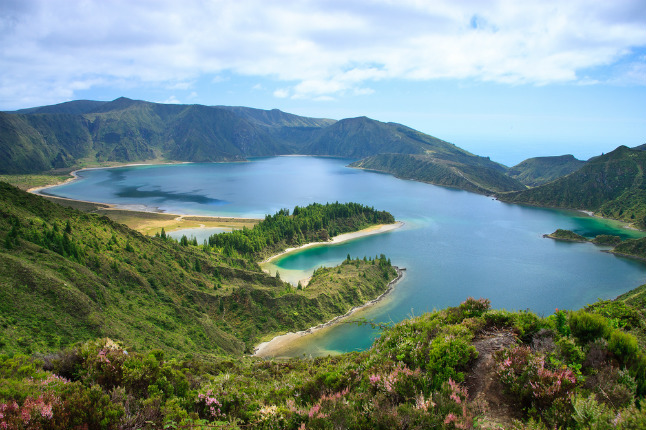 Shutterstock
New direct flights from the States (just five hours from Boston) are making this remote volcanic archipelago newly accessible to U.S. travelers.
The nine Azores Islands lie in the North Atlantic Ocean, about 930 miles west of the Portuguese coast, but their lush landscape seems more akin to something you'd discover in the South Pacific. Visitors can trek between bright green peaks and geysers, bathe in open-air natural thermal pools, and spot 24 species of whales and dolphins that migrate past the Azores year-round.
Futurismo Azores Adventures offers trips from its base on São Miguel island, including diving excursions with local marine biologist guides. Hikers, meanwhile, can tackle the Azores' signature peak, Mount Pico—at 7,713 feet above sea level, the tallest point in the islands—in a two- to four-hour round-trip trek on Pico island.